Our Homeschool Schedule
Our Homeschool Schedule – we're in our 7th year of homeschooling and I'm sharing our routine that works for us. With tips for beginners and how to juggle working from home too.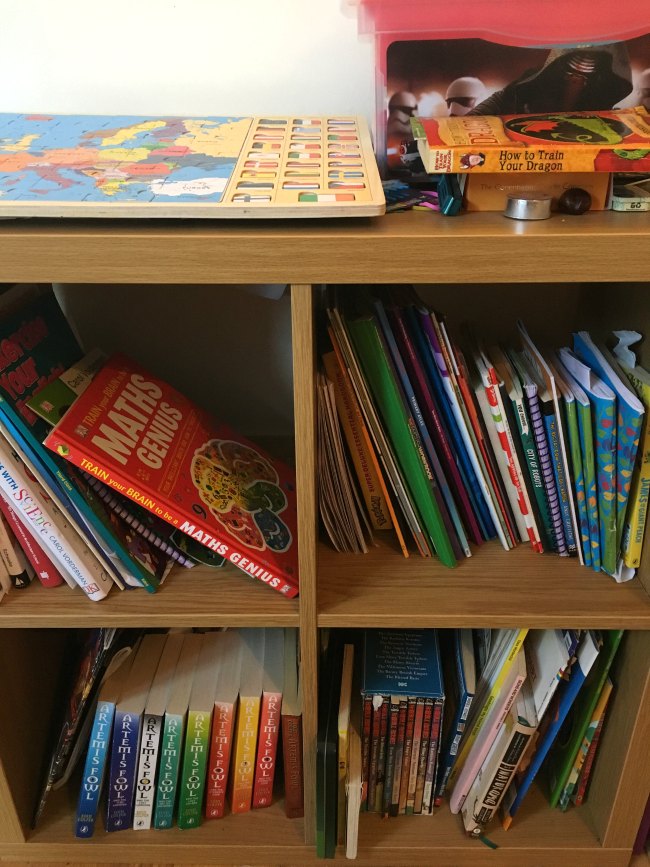 Our Homeschool Schedule
While our homeschool schedule isn't set in stone, we move through a roughly similar routine every day that works for us.
We're in a unique situation right now where all the schools in Ireland are closed for the next two weeks and schools around the world are closed or may be closing soon. (If you're reading this in the future and have no idea what I'm talking about, this article should shed some light for you.)
I've been getting questions from those who know I homeschool about what a typical day looks like for us and how to start. So, I thought it would be easier to put it all down in a lengthy blog post so that I can help more people with the tips I've gained over our homeschool journey.
The last time I shared our routine was in 2014 when my kids were 3 and 5. (You can read it here.) Now, they are almost 10 and 12, and we moved from Australia to Ireland 2 years ago, so things are a little bit different.
If you're wanting to permanently start homeschooling, then have a google for how to legally do that. It's different country by country and state by state, so find out what you need to do, if that's something you want.
Our Early Morning Routine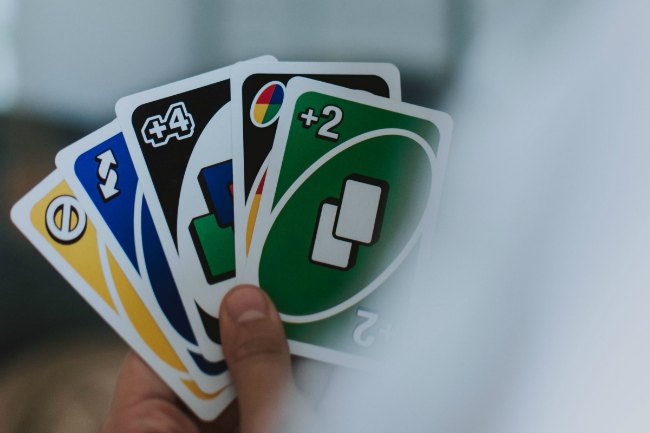 My kids wake between 6am and 8am, which is why we don't have a set, strict timetable of exact timings. It depends on the time they wake up. On waking they usually keep to themselves and play. Here's what they get up to:
Reading
Lego
Uno
Top Trumps
Magic The Gathering Card Game
Board Game
Chess
I usually use that time as my time to get a tiny bit of work done before getting started making breakfast. I should point out that my Husband and I both work from home, which I'm going to also list in our routine because many of you may be also trying to juggle working from home and schooling simultaneously.
Breakfast is between 8am and 9am. Just before breakfast, I get the kids to do 5 to 10 minutes of exercise. I find that getting them to do a bit of exercise before each meal ensures that they are moving through the day.
In the morning it's usually running a couple of times up and down our stairs and then the following 2 minute Zumba for kids video on YouTube.
Homeschool Schedule – Morning Schooling
Straight after breakfast, the plates are cleared off of our dining table and the school books come out. They've had a chance to play already in the day, have eaten and can easily concentrate on a workbook session.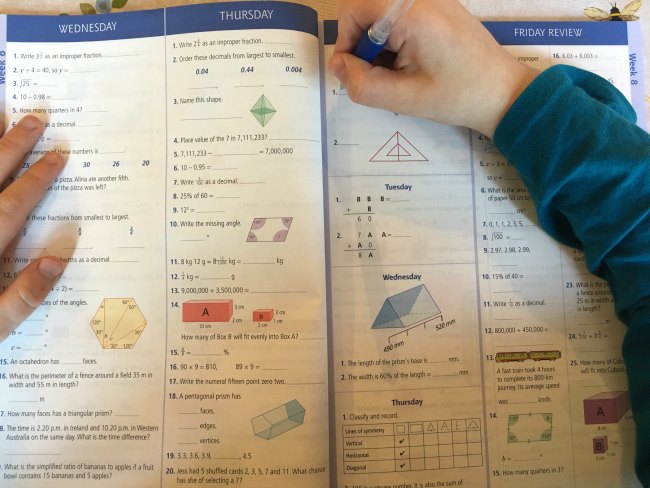 We start with English and Maths and then are more flexible in what comes next. Living in Ireland we are working through workbooks that fit our curriculum. If your kids are home from school temporarily then you may have been given workbooks, worksheets or be allocated online lessons to complete.
Aside from the curriculum books, these are some of our go to resources for English and Maths:
Spelling lists – google spelling lists for (your childs age) and then work through the age appropriate lists
Reading – my almost 10 year old loves David Walliams books and my almost 12 year old is working through the Artemis Fowl book series.
We have no time limit on our morning session. It takes as long as it does to get through our workbooks. Once they are done, they then have their own time for about an hour and usually go back to their activities from before breakfast. (Reading, lego or playing a game.)
This again, is my time to do another hour or so of work. I'd say this is more our typical schedule when we are home for days on end as we are doing now with the suggested self quarantine/social distancing. When we go on days out, it's at this point we'll put together a packed lunch and get out of the house.
After the hour or so of free time we'll get on with an activity together. That may be learning something else within the curriculum, going out for a walk, cooking or watching a documentary together.
Shortly before lunch I'll get them to do another exercise session. This time a longer one. If it's a nice day we'll go for a long walk, run or play football/soccer at a nearby open pitch.
Afternoon Schooling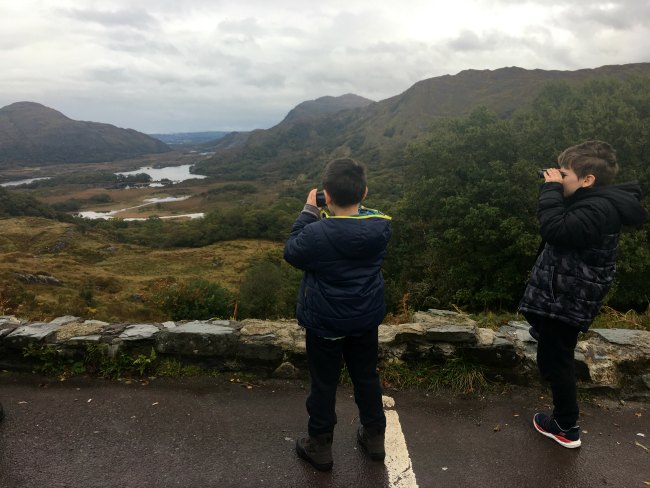 Lunch on our homeschool schedule is usually between 12pm and 1pm. Because we are usually home for it, we choose to have our main meal at lunch. So, no lunch boxes for us, we opt instead for a hot meal of whatever you'd usually have for dinner. (And then at dinner time we have a light meal to finish our day instead.)
In the afternoon we get out of the house if we haven't already for the day. We head to a local forest or beach and my kids like taking their binoculars along to check out the wildlife.
We may watch a documentary or an episode of Horrible Histories and then pick a topic that the kids find particularly interesting to learn more about.
Homeschool Schedule – Screen Time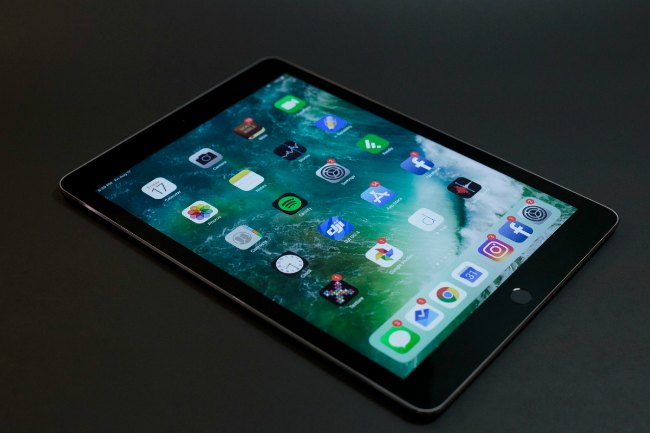 You may have noticed that through the day until now I haven't mentioned iPads or screen time. (Aside from educational documentaries that we watch together or YouTube exercise videos.) That's because very early in our homeschool journey we set a strict rule that screen time doesn't happen until 3pm.
By screen time I mean the kids doing whatever they want (usually Minecraft) on their iPad or laptop. Every family will be different but I've found that this is what works for us. When I've allowed them to be on their devices earlier in the day, I find that they can't concentrate on book work and just think about when they can get back onto their device.
So, at 3pm every day we allow them free range on their devices and that's my serious work time where I know I will be completely uninterrupted for a few hours. As I said – this is what works for us and has worked for over 6 years, so we just keep with it.
The boys tend to play on their devices and I work until dinner time, at which time the devices are turned off for the rest of the day. As with playing earlier in the day affects them, being screen free after dinner helps them unwind and go to sleep easily.
After dinner they usually get back to their games/reading of earlier in the day and then do that until bed time which for them is around 8pm.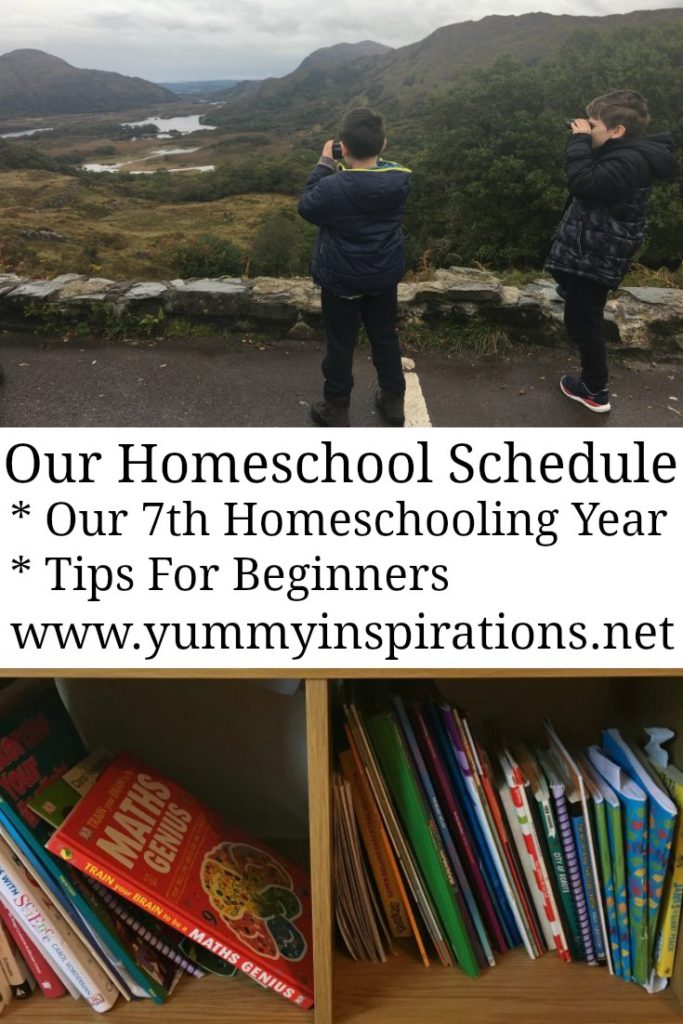 This is the homeschool schedule that works for us. I find there's the perfect balance between giving the kids my undivided attention, allowing them play time by themselves and getting some work done myself.
If you're new to the world of homeschooling, just relax, talk honestly with your children about what they want from their time with you and cherish the unique family time together.
Subscribe to receive the FREE weekly newsletter, packed full of easy recipes and food inspiration plus exclusive, subscriber only content. Click here to Subscribe by Email.
Disclosure – This post contains affiliate links.
The post Our Homeschool Schedule appeared first on Yummy Inspirations.
Source: http://bit.ly/2Wo0vcd