Trader Joe's has a plethora of products with huge fan bases. From Everything But The Bagel seasoning to America's favorite Orange Chicken, TJ's knows how to keep its in-demand items in stock. But sometimes purchase limits are in place to make sure every shopper gets in on the action.
There are currently a few items with limits on them, and thankfully they don't have to do with the pandemic like at other grocery stores. Instead, the items listed below are so popular (and cheap) that people can't get enough—but are forced to make do with how many they can get.
(For more on what you should and shouldn't get on your next TJ's run, here are The Best & Worst Trader Joe's Foods—Ranked!)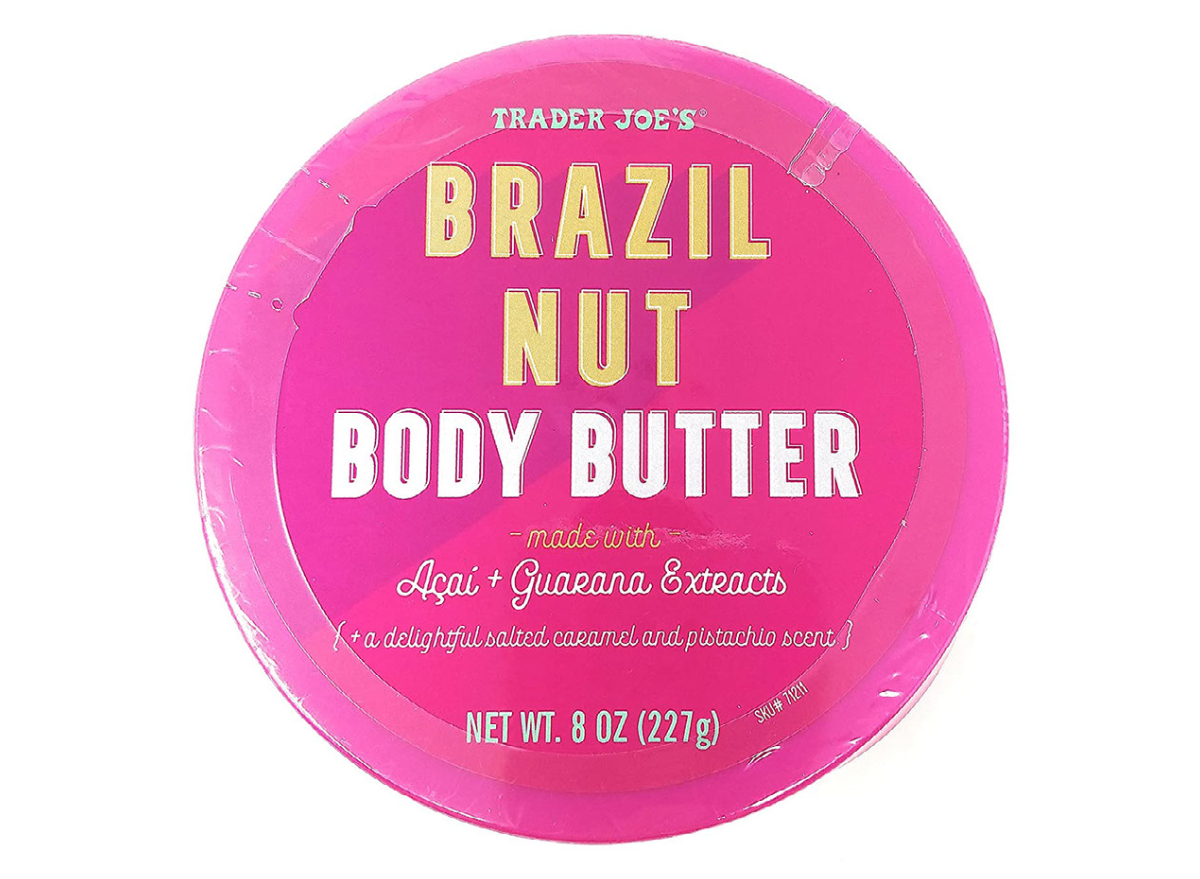 This body butter is a cheap dupe of "a very popular $45 cream" according to its label at TJ's, and right now customers can only buy one or two at a time for $5.99 each. Reddit user @madcity222 posted about it recently, saying that "Trader Joe's is listening" to make sure everyone who wants it can get it.
Some people commented that their neighborhood store doesn't even have it yet, so the fact that there's already a limit shows how popular it already is.
Related: To get all the latest Trader Joe's news delivered right to your email inbox every day, sign up for our newsletter!
Ube Mochi Pancake and Waffle Mix
Anything Ube has been flying off the shelves at TJ's, and the pancake and waffle mix is no exception. With so many people wanting to make their breakfast centered around purple yam pancakes or waffles, TJ's put a purchase limit on it. According to Reddit user @MilkTeaAddct, customers could only get one $3.99 box each.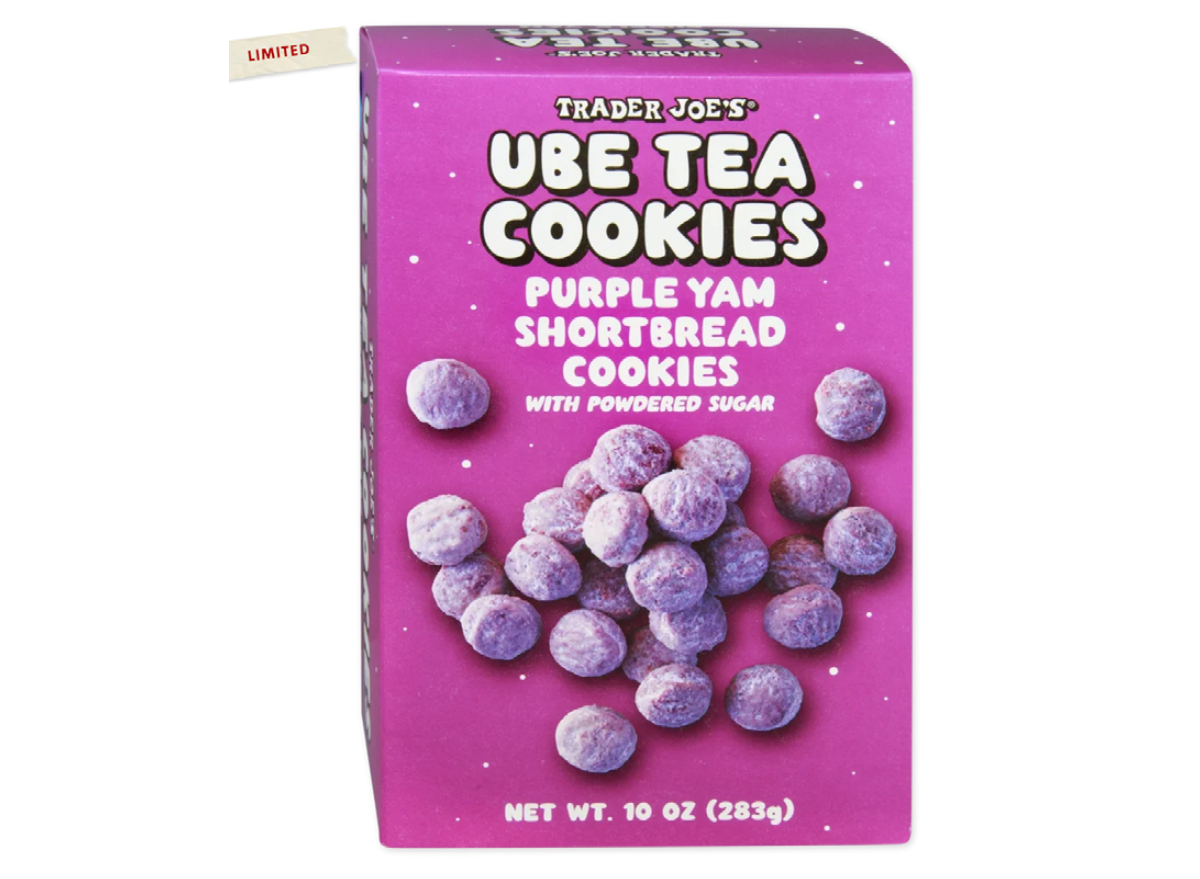 Again, anything in the Ube family can be hard to get your hands on, but TJ's is trying to make sure everyone does. The Ube Tea Cookies also have a purchase limit on them, according to a photo posted to Reddit by user @breathfromanother.
The purple yam shortbread cookies with powdered sugar are a relatively new arrival, but Trader Joe's knows how popular the other Ube items have been.
Related: Trader Joe's Is Discontinuing These 6 Items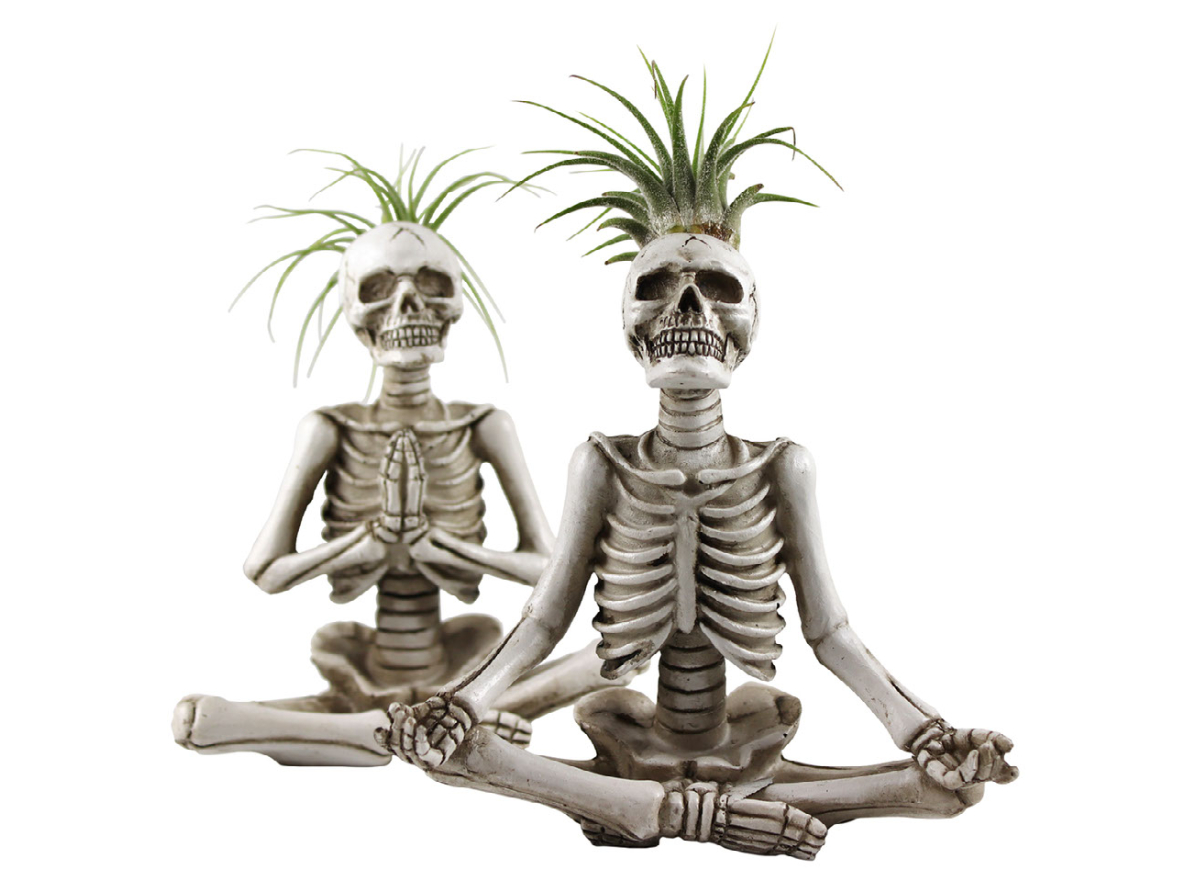 These air plant holders are a popular Halloween decoration, and as we get closer and closer to spooky season these hauntingly flexible decorations are more scarce than ever. There are even people reselling them on places like Amazon and eBay. In order to keep the supply in check, Trader Joe's is limiting the number of skeletons that can be bought at one time to three, much to the delight of fans on Reddit. One user said they saw someone trying to buy 60 one time.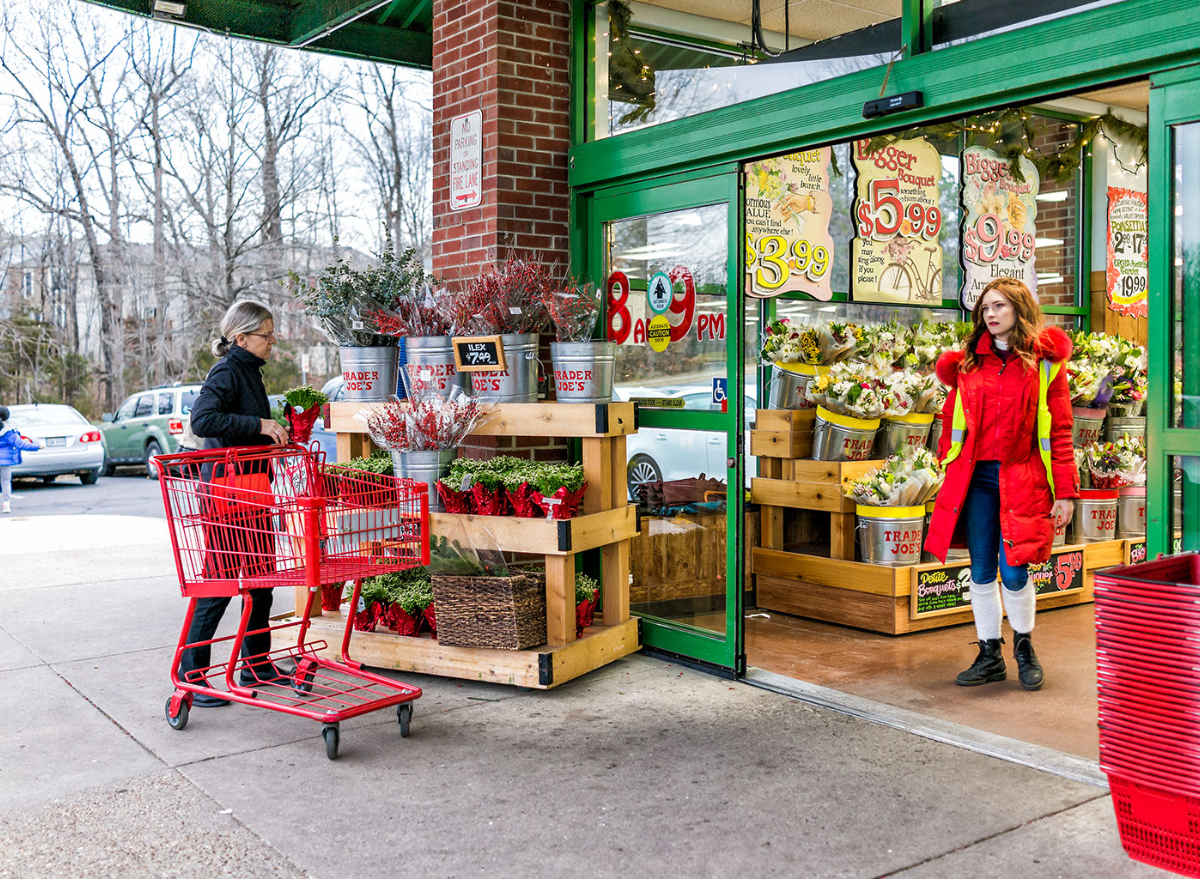 In addition to Halloween favorites, some Holiday items have (or will have) purchase limits on them, according to one TJ's employee.
For those people who would like to get more of an item—a lot more—Trader Joe's does accommodate larger orders on specific products.
For more info about what's happening at your local TJ's, read these next:
The post Trader Joe's Just Placed Product Limits on These 4 Items appeared first on Eat This Not That.
Eat This Not That