Chili's has been around for a long time—longer than Applebee's, Olive Garden, and many other chain restaurants with fun kitschy atmospheres and hard-to-resist appetizers and drinks. The beloved brand is synonymous with Big Mouth Burgers, sizzling fajitas, and salt-rimmed margaritas. But did you ever stop to think about why your grilled chicken fajitas always come out audibly sizzling?
When you do stop to think about Chili's, its famous baby back ribs with barbecue sauce are likely the first thing that comes to mind. But if your main reference point is that popular jingle, you may not be aware of the chain's lesser-known secrets. Before heading out to your neighborhood location, catch up on these secrets Chili's doesn't want you to know. (Related: After you're done reading, swing back by to learn the 11 Secrets Texas Roadhouse Doesn't Want You to Know.)
The brand's name comes from a chili cookoff.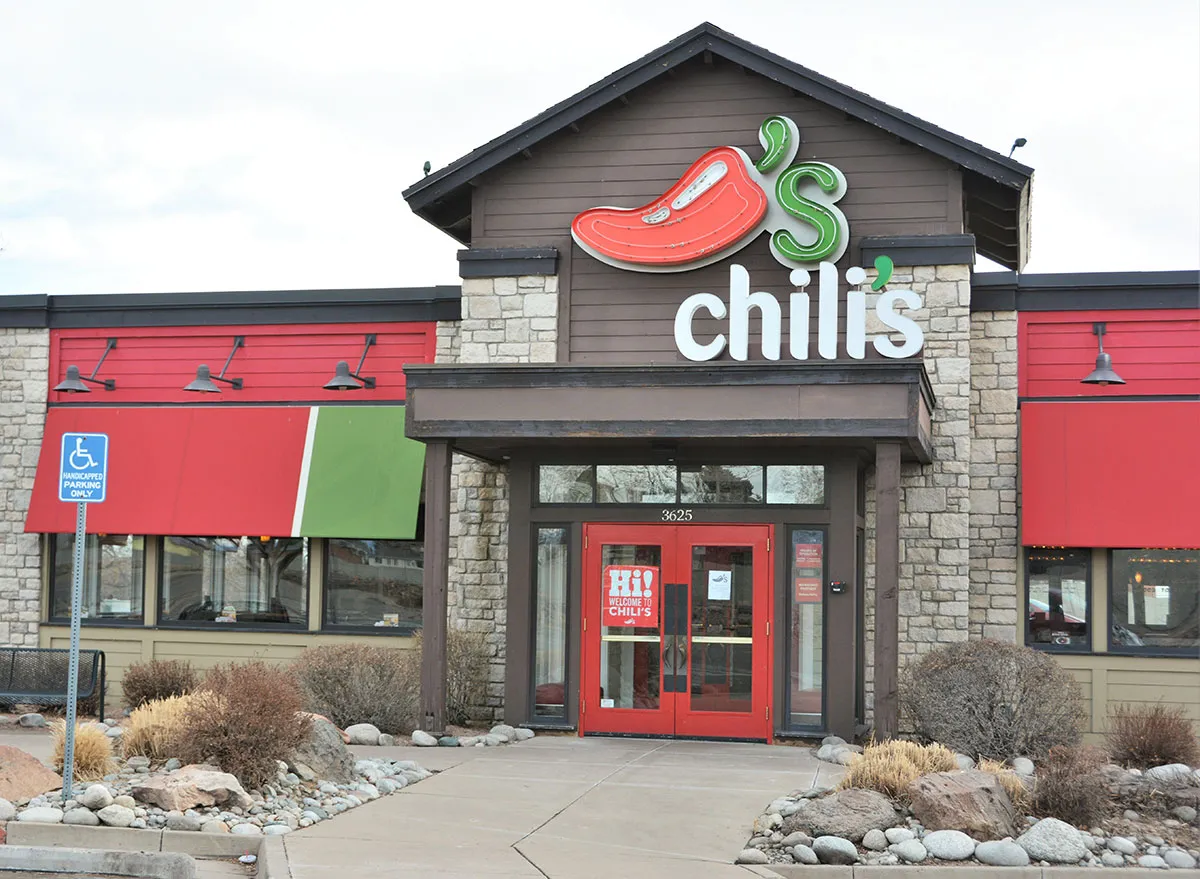 Fun fact: Chili's was founded in Texas, but Texas Roadhouse wasn't founded in the Lone Star state. According to The Daily Meal, entrepreneur Larry Lavine was so inspired by a Texas chili cookoff that he developed his own recipe and decided to open a sit-down restaurant in Dallas that served chili and burgers. At the time, there was nothing like it . . .
While the famous chili remains on the menu, Chili's is also recognized today for its burgers, fajitas, and ribs.
RELATED: Sign up for our newsletter for more insider secrets and healthy eating tips.
The fajitas are required to audibly sizzle as they leave the kitchen.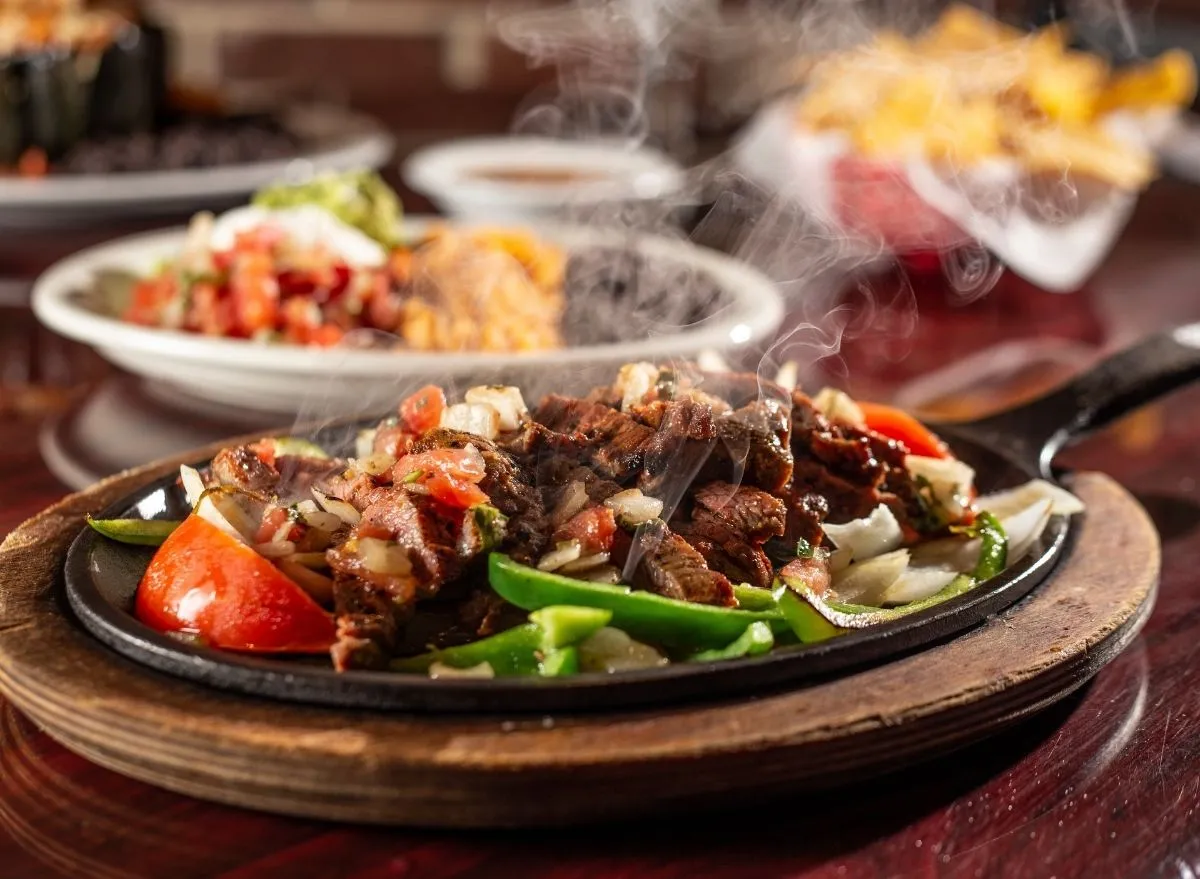 The fajitas are required to audibly sizzle as they leave the kitchen—just as they did back in 1984. Back in the day, this was known as the "fajita effect," according to an excerpt from The Sonic Boom posted on Medium. Once a fresh batch made its way through the dining room, additional orders would reportedly start to pour in from patrons.
But how exactly do they do it? Reddit user r/slackador writes, "When all the other food is ready, the server tells the cooks to send the fajitas out. The cook puts all the meat and stuff on the skillet, squirts 'sizzle sauce' all over it (soy sauce, oil mostly) so that the sauce begins to boil and steam, and the fajitas are then IMMEDIATELY brought out to the table before they calm down."
Indeed, a fellow Redditor corroborated the accuracy of the story. It's show biz, folks!
RELATED: The Best and Worst Menu Items at Chili's
The Presidente Margarita is shaken "exactly" 25 times.
In 1994, Chili's became the #1 seller of margaritas in the U.S., a title that the chain still holds. According to Vine Pair, part of Chili's quest to make the perfect margarita is making sure its El Presidente is "hand-shaken exactly 25 times as the server walks it to your table." While no one quite knows why, cocktail enthusiasts theorize that 25 times is enough to signal to guests that everything is well-blended (and to put on a show, of course!).
RELATED: 13 Things You Didn't Know About Nutella
It would've been illegal for Chili's to serve margaritas in Texas before 1972.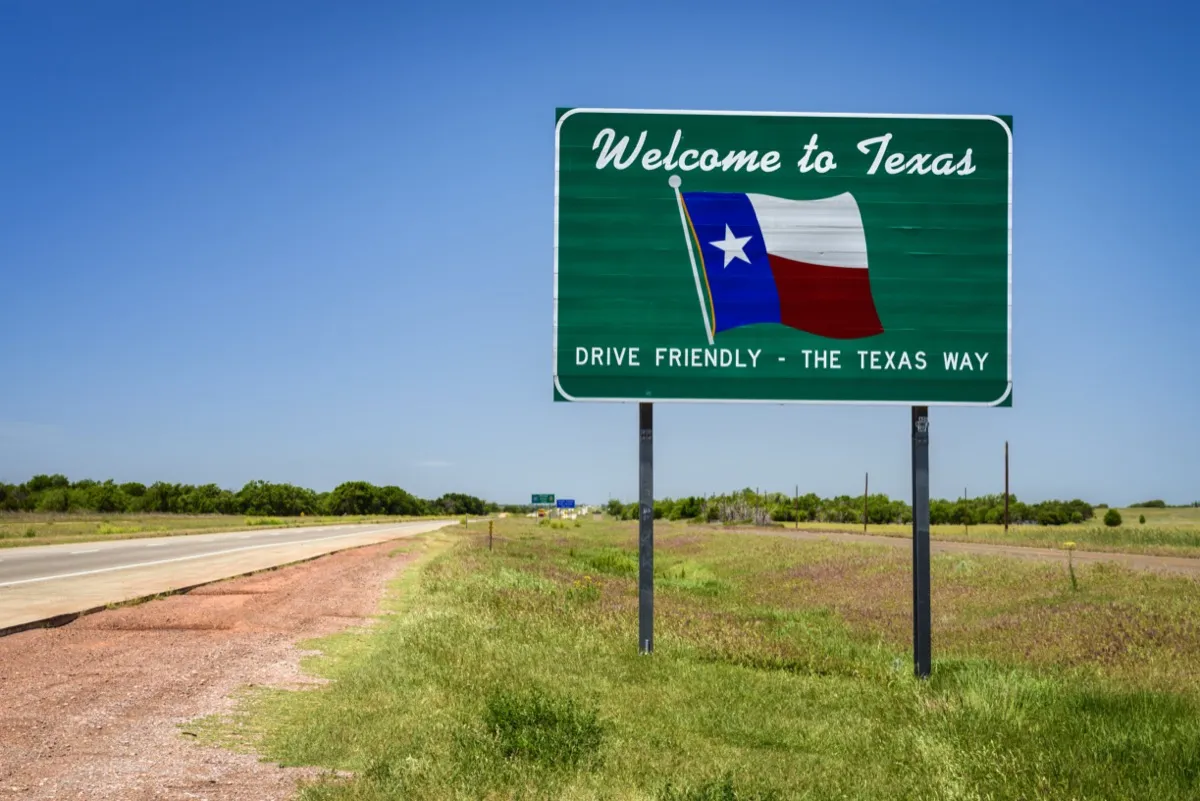 After the "Liquor by the Drink" law was passed in April 1971, restaurants in the Lone Star state were finally allowed to serve liquor to patrons in glasses in addition to beer, according to Texas Monthly. Restauranteurs, like Chili's founder Larry Lavine, jumped at the chance, according to Vine Pair. "Our idea was to create a place that was cool enough where you could get a great burger and a margarita at dinner as well as lunch," he previously recalled.
RELATED: 15 Things You Don't Know About Applebee's
The tablets on the table are convenient (but also have a dirty little secret).
Chili's installed tablets on tables in 2013 to make it easier for customers to order when their server wasn't right there. According to The Atlantic, one effect of these readily accessible tablets is that customers tend to spend more—sometimes up to 20% more. (Keep in mind, images of the chain's desserts pop up as customers eat their entrées.)
RELATED: 10 Mistakes You're Making When Ordering Delivery
Steve Carell and Chili's had a social media war.
Steve Carell was a famous fan of Chili's, so much so that he even worked the chain into a few episodes of The Office. Most notably, The Dundies episode took place at the chain restaurant. However, Carell seemed to turn on the brand in a spoof he did of Lebron James' "The Decision." Appearing with Paul Rudd in a 3-minute video, Carell announced his tough decision to switch to Outback Steakhouse.
Chili's fired back with a tweet and Facebook post calling on fans to defend the restaurant. Outback ran with it, and shared the video on its YouTube Channel.
RELATED: We Tasted 5 Chain Restaurants' Fries and These Are the Best
Chili's does use microwaves, but not as much as some may think.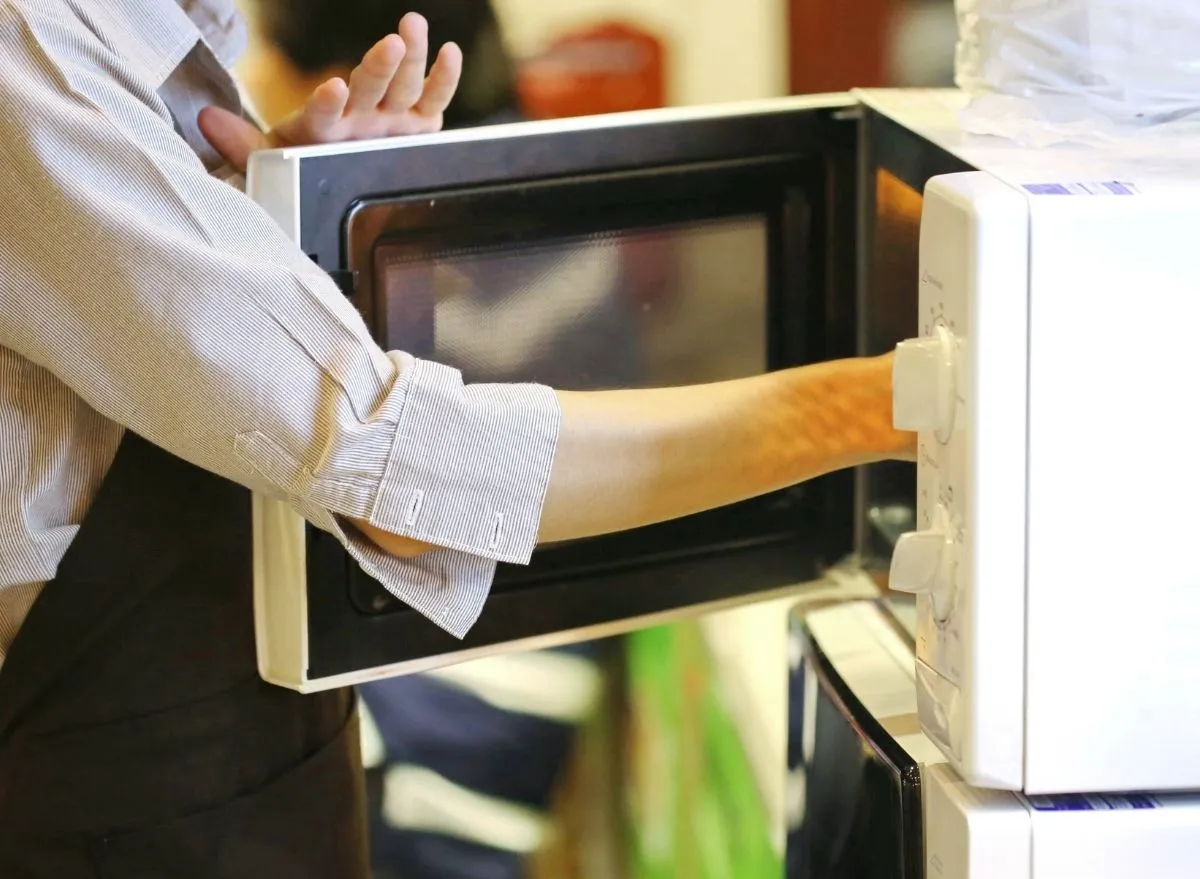 While some things are microwaved at Chili's, the majority of the menu items are not. "Every station has two microwave ovens on it," claims Redditor user r/TheReverendBill. "Fried food is cooked in fryers; grilled food is cooked on a grill. Soups are frozen in a heavy plastic pouch that is either dropped into a pot of simmering water or microwaved, I can't remember. Hot desserts are microwaved."
RELATED: The #1 Most Unexpected Meal You Can Make in the Microwave
The entrées have some insane calorie counts.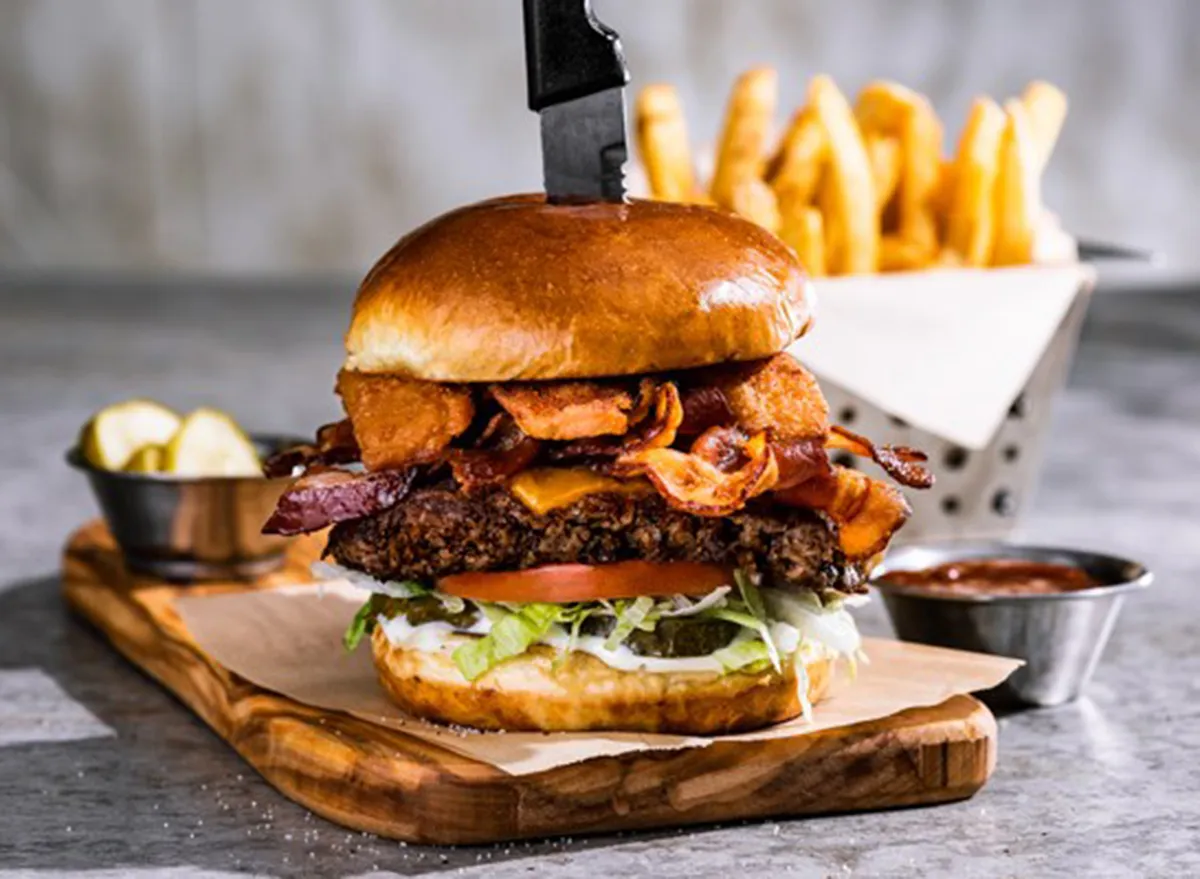 Steer clear of the Quesadilla Explosion Salad, which has 1,400 calories and 95 grams of fat. (FYI, that's more than only two of the Big Mouth Burgers on the menu.) Chili's Bacon Rancher Burger is the most caloric burger, with 1,780 calories and 128 grams of fat. Keep in mind, this is all before that side of fries and 25-times shaken margarita. Do yourself a favor, and take some time to consult the calorie counts before ordering.
RELATED: The Worst Restaurant Burgers in America in 2021
Chili's shared the secret recipe for its signature ribs and sauce.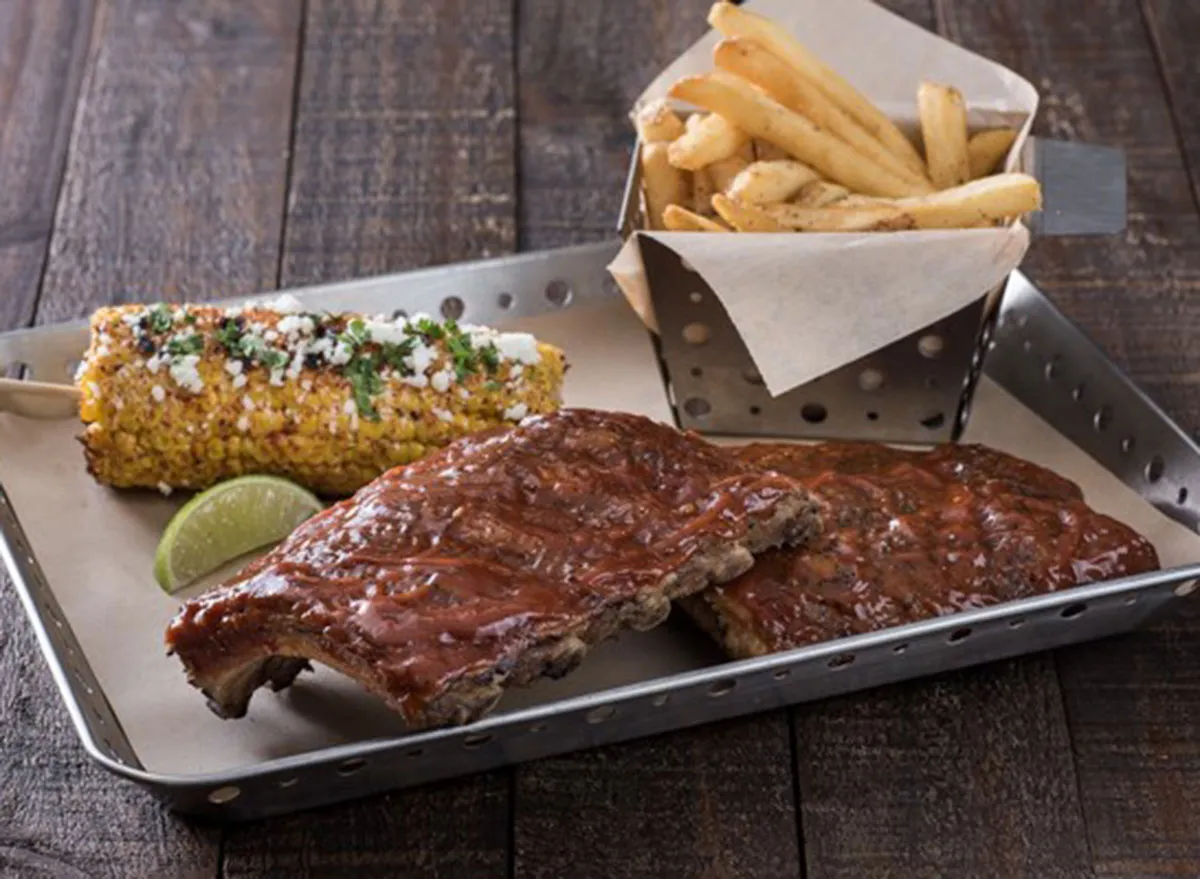 Chili's is famous for its baby back ribs, which were introduced back in 1986. A half rack of the Original BBQ flavor will set you back the least amount of calories (710), while a full rack of the Honey-Chipotle BBQ ribs has a whopping 1,520 calories and 106 grams of fat. The ribs are also easy to make at home, but they do take time to prepare—here's the recipe from ABC News.
The ribs get baked for 2 1/2 hours in a low 275°F oven after they get rubbed with the signature sauce. Then they're finished on a hot grill—and slathered with even more sauce until charred.
RELATED: The Unhealthiest Restaurant Orders in Every State
Some Chili's locations even have breakfast on the menu.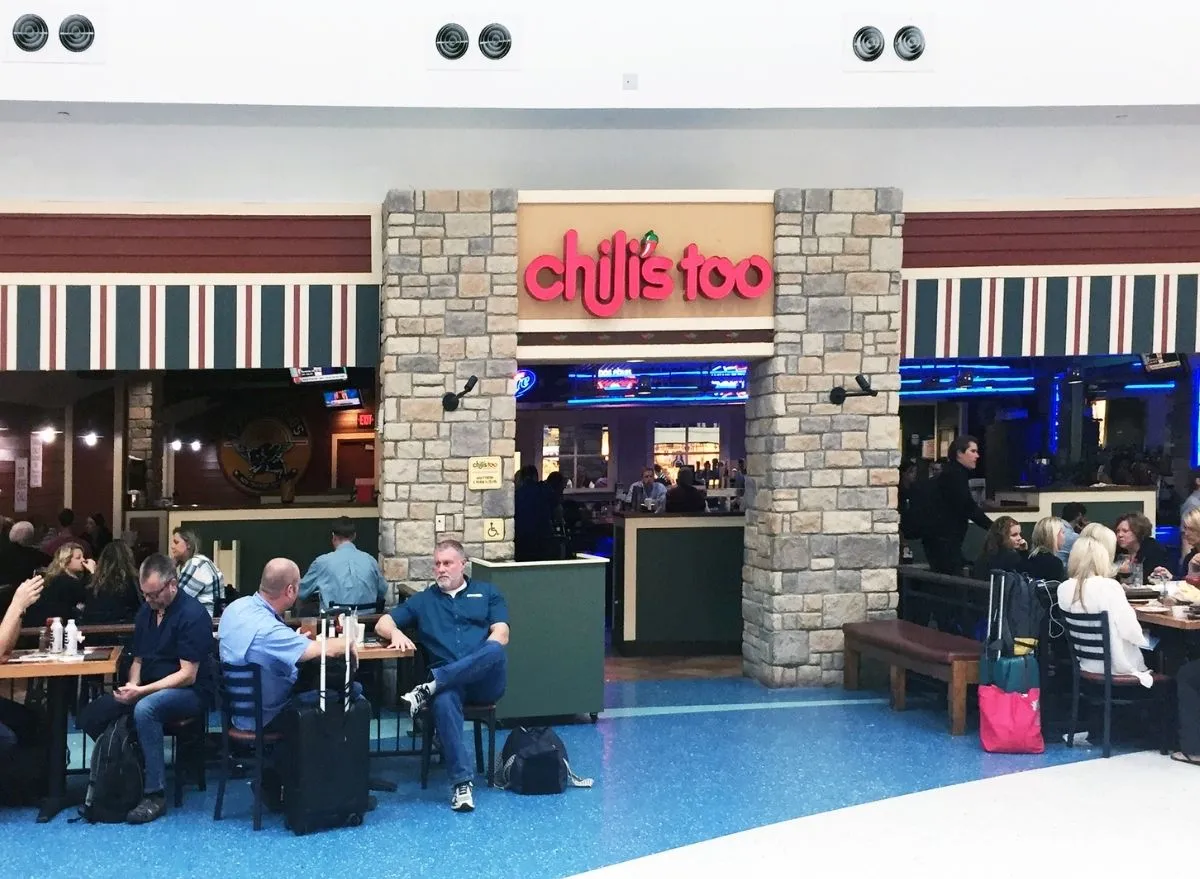 Chili's once had a widespread breakfast menu, but it was discontinued back in 2018. However, some locations around the world still serve breakfast, particularly ones inside airports.
But what exactly is on the menu? The location at Chicago O' Hare offers Breakfast Tacos (750 calories), Cinnamon French Toast (960-1160 calories), a Sunrise Burger (1520 calories), and more. (Best to stick to something a little lighter unless you're planning to exercise later in the day.)
Even more secrets about your favorite restaurants:
The post 10 Secrets Chili's Doesn't Want You to Know appeared first on Eat This Not That.
Eat This Not That