Twenty-one people have been confirmed sick from Salmonella after eating Citterio brand salami sticks, according to a food safety warning from the Centers for Disease Control and Prevention (CDC). The salami sticks are commonly sold in Trader Joe's and Wegmans grocery stores but they may be in other retailers as well.
Related: Onions From These Popular Brands Are Being Recalled After 200 People Were Hospitalized
So far, the illnesses span across eight states: California, Minnesota, Illinois, Michigan, New York, New Jersey, Virginia, and Kansas. Six people have been hospitalized since the outbreak began in September. However, the CDC warned that the true number of people impacted is likely higher because many people recover from Salmonella without medical intervention and never get tested.
The CDC connected the outbreak to Citterio brand salami sticks after interviewing people confirmed sick with Salmonella. Of the 15 people interviewed, all but one reported having consumed or possibly consumed the salami.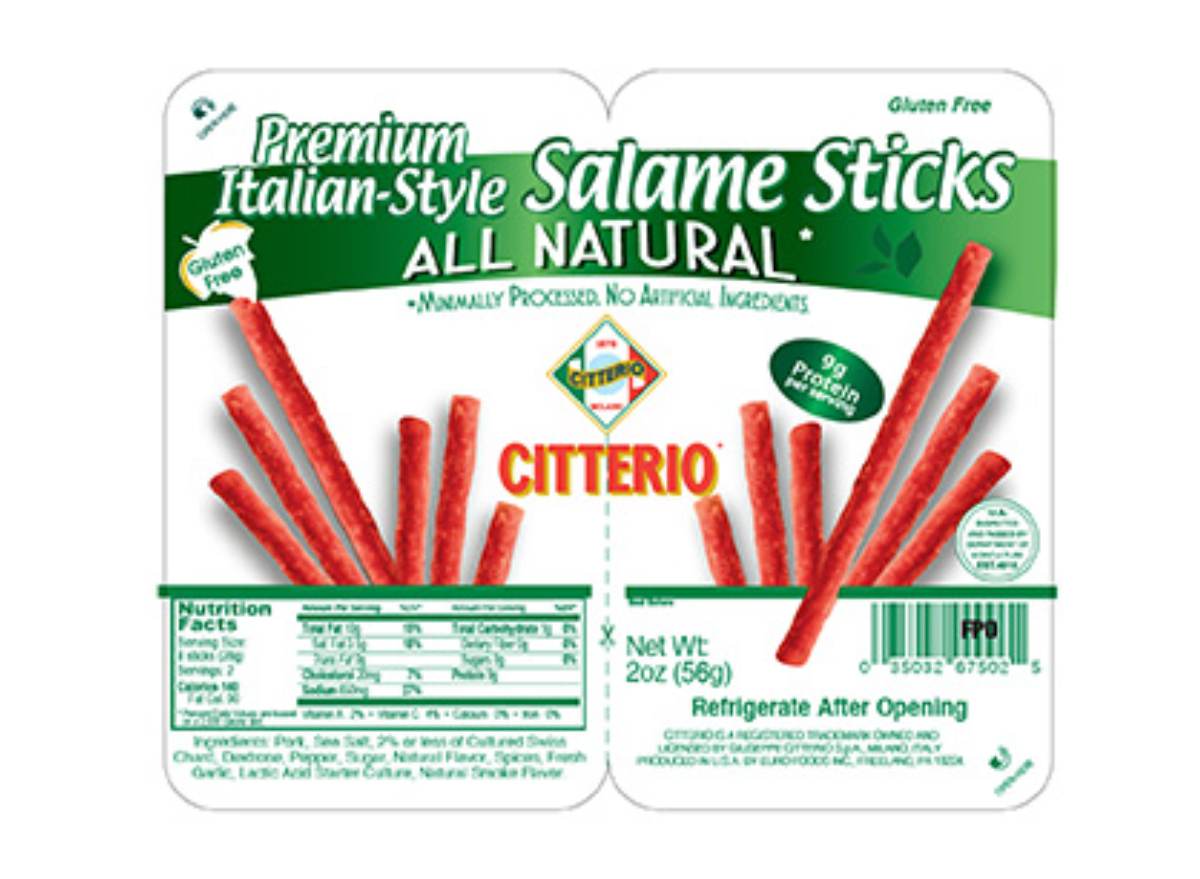 The Salmonella outbreak impacting Citterio salami is believed to be unrelated to the Salmonella outbreak related to onions, which has sickened more than 650 people across 37 states.
Common symptoms of Salmonella are a fever, stomach cramps, and diarrhea. The CDC recommends that people call their healthcare provider if they think they are experiencing severe Salmonella symptoms.
The CDC warns grocers like Trader Joe's not to sell the salami snacks as a result of the outbreak. Additionally, consumers are encouraged to throw away all Citterio salami sticks regardless of the sell-by date and to wash items and containers that came in contact with the product.
For more info about grocery store foods, read these next:
And to get all the latest food safety news delivered right to your email inbox every day, sign up for our newsletter!
The post At Least 21 People Are Sick After Eating This Trader Joe's Item, CDC Says appeared first on Eat This Not That.
Eat This Not That