It can probably be argued that few fast food brands are as polarizing as Chick-fil-A. This week, an ongoing lawsuit reached a critical point as one state's Supreme Court found itself tasked with making an awkward decision: Should Chick-fil-A be allowed to establish a location inside one Southern city's airport, even though some consider the chain to be not inclusive of all people? Here's where a near three-year-old legal fight has landed.
Friday, Texas public radio station TPR.org reported that in early 2019, San Antonio's city council voted to ban Chick-Fil-A from an airport contract because of the fast-food brand's history of supporting anti-LGBTQ organizations.
RELATED: 7 New Fast-Food Chicken Sandwiches Everyone's Talking About
After a series of rulings in the city's favor, on Thursday this Chick-fil-A lawsuit reached Texas Supreme Court. TPR.org reports that a party of five San Antonio residents, including one "failed far-right city council candidate Patrick Von Dohlen," are continuing their fight on Chick-fil-A's behalf. They argue that just because the Chick-fil-A brand identifies with Christian values (company CEO Dan Cathy has found himself embroiled in controversy for anti-LGBTQ donations he's made), that doesn't give San Antonio the right to exclude the brand from having a presence in the airport.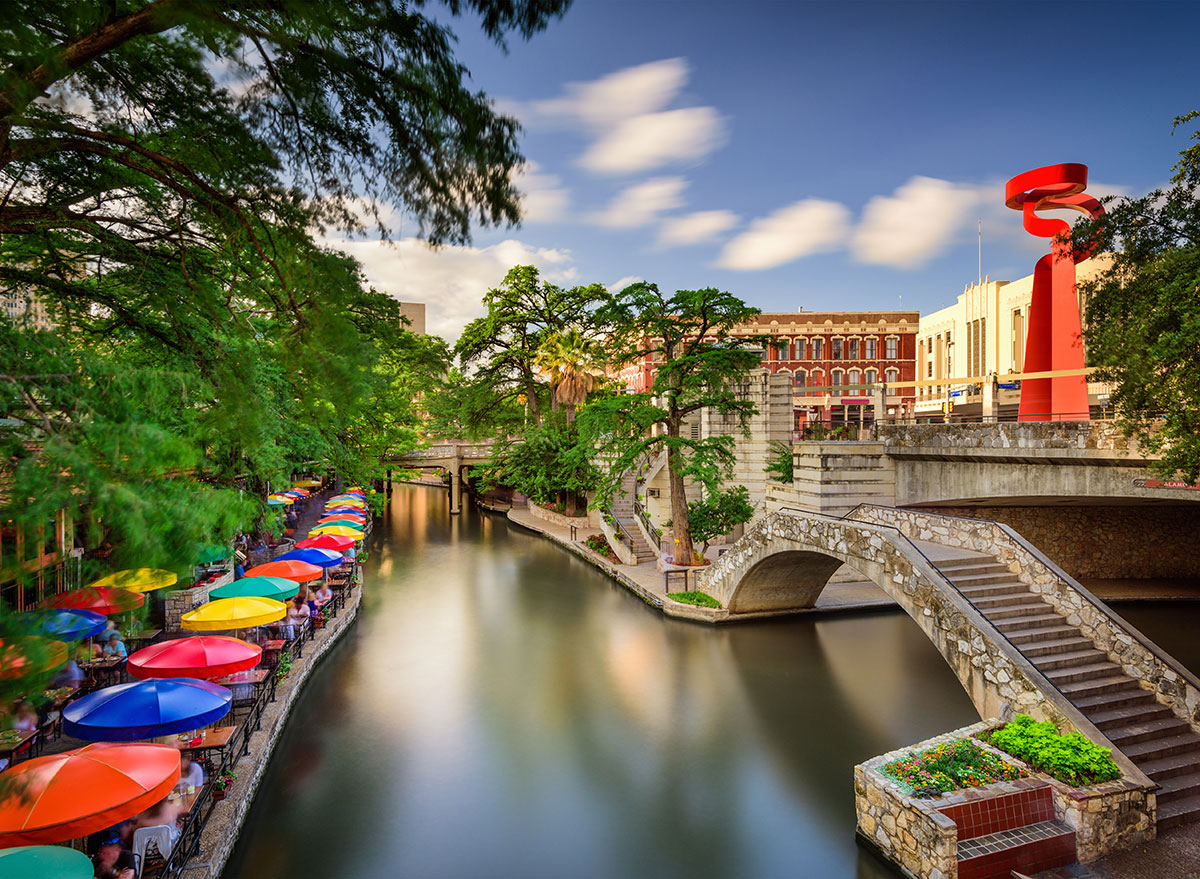 Currently, it sounds like the case remains up in the air. Law360 reported Friday that the court "grappled" over where to lean, questioning what "specific injury" the plaintiffs had suffered besides not being able to buy Chick-fil-A's food.
Some might also argue that by now, the plaintiffs' ongoing appeals are a waste of public resources. As TPR.org reports, "the city had already gone back to Chick-fil-A since this lawsuit was filed and offered them the spot. The company declined."
Some people will go anywhere for a chicken sandwich and waffle fries… but explaining that to TSA could be the ultimate test.
Sign up for the Eat This, Not That! newsletter, and get more of the latest here:
The post Chick-fil-A Is in a Nasty Legal Fight With This U.S. Airport appeared first on Eat This Not That.
Eat This Not That