If there's anything most Americans can agree on, it's that we wish the coronavirus pandemic was just over already. (Whether or not we all agree on how to end it is, unfortunately, a different story.) So: When will it end? Dr. Anthony Fauci, the chief medical advisor to the President and the director of the National Institute of Allergy and Infectious Diseases, was asked just that during an interview with ABC13. Read on for what he said, as well as his comments about gathering with family and friends this holiday season, boosters, and vaccines for kids—and to ensure your health and the health of others, don't miss these Sure Signs You've Already Had COVID.
Dr. Fauci Said Here's When the Pandemic Will End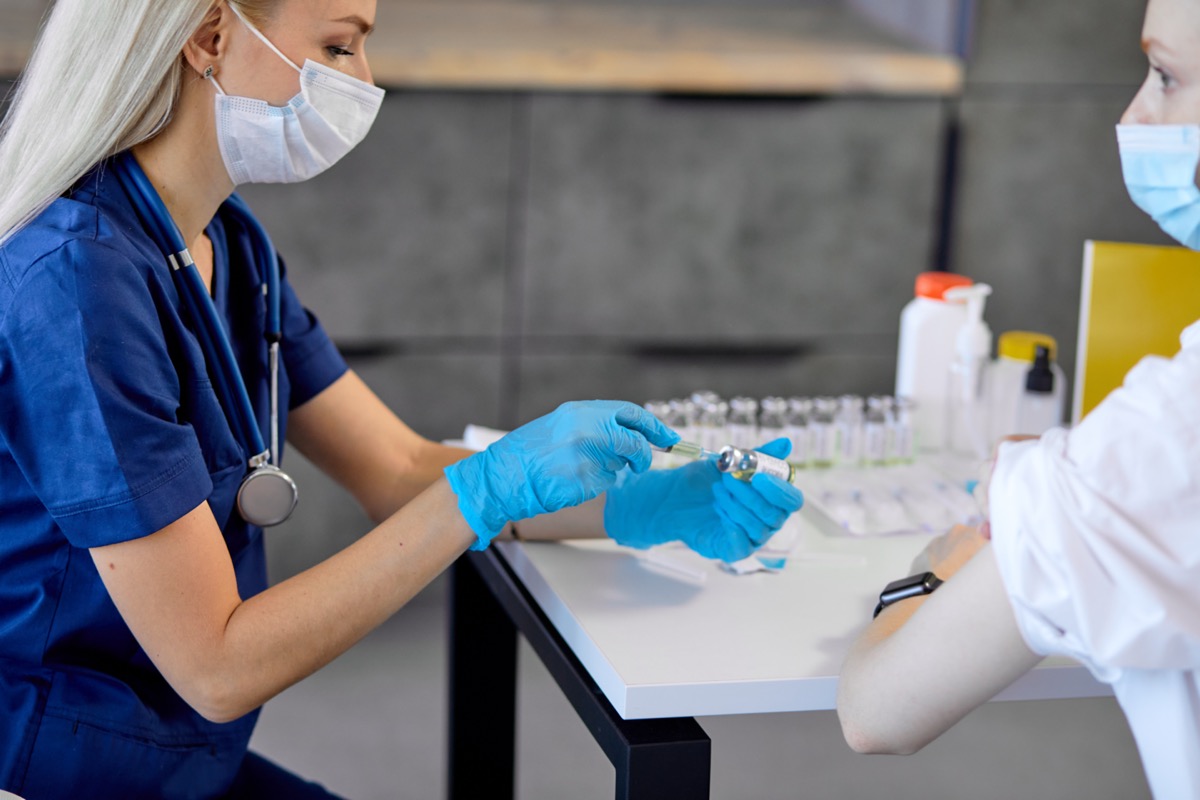 "I think that's going to be up to us, when we get more and more people vaccinated. We can end the pandemic in this country by getting the overwhelming proportion of our population vaccinated. Remember, we have about 64 million people thus far … who are eligible to be vaccinated who are not yet vaccinated. Getting that number down will help us to predict exactly when we can start thinking about normality," said Fauci.
Dr. Fauci Said it's Safe to Gather With Unvaccinated Friends and Family This Holiday Season—But Be Careful Indoors
"It would be perfectly fine in the family gathering or close friends, if you know the vaccination status of individuals, to enjoy Thanksgiving in the home, to enjoy a peaceful, restful, enjoyable Christmas as the holiday season approaches, and even kids going out for Halloween, you know trick-or-treating, that's fine to do that. Just want to make sure that when you are indoors in a congregate setting, in a non-family setting, that you probably should be wearing a mask because you don't know the status of the people in that indoor, congregate setting," explained Fauci.
RELATED: COVID Symptoms Usually Appear in This Sequence
Dr. Fauci Said Outdoor Sporting Events are Not Sparking Surges
"We have not seen spikes associated with large crowds in outdoor settings over the last few months starting with the college and professional football season and the games. So, I don't anticipate that we will be seeing a spike mostly because you are outdoors," said Fauci.
RELATED: Know This Before Taking Aspirin, Experts Warn
Dr. Fauci Said This About Boosters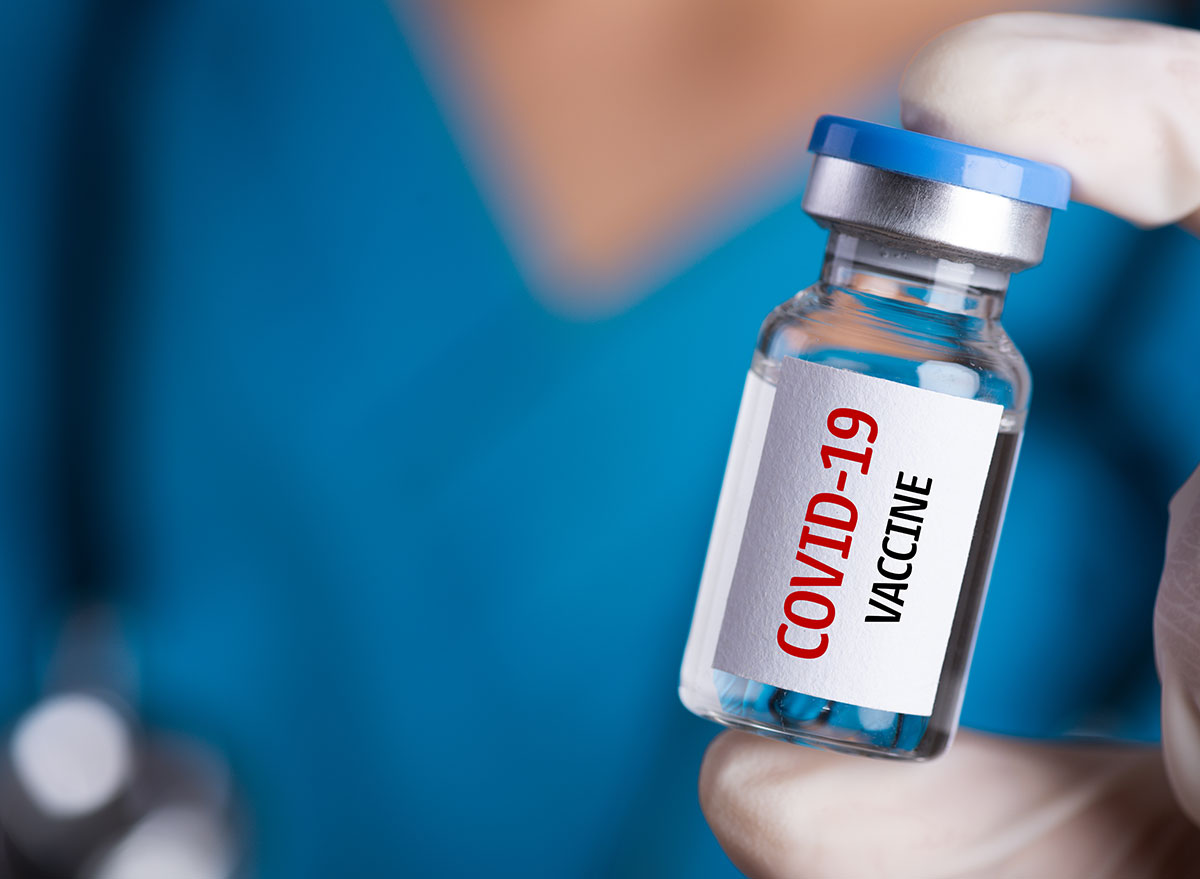 "It remains to be determined whether that booster gives you a much more durable immunity, so I think it would be premature to try and speculate whether or not you should be thinking about maybe a vaccine boost every six to eight months to a year. We don't know that. It is conceivable that the third shot of the mRNA will keep us going for a considerable period of time," said Fauci.
RELATED: 5 "Natural Cures" That are a Waste of Money
Dr. Fauci Said the Vaccine is Safe for 5-to-11-Year Olds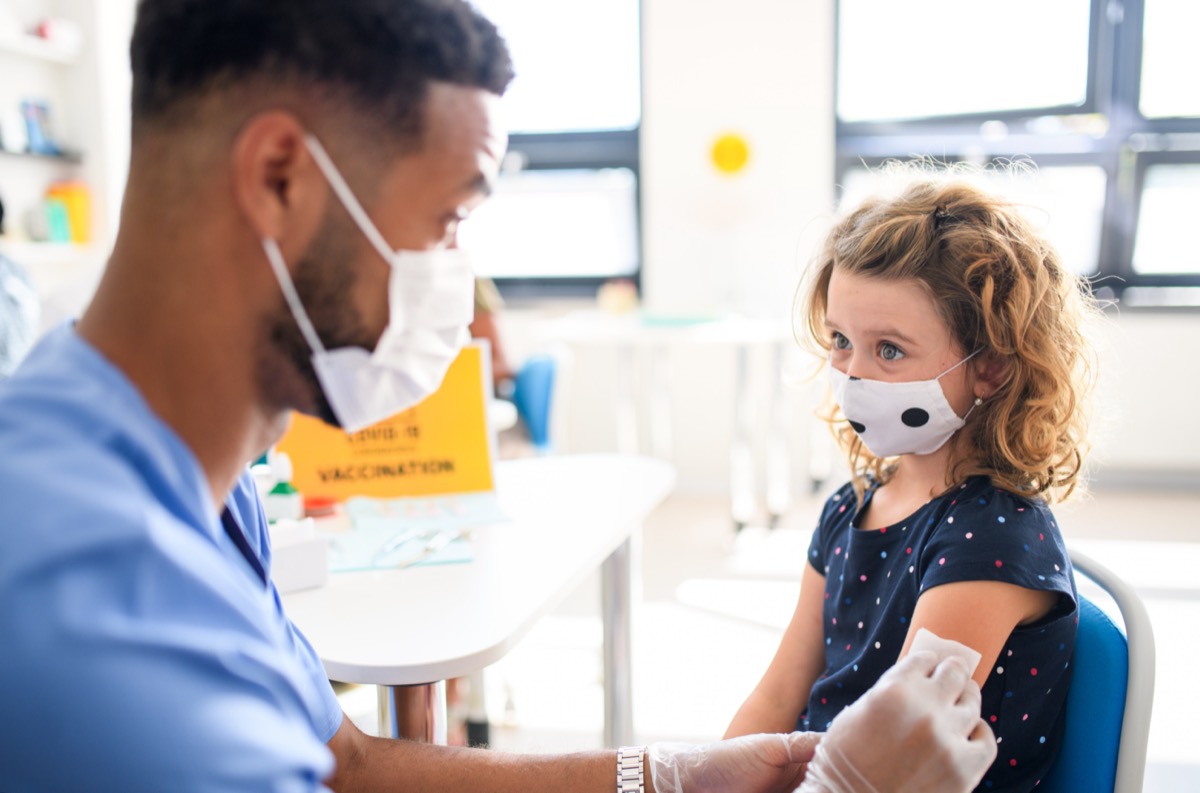 "The FDA, which is our gold standard of regulatory authorities, looked at the data, as did the advisory committee, and looked at its immunogenicity, or its ability to induce a response, that you would predict being protective, as well as the safety. They have determined that the benefit-risk ratio of getting vaccinated, versus the risk of getting COVID-19, clearly weigh very heavily towards the benefit," explained Fauci. As for any side effects: "With regard to adverse events a bit later on, you know for younger individuals, particularly young men, there is a very rare event of myocarditis, generally not seen in children 5-11. (It's) usually, in younger men in their late teens and early twenties. So, although that is something you at least keep in mind, that does not seem to be a problem in the age group we are talking about, mainly 5-11," said Fauci.
RELATED: If You Live Here, You're in Danger, Virus Expert Warns
How to Stay Safe Out There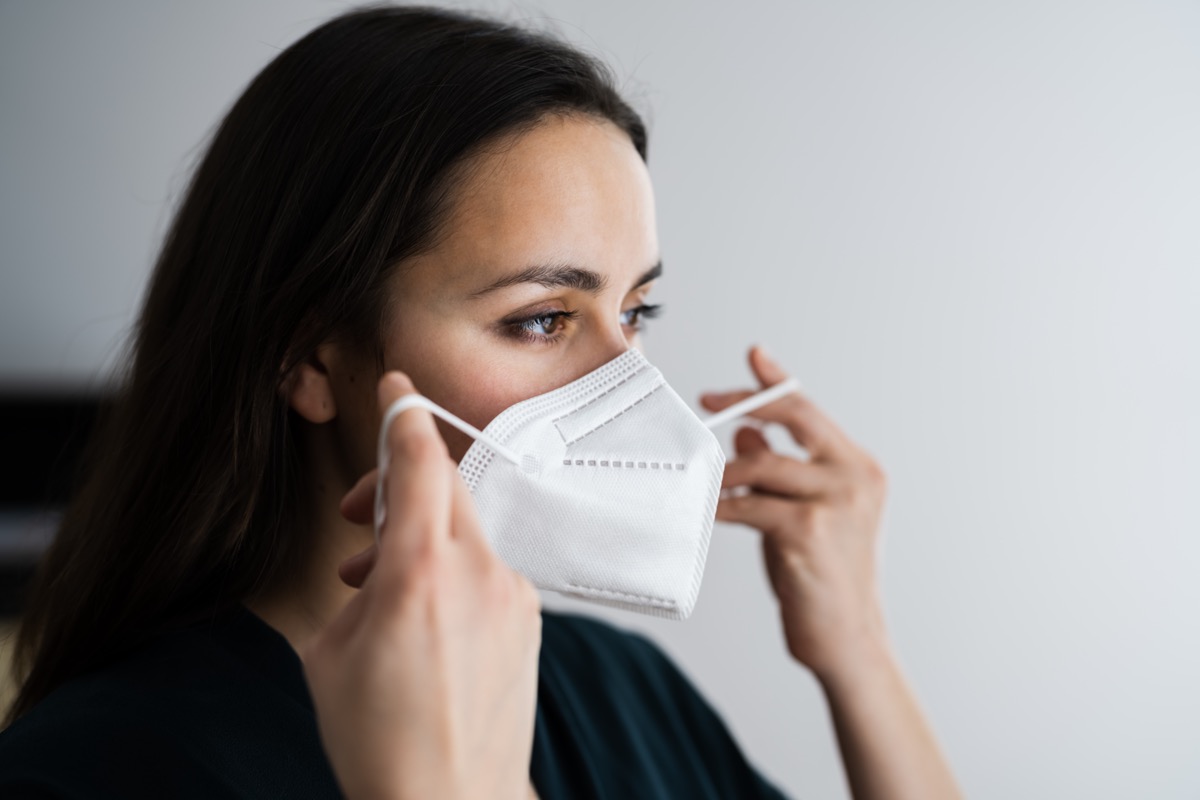 Follow the public health fundamentals and help end this pandemic, no matter where you live—get vaccinated ASAP; if you live in an area with low vaccination rates, wear an N95 face mask, don't travel, social distance, avoid large crowds, don't go indoors with people you're not sheltering with (especially in bars), practice good hand hygiene, and to protect your life and the lives of others, don't visit any of these 35 Places You're Most Likely to Catch COVID.
The post Dr. Fauci Just Said When Pandemic Will End appeared first on Eat This Not That.
Eat This Not That