Heading to Target to stock up on groceries is as integral a part of everyday life as putting gas in the car for many people. Thanks to its mix of high-quality store brands and fancy fare, the big box store is a beloved destination for casual shoppers and foodies alike.
Unfortunately, there's one food from Target that customers would be wise to avoid right now, according to the U.S. Food and Drug Administration (FDA).
Read on to discover why authorities are warning Target shoppers not to eat this food right now. And for some foods that are worth adding to your diet, check out The 7 Healthiest Foods to Eat Right Now.
Protein bars sold exclusively at Target are being recalled.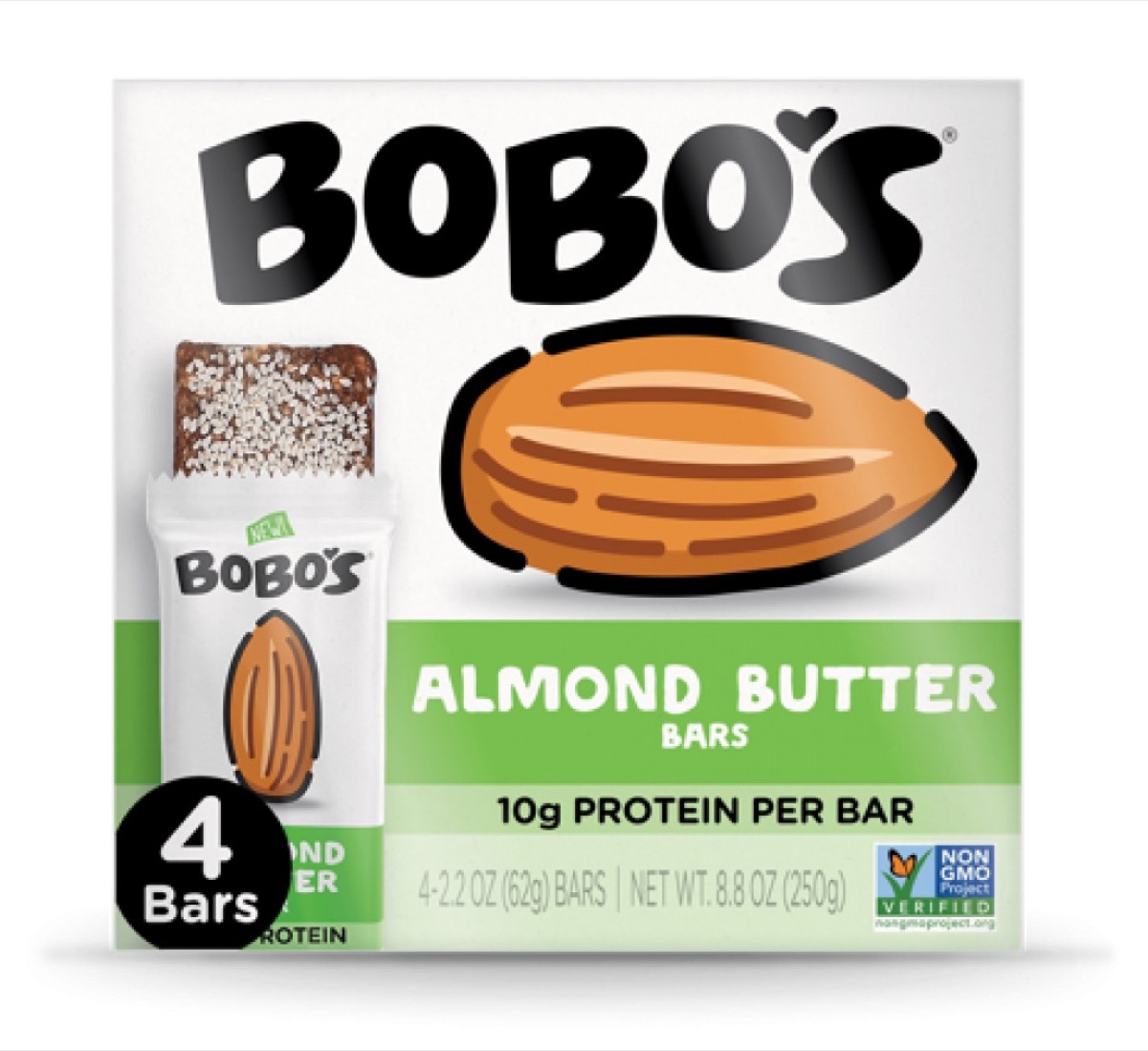 On Oct. 27, the FDA announced that Boulder, Colorado-based food manufacturer Bobo's had recalled its Bobo's 4-Pack Almond Butter Protein Bars, sold at select Target stores.
The 2.2-oz. bars were sold in four-packs printed with UPC number 8-29262-00326-6 and Master Case UPC number 8-29262-00370-9. The individual bars are printed with UPC number 8-29262-00201-6, lot code 1H18403L, and Best By date of 5/15/2022.
RELATED: If You Bought These Popular Snacks, Don't Eat Them, USDA Warns
The protein bars may be contaminated with a common allergen.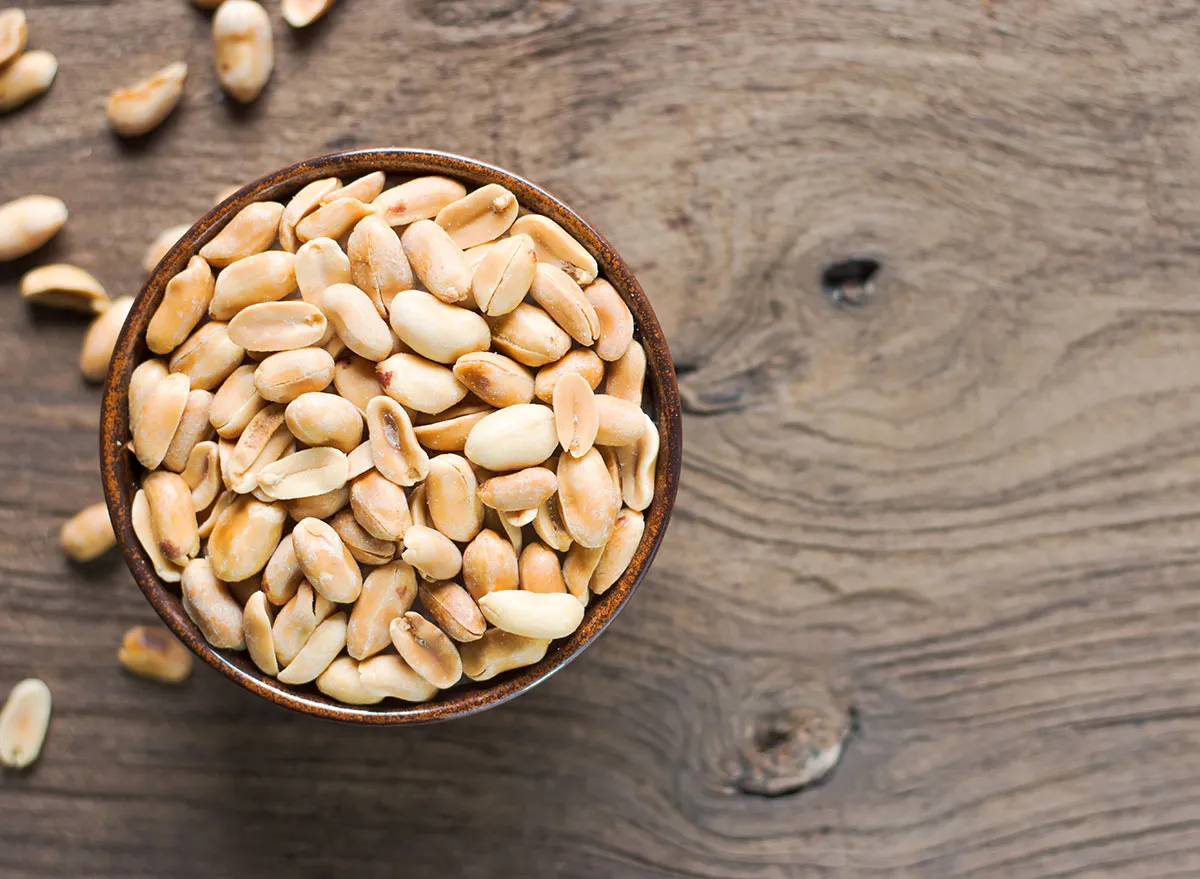 The recall was initiated after it was discovered that the protein bars in the 4-Pack Almond Butter Protein Bar boxes contained peanuts, a fact that was not disclosed on their label.
According to a 2018 report from the American Journal of Managed Care, peanut allergies affect approximately 1.2% of the U.S. population and 2.5% of U.S. children. Peanuts are the food allergen most likely to cause fatal anaphylaxis in the U.S., according to a report published in Current Opinion in Immunology; any packaged food under FDA regulation is required to disclose peanuts in its recipe.
One customer has reported side effects from the bars.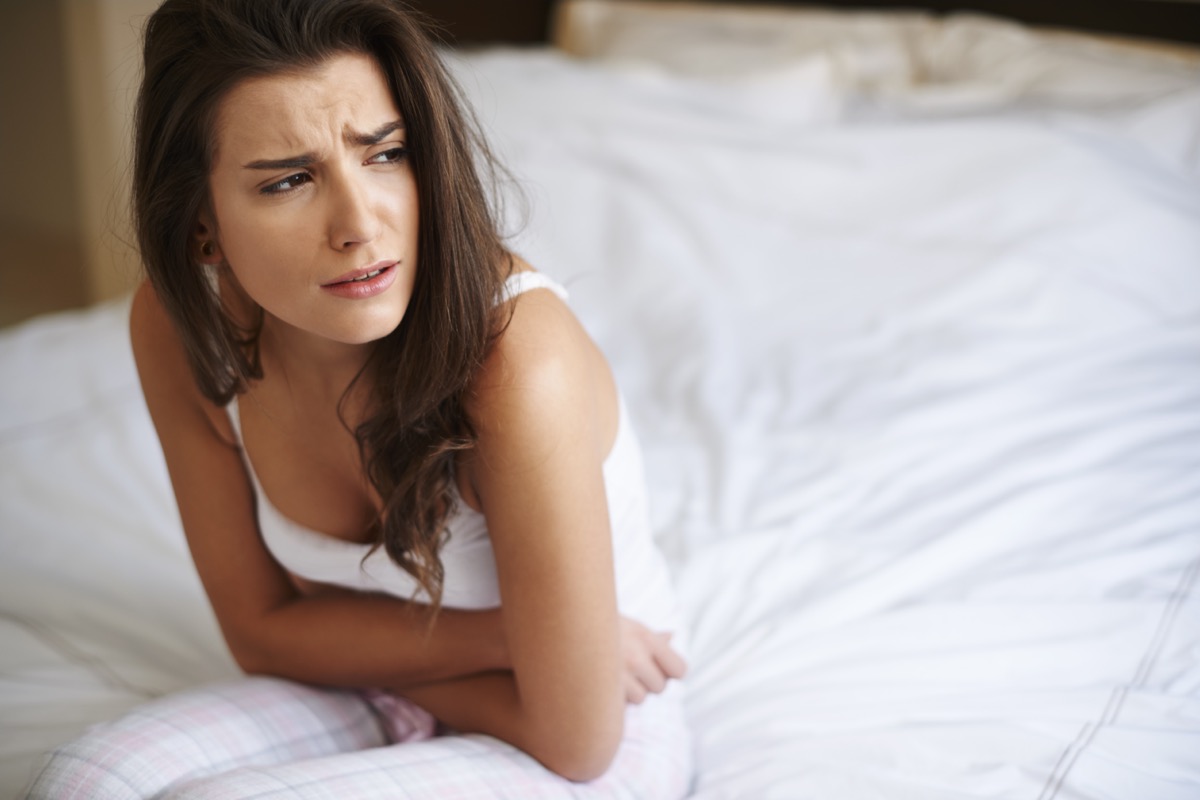 At the time the recall as announced, Bobo's had received a single customer report of an allergic reaction after eating the recalled bars.
"People who have an allergy or severe sensitivity to peanuts run the risk of serious or life-threatening allergic reaction if they consume these products," the recall notice states.
No other products from Bobo's are being recalled right now.
RELATED: Onions From These Popular Brands Are Being Recalled After 200 People Were Hospitalized
If you have the bars at home, don't eat them.
If you purchased the recalled protein bars, you can return them to the store from which they were purchased for a full refund or exchange. If you choose not to return the bars, Bobo's recommends throwing them away.
If you have questions related to the recall, email info@eatbobos.com or call 303-938-1977 on weekdays from 8 a.m. to 4 p.m. MDT.
For the latest celebrity health and fitness news delivered to your inbox, sign up for our newsletter!
Read this next:
The post If You Bought This Food at Target, Throw It Away Now, Authorities Say appeared first on Eat This Not That.
Eat This Not That