If you had to venture a guess as to which major national burger chain simply keeps striking out, we bet you'd get it on the first try. After recently posting sales for its latest fiscal quarter, Burger King has demonstrated an even further slide into fast-food irrelevance, especially when compared to the industry's top performers.
Here's what you need to know about the state of Burger King and the changes the company plans on making that will affect customers. For more, check out Burger King Is Planning These Major Changes to Win You Back.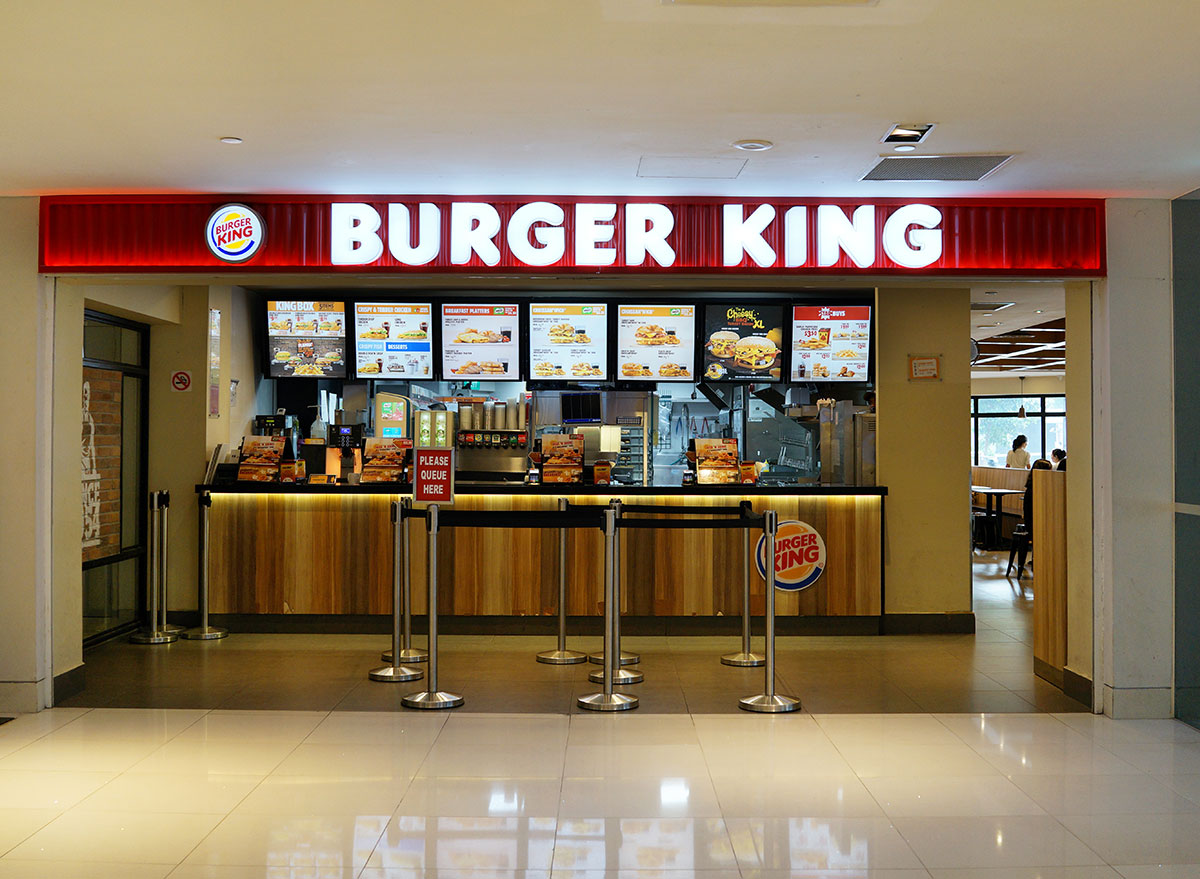 No matter the strategy shifts Burger King announced after its second quarter earnings report, those moves didn't seem to be enough to help the chain's dwindling sales.
In the second quarter, Burger King's domestic same-store sales grew by 3.1% compared to the same period in 2019, but even this was a disappointing metric when compared to its biggest competitor McDonald's, which grew its sales by 15%. Not to mention, Burger King lost its spot as America's second-largest burger chain by systemwide sales to Wendy's—the square-pattied competitor having outearned the King in 2020.
So the latest earnings report is even more disappointing for the chain that was hoping for a comeback. Burger King's Q3 earnings show a sales decline of 2.8% compared to the same period in 2019.
RELATED: And don't forget to sign up for our newsletter to get the latest restaurant news delivered straight to your inbox.
The chain blames its value offers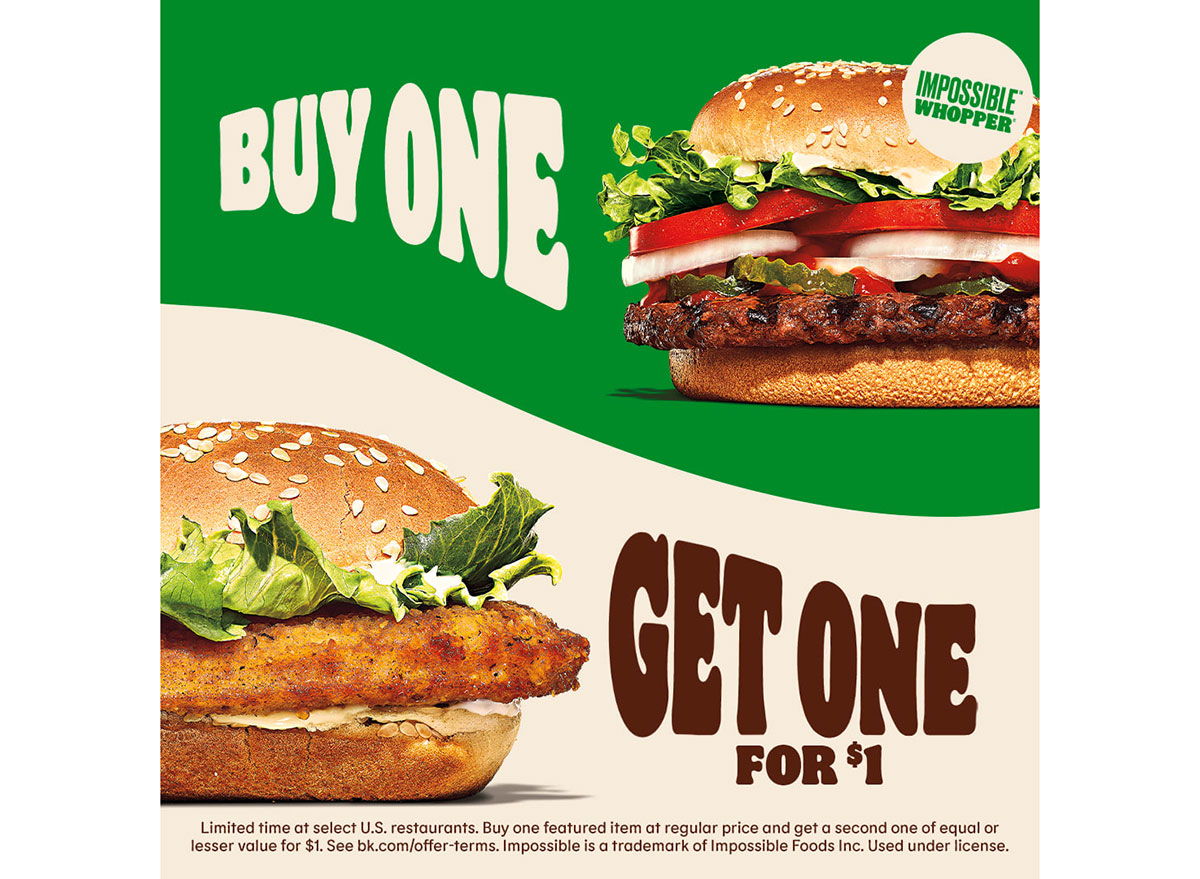 According to Jose Cil, the CEO of Burger King's parent company Restaurant Brands International, the chain's value offers haven't performed as well as anticipated. The Buy One, Get One for $1 and 2 for $6 promotions on Whoppers and chicken and fish sandwiches proved to be much less popular than the 2 for $5 deal the chain had in 2020, creating a "considerable year-over-year gap" in BK's earnings.
Additionally, other chains' core menu discounts created some tough competition for Burger King's deals.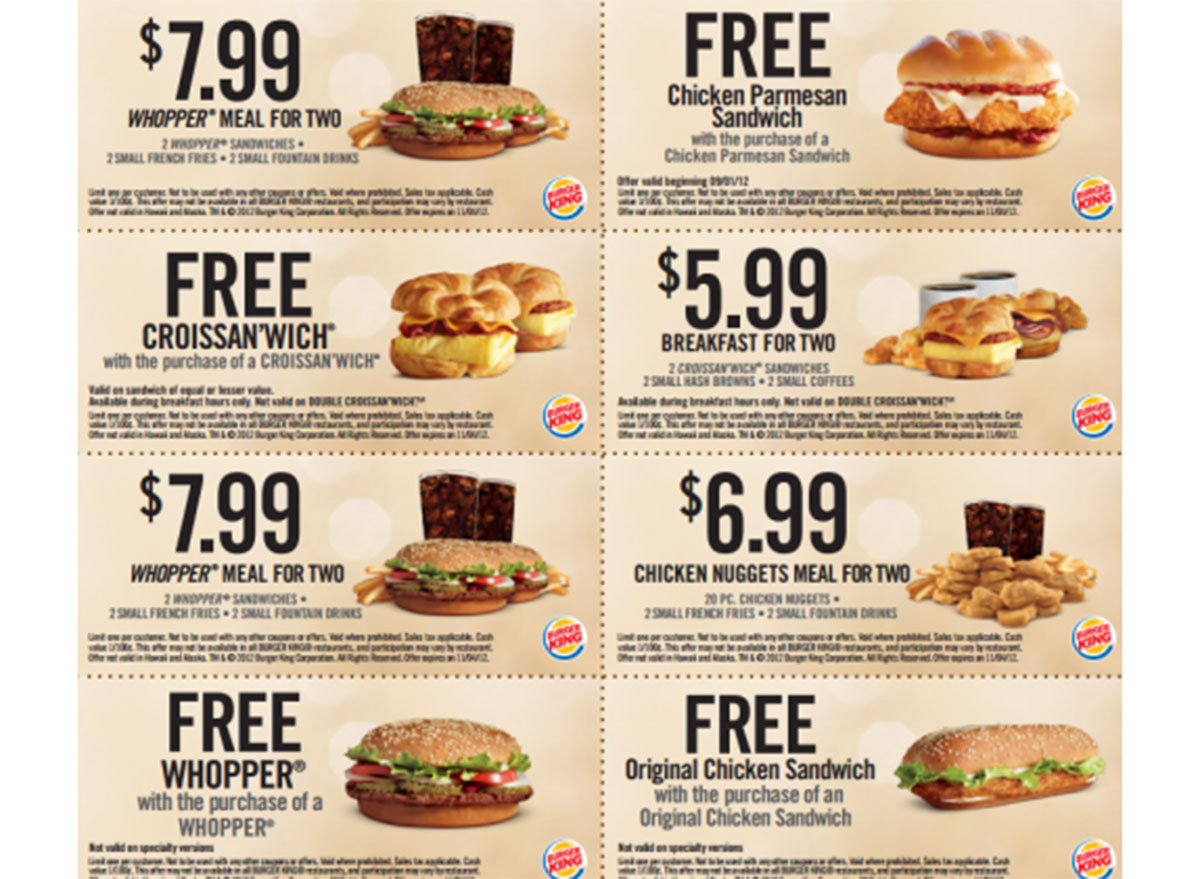 Another factor hurting Burger King's sales is its transition away from paper coupons. The chain has traditionally been the biggest discounter among the top three burger chains in America and has relied on paper coupons to get customers in the door more so than its competitors.
But the company says the effectiveness of paper coupons has "eroded over time," especially when it comes to younger customers. So, they're going to stop using them altogether.
"We made a conscious decision to reduce our investment in this declining promotional channel that we've historically over-indexed relative to our peers," Jose Cil said. "We know this decision will impact our results in the near-term, but believe it's the right one as we focus on building more sustainable long-term sales through our digital platforms and by maximizing media firepower behind growing channels with increasingly tailored offering for our guests."
New releases missed the mark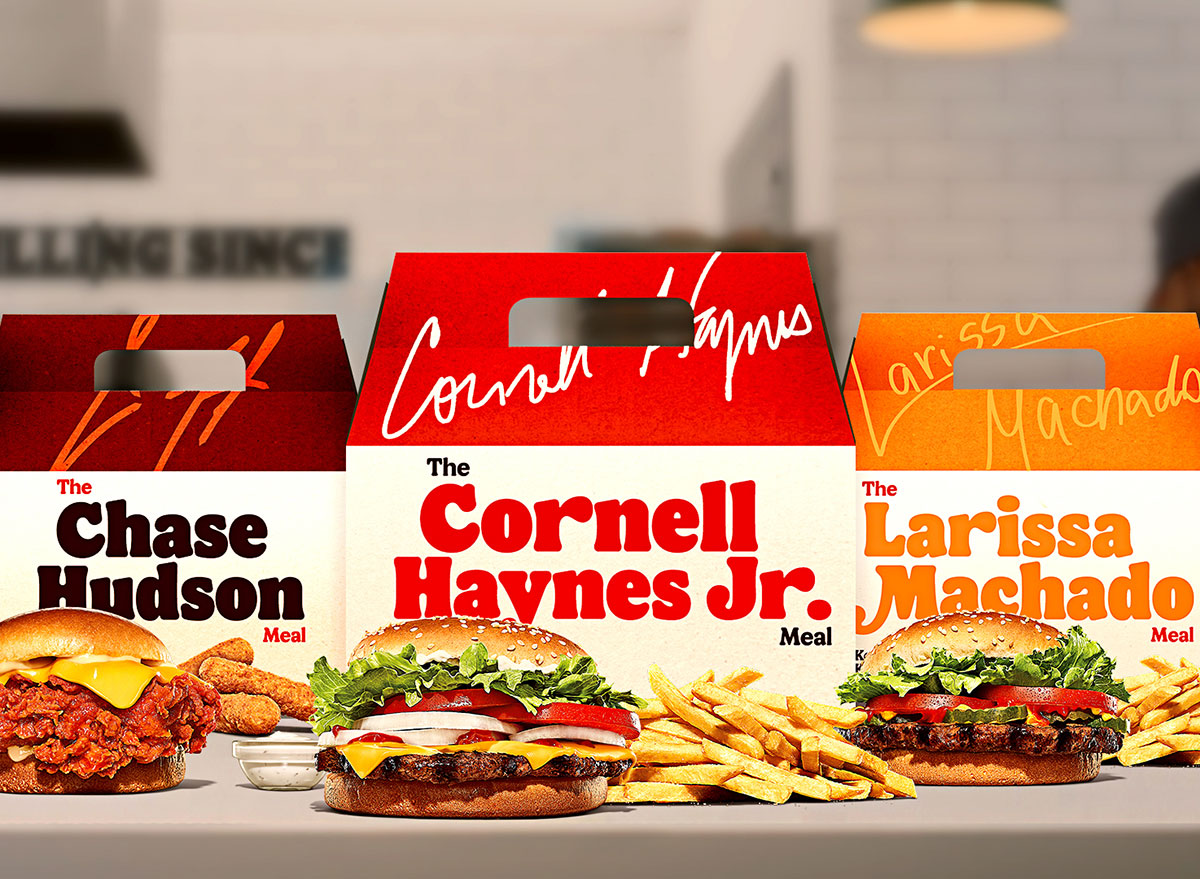 Burger King tried to take a page right out of McDonald's playbook with a major crispy chicken sandwich release and some celeb collaborations, but those efforts weren't enough to offset its decline in traffic. While the Ch'King has gotten rave reviews in the media, Cil said the item's initial performance was "modest."
In September, the chain announced it would be eliminating as many as 120 harmful ingredients from its food, promoting the effort as the Keep It Real Meals and enlisting the help of celebs like Nelly and LilHuddy to spread the word. However, the chain's choice of collaborators seemed almost like a parody when compared to McDonald's campaigns with A-listers like Travis Scott and BTS and Taco Bell's new campaign with Lil Nas X.
"Burger King reinforces its no-one's-first-choice-at-the-highway-exit status by going with a handful of less-than-A-list names," one reviewer said, hitting the nail on the head.
What's worse, Burger King botched the campaign further by using the celebs' real names instead of the stage names that customers would recognize more easily, effectively stripping away the little star power the collaborations had.
For more, check out the 108 Most Popular Sodas Ranked By How Toxic They Are.
The post Sales at This Major Burger Chain Are Slowing Down Dramatically appeared first on Eat This Not That.
Eat This Not That