Regular shoppers at Trader Joe's are familiar with the grocery store chain's go-to products. There are beloved sweets like cookie butter or delectable dinner options like the mandarin orange chicken and cauliflower gnocchi. These, of course, are always great options, but for the eagle-eyed shoppers, there are some hidden gems lying among the shelves that are just as delicious.
Whether they're seasonal, or just under the radar, shoppers have been extremely happy with these Trader Joe's secret items you may have missed. Then, be sure to check out our list of The Best & Worst Trader Joe's Foods—Ranked!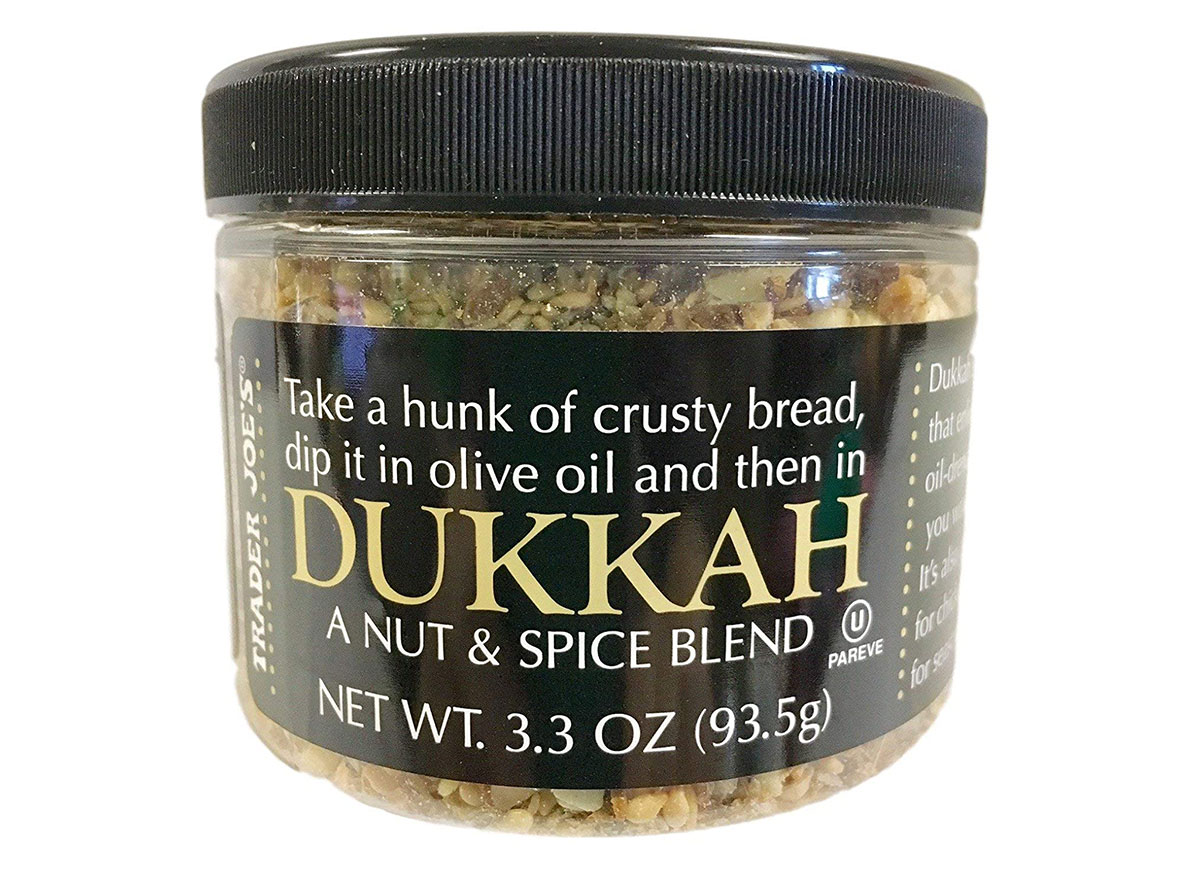 A common seasoning found in many Middle Eastern cultures, dukkah has also become beloved by some Trader Joe's customers as the grocery store offers the seasoning in its spices section. The seasoning is mostly made with almonds, sesame seeds, fennel seeds, coriander, anise seeds, and sea salt.
The dukkah seasoning gives clear instructions on how it should be eaten—it encourages consumers to dip crusty bread in olive oil and then dip it in the seasoning. However, Reddit user u/xoxogracklegirl also recommends sprinkling some on top of hummus or mixing it with sour cream and putting the seasoning on top of a baked potato.
RELATED: Get even more grocery shopping tips straight to your inbox by signing up for our newsletter!
Dairy Free Organic Creamy Cashew Fiesta Dip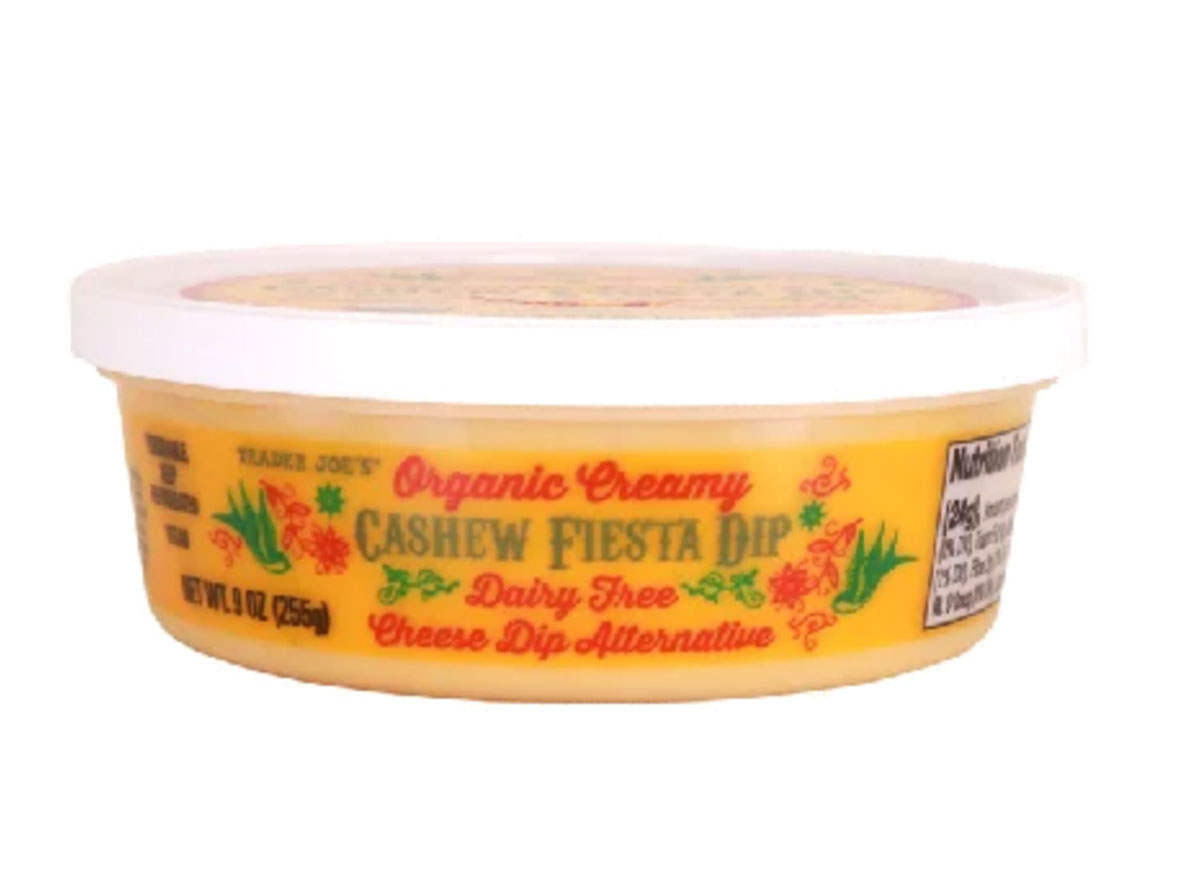 For vegans and people with dairy allergies, a creamy taco dip is for the most part a thing of the past. But not for the Trader Joe's shoppers who found the store's new organic Cashew Fiesta Dip, made with cashew-based cheese instead of dairy sources.
The dip is a blend of cashews and assorted vegetables, including green chile peppers and jalapeño peppers, which help to give the dip a spicy kick. Reddit user u/memaquinny says that the dip tastes like "someone put Taco Bell in a blender in the best way possible."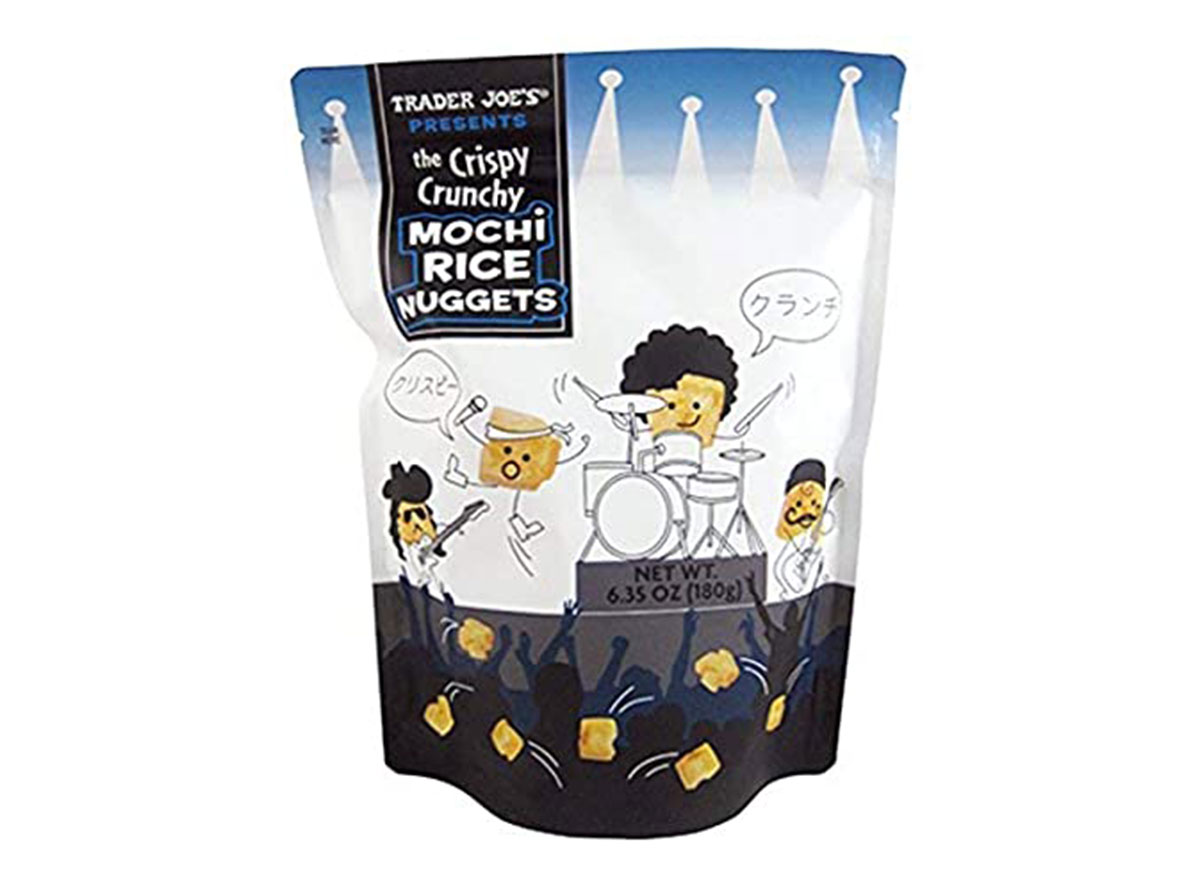 It's safe to say that Trader Joe's mochi products are traditionally beloved by shoppers. The Japanese rice cake is used in a variety of products at the grocery store chain, including cake mixes, pancake mixes, and even ice cream. But this particular Trader Joe's under-the-radar savory product that's getting shoppers excited.
The rice nuggets were previously listed as out of stock for the grocery store chain, but recently made a comeback which has left shoppers who know about the savory treats thrilled. Reddit user u/LA-TOKYO says that they go through the tasty nuggets "super quick," while other Reddit users commented on how delicious it is, as well as the spicy version of the snack.
Only offered as a seasonal item, cinnamon bun spread is not as well known as the similar cookie butter, but it's still well-loved by the shoppers who have found it on Trader Joe's shelves. Reddit user u/granolasauce recommends putting the spread on toast or fruit.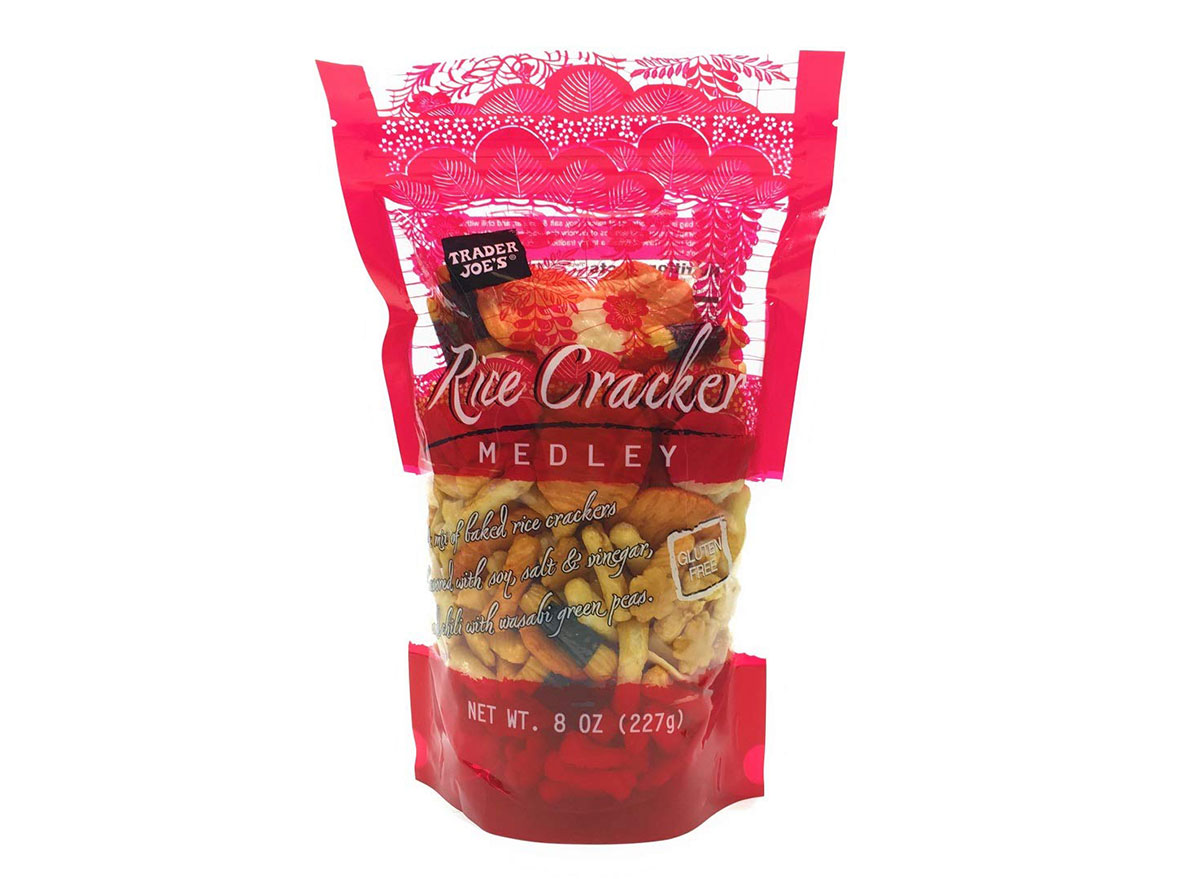 Like many Trader Joe's products, the rice cracker medley has come and gone off of the store's shelves, but some eagle-eyed shoppers were thrilled when it made a recent reemergence. The bag consists of baked rice crackers, topped with an assortment of seasonings and mixed with wasabi peas. While you can always dive into a bag and eat the mix straight up, Reddit user u/PairOfBearClaws recommends crushing the bag into dust and using it as a coating for homemade fried chicken.
Vegan Caramelized Onion Dip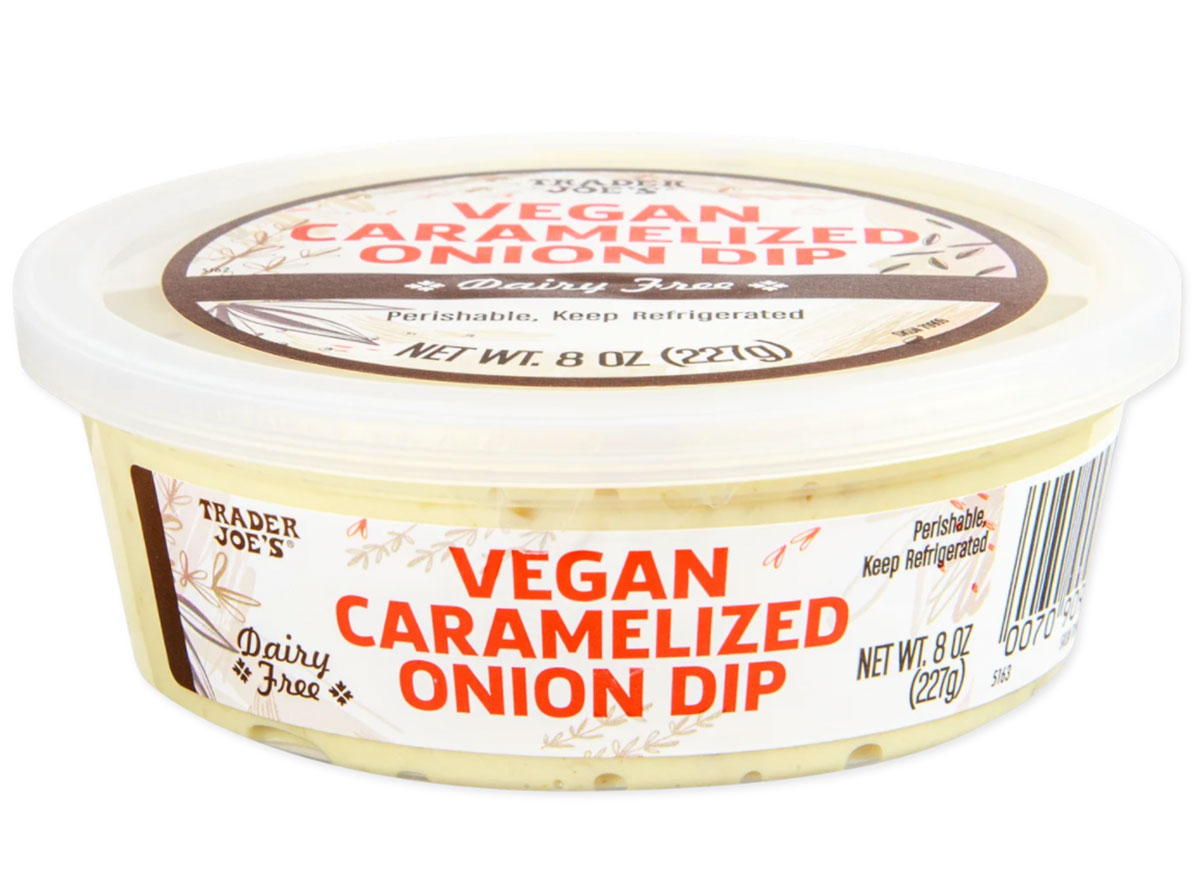 One thing that dairy-free Trader Joe's shoppers love is its abundance of vegan-friendly products, including a wide assortment of dips that dairy-free people likely wouldn't be able to get their hands on—like a creamy caramelized onion dip.
Trader Joe's shoppers are delighted about this dairy-free under-the-radar dip that they didn't know existed. Reddit user u/chaiteee says they've eaten it as a dip with chips, but believe that it would also be great on sandwiches. The store also has an original version of this dip which contains beef for anyone looking for a meatier bite.
Calabrian Chili and Dumpling Soup
After being quietly introduced to the grocery store's shelves earlier this year, some Trader Joe's fans quickly fell in love with the chili-filled soup. The product is currently unavailable at Trader Joe's, but fans of it are hoping that it will make a seasonal return. In the meantime, some Reddit users are finding a way to create a makeshift version of the soup by combining boxed tomato soup, boxed roasted red pepper soup, and gnocchi.
For even more Trader Joe's tips, read these next:
The post Shoppers Are Delighted Over 7 Trader Joe's Items They "Didn't Know" Existed appeared first on Eat This Not That.
Eat This Not That