These next few months will be key ones during the coronavirus pandemic, as cases ebb—but remain at jaw-dopping numbers as we head into colder weather. How can you stay safe and what should you expect going into the chill? Dr. Ashish Jha, Dean of the Brown University School of Public Health, tweeted six key points that everyone should hear, no matter your opinions. Read on for all six—and to ensure your health and the health of others, don't miss these Sure Signs You've Already Had COVID.
This is the State of COVID Now, Says Jha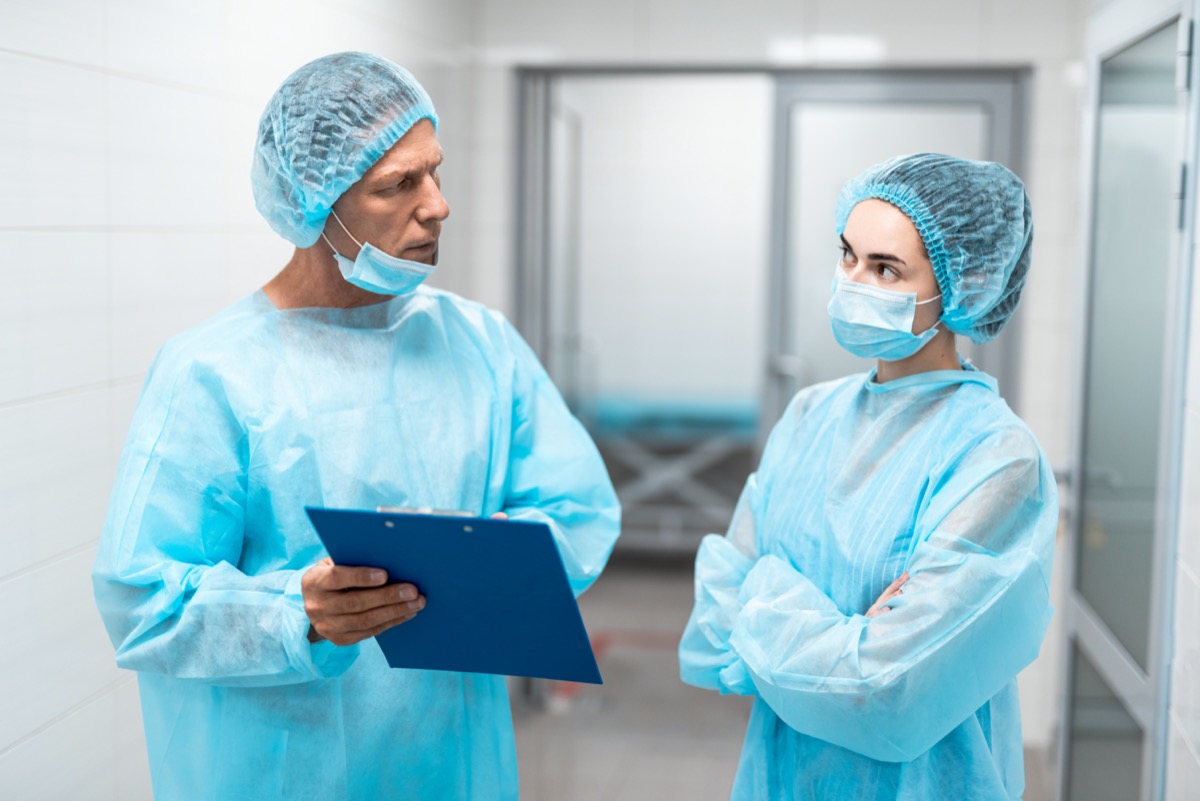 "Here's a quick update on the state of COVID in the US," said Jha. "Infections are down 50% from September 1. Last year, infections rose 100% from September 1 to October 31. So we are, at least right now, on a pretty different trajectory." This is obviously due to the vaccine, which has made all the difference. The CDC has found that being unvaccinated makes you 11 times more likely to die of COVID. "Vaccination works," Dr. Rochelle Walensky, CDC's director, said at a briefing. "The bottom line is this: We have the scientific tools we need to turn the corner on this pandemic." Unfortunately, 65 million Americans remain unvaccinated.
Virus Expert Said This is "No Time to Be Older, Chronically Ill and Unvaccinated"
Said Jha: "Deaths are down about 30% from the peak. This is good but not great. Why not more? Deaths lag. But also, we are still seeing a lot of infections among vulnerable, high risk people. This is no time to be older, chronically ill and unvaccinated."
RELATED: Secrets Your Doctor Doesn't Want You to Know
Virus Expert Warned Most New Infections are Largely in These States
"Most new infections are in the northern half of the US," said Jha. "And largely in Midwest, Great Plains states. 7 states with the highest infection rates (AK, MT, WY, ID, ND, WV, UT). They also have very low vaccination rates. In New England, cases flat despite weather getting colder." "As the Wyoming Legislature prepares to hold a special session to fight against COVID-19 vaccine mandates, the Cowboy State is dealing with the country's highest COVID-19 death rate per capita," reports Oil City News. "Wyoming is also seeing the third highest transmission rate by population of any state in the United States, according to the Centers for Disease Control and Prevention (CDC). As of Sunday, the Cowboy State had reported 69 total COVID-19 related deaths in the past seven days. That amounts to 11.9 COVID-19 deaths per 100,000 people during the time span, the highest rate of deaths by population in the United States, according to the CDC."
RELATED: I'm a Doctor and Warn You Don't Go Here Even if It's Open
Jha is Worried About These States Here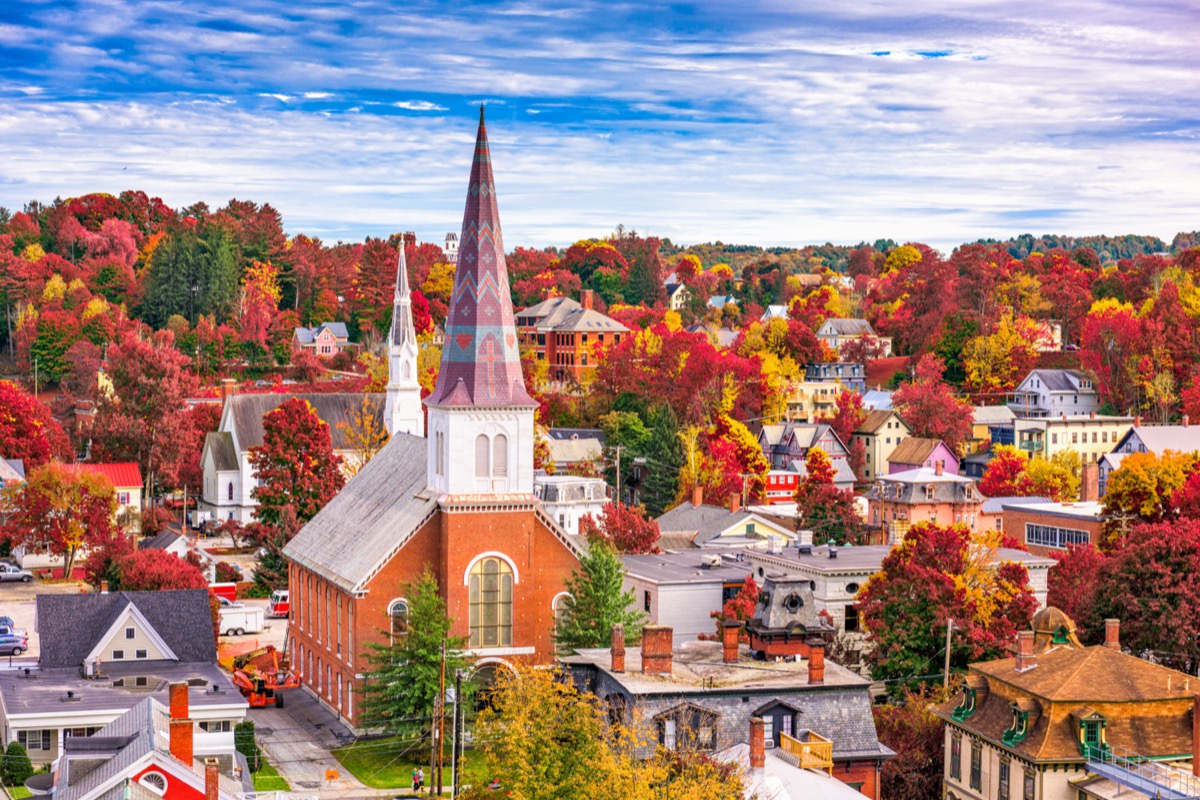 "57% of the entire population is fully vaccinated. 4 states have crossed the 70% threshold," said Jha. "VT, CT, RI, and ME. 15 states are below 50%. ID, WY, and WV are the least vaccinated states. I'm worried about the winter ahead for these states." "After more than a month with crisis standards of care activated statewide, the number of COVID-19 patients at Idaho hospitals has begun, slowly, to fall. But many hospitals are still quite full, and with colder weather and winter approaching, the coronavirus isn't the only virus that has public health leaders concerned," reports the Idaho Statesman.
RELATED: Studies Show These are Proven Ways to Reduce Inflammation
Jha Said Boosters are "Essential"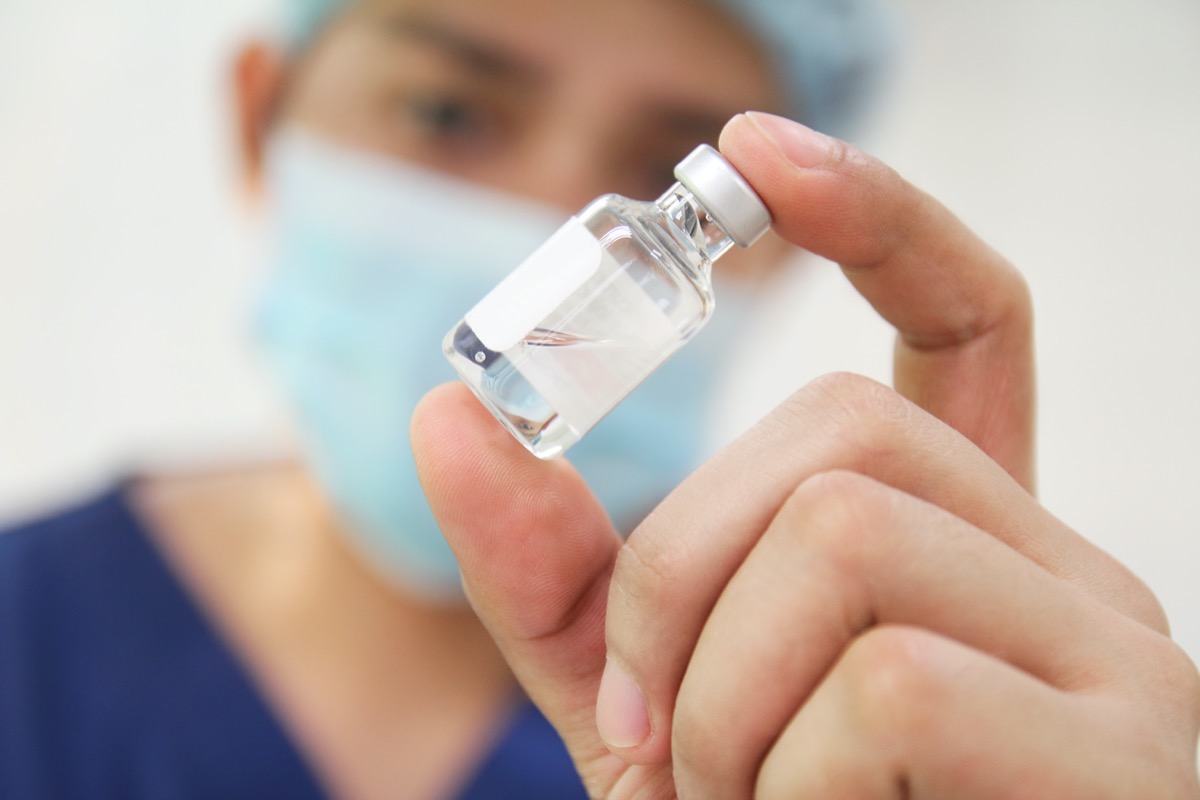 "About 1 in 6 fully vaccinated older Americans have gotten a booster. We want to see this number rise quickly," said Jha. "Boosters are essential for older and other vulnerable folks to be protected as we head into the rest of fall and winter." "It's generally recommended that you get the booster that is the original regimen that you got in the first place," Dr. Anthony Fauci, the chief medical advisor to the President and the director of the National Institute of Allergy and Infectious Diseases, told CNN recently. "But for one reason or other, there may be different circumstances for people — availability or just different personal choices. You can, as we say, 'mix and match.' And those are the data that were discussed and were acted upon yesterday. That you can now mix and match one with the other. But in general it just makes sense to go with what your original regimen was."
RELATED: ​​11 Vitamins That May Cause Harm, Say Experts
Bottom Line From the Virus Expert
"Bottom line: We are in a better place. But places with low vaccination rates remain at risk as it gets colder," said Jha. "And older, vulnerable people not fully protected will remain at risk for poor outcomes. We can absolutely avoid a bad winter. We need to get everyone protected." So follow the public health fundamentals and help end this pandemic, no matter where you live—get vaccinated ASAP; if you live in an area with low vaccination rates, wear an N95 face mask, don't travel, social distance, avoid large crowds, don't go indoors with people you're not sheltering with (especially in bars), practice good hand hygiene, and to protect your life and the lives of others, don't visit any of these 35 Places You're Most Likely to Catch COVID.
The post Virus Expert Just Issued This Critical Warning appeared first on Eat This Not That.
Eat This Not That