Tell your tastebuds it's time to transition from pumpkin spiciness to a bevy of Christmasy flavors! Today, Starbucks has announced its new holiday beverages and sweet treats—a lineup of beloved fan-favorites, as well some festive first-ever premieres.
Starting today, you can order up any of the following Starbucks desserts or holiday drinks (that's if the recent coffee ingredient shortages hold off). Keep reading to get the scoop on Starbucks' holiday 2021 menu… and, check out the new report revealing why some experts suggest coffee may actually offer a mood-lift as the darker days of winter draw nearer.
The Seasonal Baked Sweets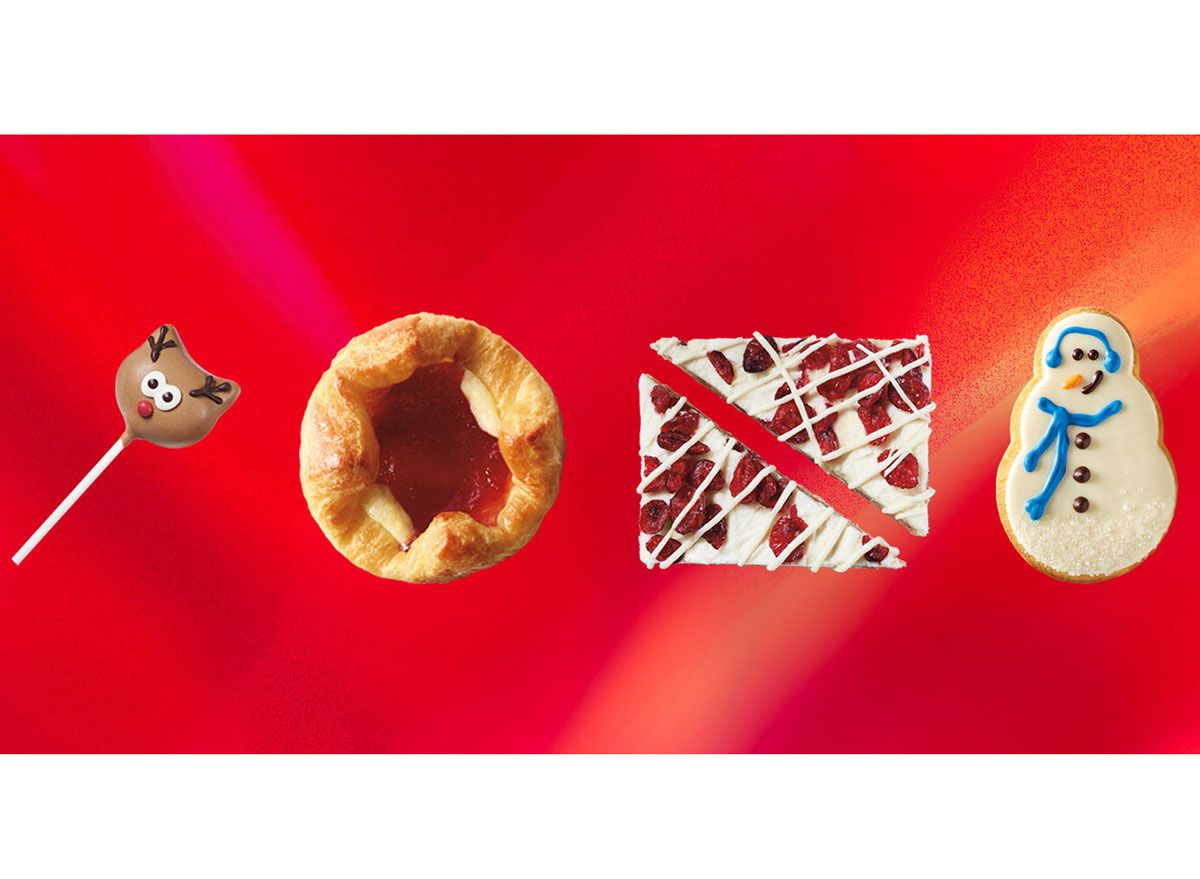 Starbucks customers know the bakery case is usually the first stop while waiting in line, and this year you'll find in it some tempting holiday treats.
The world's biggest coffee chain says this year's holiday desserts menu includes a couple of fruity flavors—the Sugar Plum Danish and a Cranberry Bliss Bar—plus a Snowman Cookie and Reindeer Cake Pops.
RELATED: Sign up for the Eat This, Not That! newsletter for breaking food news delivered daily.
A First-Ever Addition to the Starbucks Holiday Menu
After the popularity of the shaken oat milk lattes earlier this year, Starbucks has introduced a new Iced Sugar Cookie Almondmilk Latte.
The brand says this is its first-ever non-dairy coffee holiday drink, which is made with Starbucks Blonde Espresso, almond milk, and sugar cookie-flavored syrup. (Bonus if you're more into toasty drinks this time of year: You can also order this one hot.)
Plus a Favorite, Served Up Sooner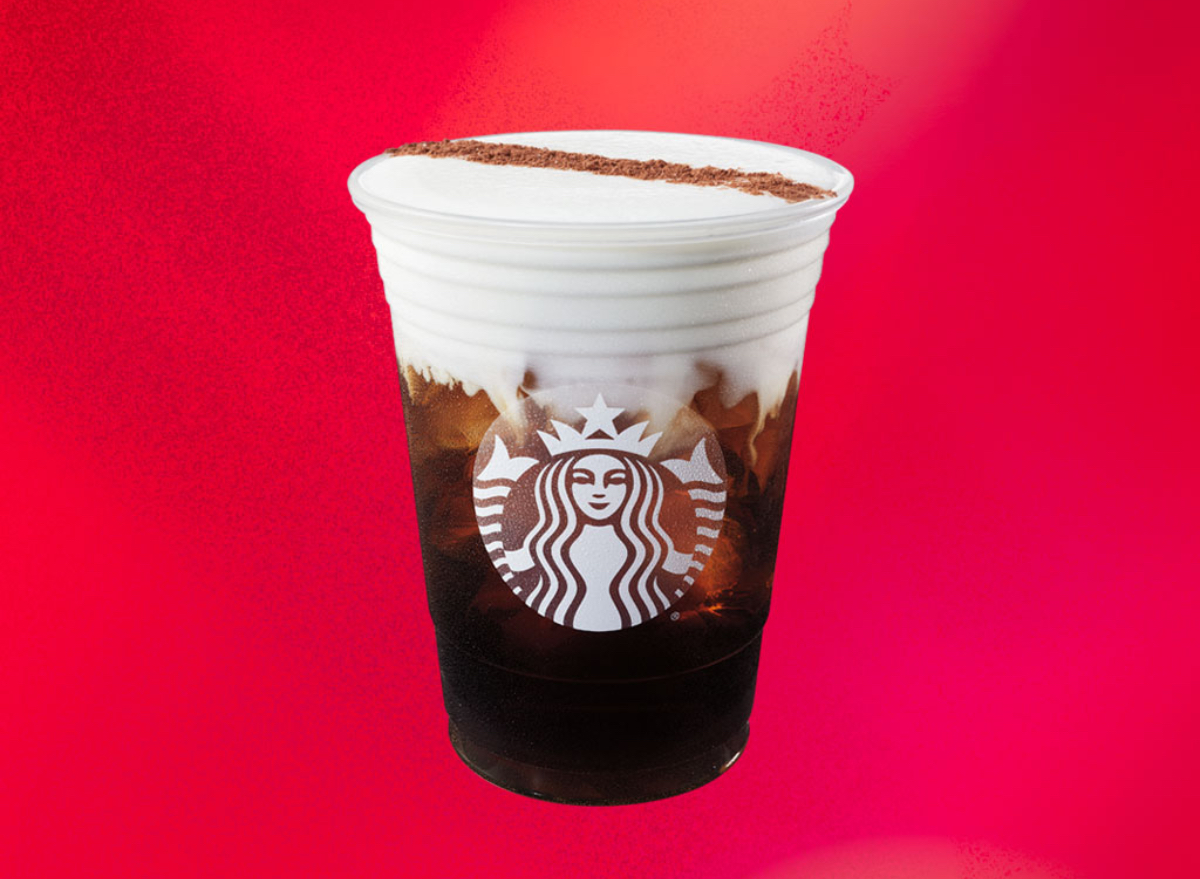 The new Starbucks holiday menu also brought back the Irish Cream Cold Brew, which in recent years hasn't hit the menu until early December.
RELATED: One Major Effect Coffee Has on Your Kidneys, New Study Says
And the Full 2021 Holiday Drinks Menu
If you've been a fan of Starbucks' seasonal flavors in the past, here are the ones you can look forward to once again: Peppermint Mocha, Caramel Brulee Latte, Chestnut Praline Latte, and Toasted White Chocolate Mocha. 'Tis the season!
We're serving up more of the latest food news right here:
The post America's Biggest Coffee Chain Just Debuted Its Holiday Menu Today appeared first on Eat This Not That.
Eat This Not That