This weekend, Costco has issued a recall announcement to advise of a serious food safety issue occurring with a popular beverage. Other recall advisory sites had not published the news before the weekend, but we've got the details on this Costco recall announcement you need to know.
On their website and reportedly via their mobile alerts system for customers who have purchased this product, Costco has published a recall announcement on behalf of the Kraft Heinz Company and the U.S. Food and Drug Administration (FDA). The recall is for Kool-Aid Tropical Punch Mix, which the warehouse chain cites as item number 95740. This is for Kool-Aid Tropical Punch Mix specifically in 82.5-ounce containers, bearing "Best When Used By" dates of 2023-08-31 and 2023-09-01.
RELATED: This Is the Best Supermarket in America, New Survey Says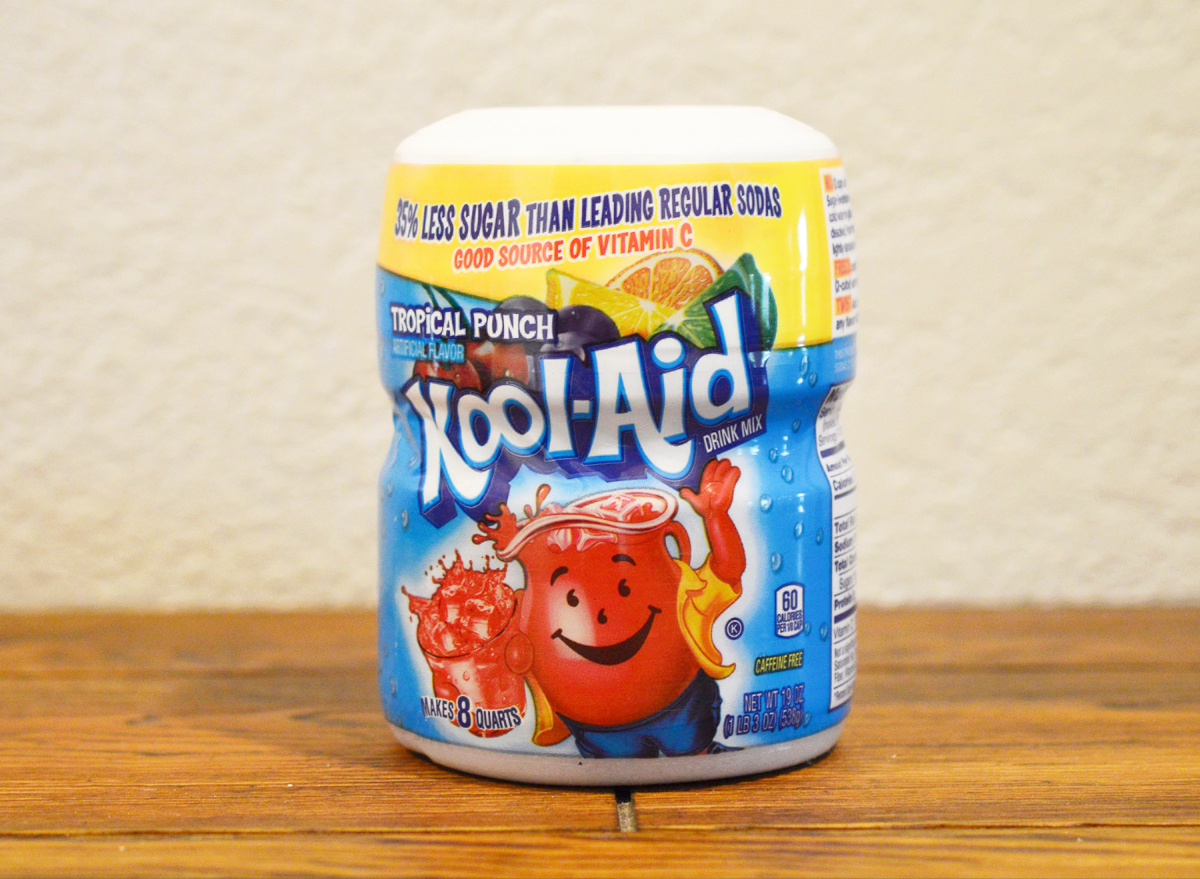 The reason for this recall is "the potential presence of foreign material, specifically very small pieces of metal or glass."
Costco says this Kool-Aid recall applies to select Costco Business Centers, as well as Costco warehouses in the Los Angeles region and the Northwest Region. If you've purchased this product in the regions indicated, Costco recommends that you do not consume it and instead return it to your local Costco for a full refund. Signed from the Kraft Heinz Company, the recall announcement says: "We are sorry for any inconvenience this may have caused."
This Costco recall announcement comes just weeks after the October 19, 2021 recall announcement for some Midwest customers on Ivar's Clam Chowder with Uncured Bacon, which the Ivar's brand said was "due to the possibility that the product may be contaminated with hard, sharp opaque plastic pieces."
Sign up for the Eat This, Not That! newsletter for breaking grocery news you need, and get more of the latest here:
The post Costco Just Announced a Recall for This Beloved Drink appeared first on Eat This Not That.
Eat This Not That