First, the good news about coronavirus. "At the end of last week, the seven day average of cases was about 69,000 cases per day. And that represents a decrease of about 3% over the previous week. The seven day average of hospital admissions was about 5,100 per day. And that's a decrease of about 10% over the prior week. And the seven day average of family deaths is about 1,100, a decrease of about 10% over the prior week," says CDC director Rochelle Walensky at yesterday's COVID briefing. Now the bad news: that's way too many cases for this pandemic to be anywhere near over. With this in mind, Walensky discussed when and why your child should get the COVID vaccine. Read on—and to ensure your health and the health of others, don't miss these Sure Signs You've Already Had COVID.
CDC Director Says the Vaccine for Kids Ages 5 to 11 Has Been Proven Safe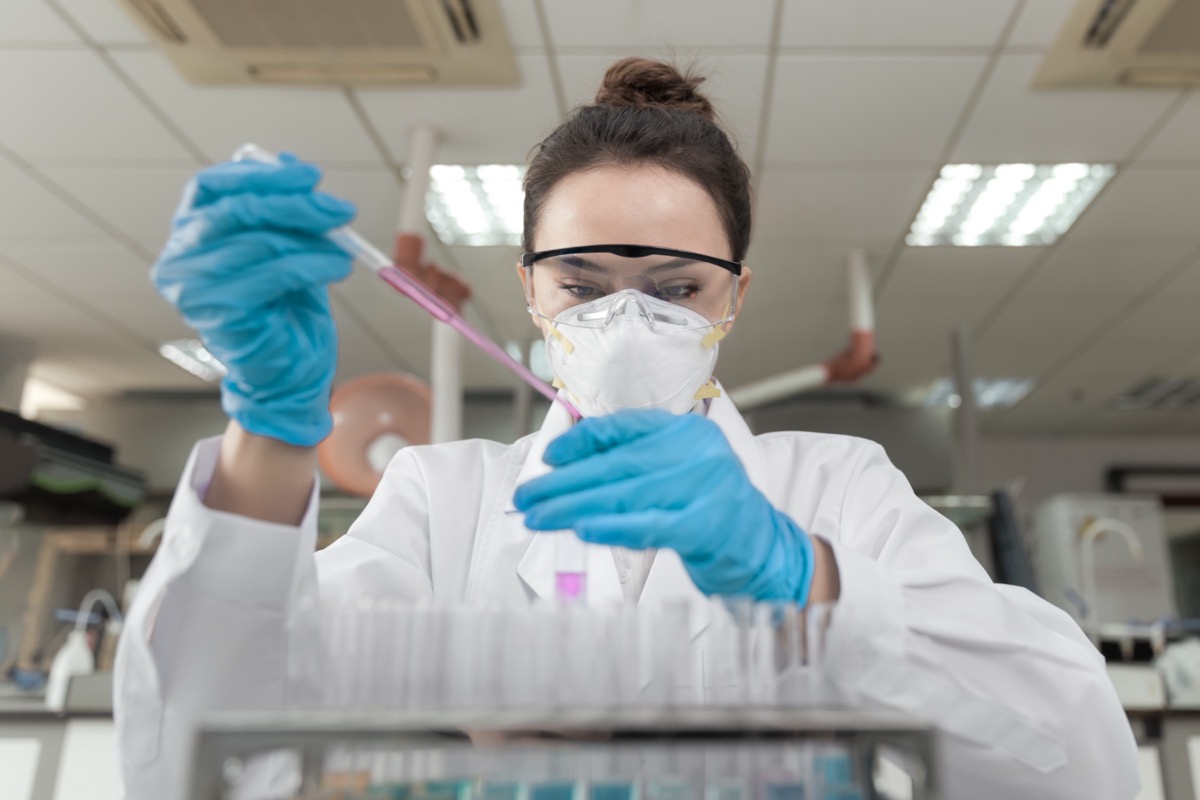 "Just share with you the plans we have in place for distribution and administration of vaccines for children between the ages of 5 and 11," said Walensky. She provided an "update about where we are in the regulatory and recommendation process for pediatric COVID-19 vaccine. There has been a great deal of anticipation for parents surrounding the authorization of vaccines for our children and the recommendations from CDC, supporting their administration. I deeply understand the urgency and concern over providing the best protection to our children against the virus," she said. "When I spoke with you last week, the FDA advisory committee had just met and reviewed the data from Pfizer that described COVID-19 vaccine efficacy and children. Pfizer submitted data on nearly 2,000 children between the ages of 5 to 11 years and FDA reviewed effectiveness and immune response data in the clinical trial. There were only three cases of COVID-19 and the over 1,300 children who received the vaccine and 16 cases in the 660 children received placebo. Similar to what we saw in the adult trials, the vaccination efficacy was nearly 91% in preventing COVID-19 vaccine. The FDA advisory committee also reviewed safety data from an additional 2,000 children who received the vaccine and found no severe adverse events and reported post vaccine symptoms, including soreness at the site, headache, muscle [aches], like some low grade fevers that were very similar to the adult population with these safety and effective and efficacy results."
RELATED: Dr. Fauci Just Said How to End Pandemic By Spring
CDC Director Explained Next Steps for Approval of the Vaccine for 5 to 11 Year Olds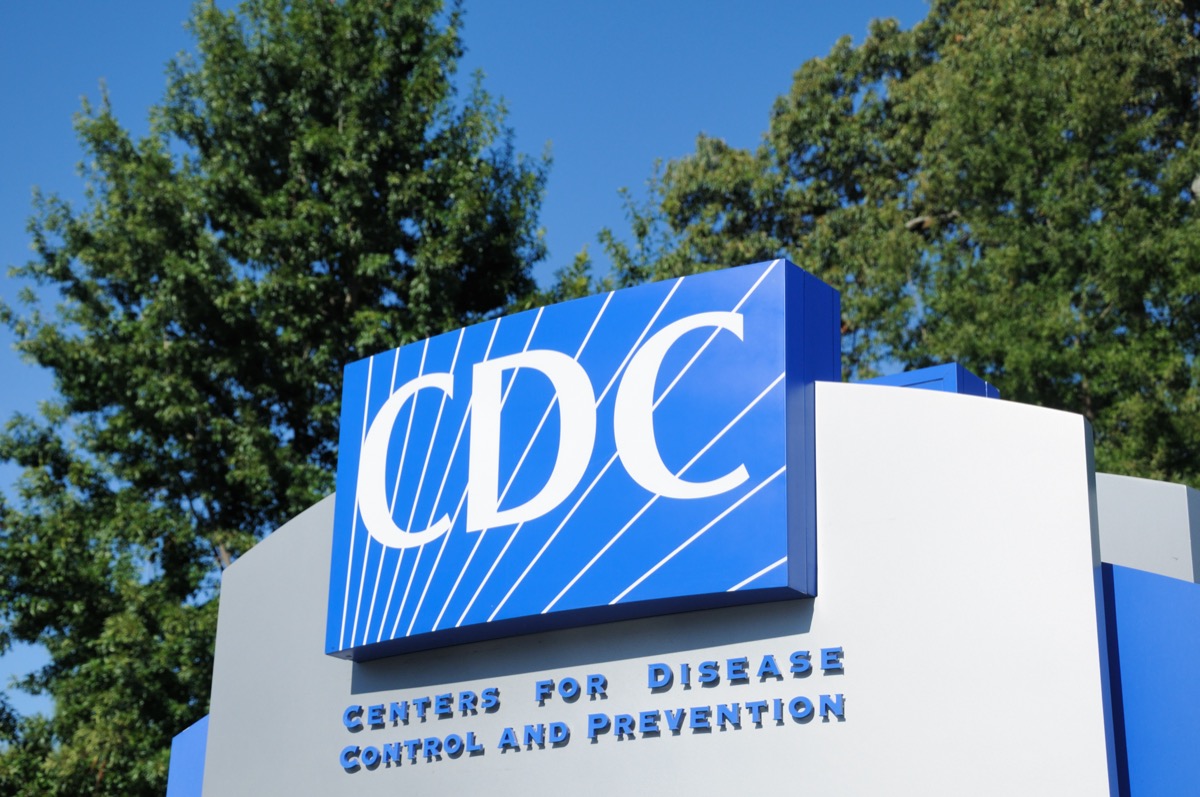 "The FDA authorized the COVID-19 vaccine for children ages 5 to 11 on Friday," said Walensky. Today, "CDC, the advisory committee on immunization practices will need to have their transparent, open and comprehensive discussion on data for vaccine effectiveness, safety and clinical need in children ages 5 to 11 throughout the pandemic. This committee has convened many times to review the latest data and provide their trusted expertise. And I, along with many others, I'm looking forward to the scientific discussion and deliberation that will take place. Following the committee's meeting and votes on vaccine recommendations, the CDC will release its recommendations for vaccination of children, five to 11. We know kids have different needs and it's critical to follow the scientific and the due diligence required. Before we bring vaccine to children, we know the possibility of vaccines for our children. Won't be a welcome relief for many families. And we also know parents will have a lot of questions and I would encourage parents to ask questions as they consider the benefits of vaccinating their children."
RELATED: Virus Expert Just Issued This Chilling Warning
CDC Director Begged Kids and Adults to Use Precautionary Measures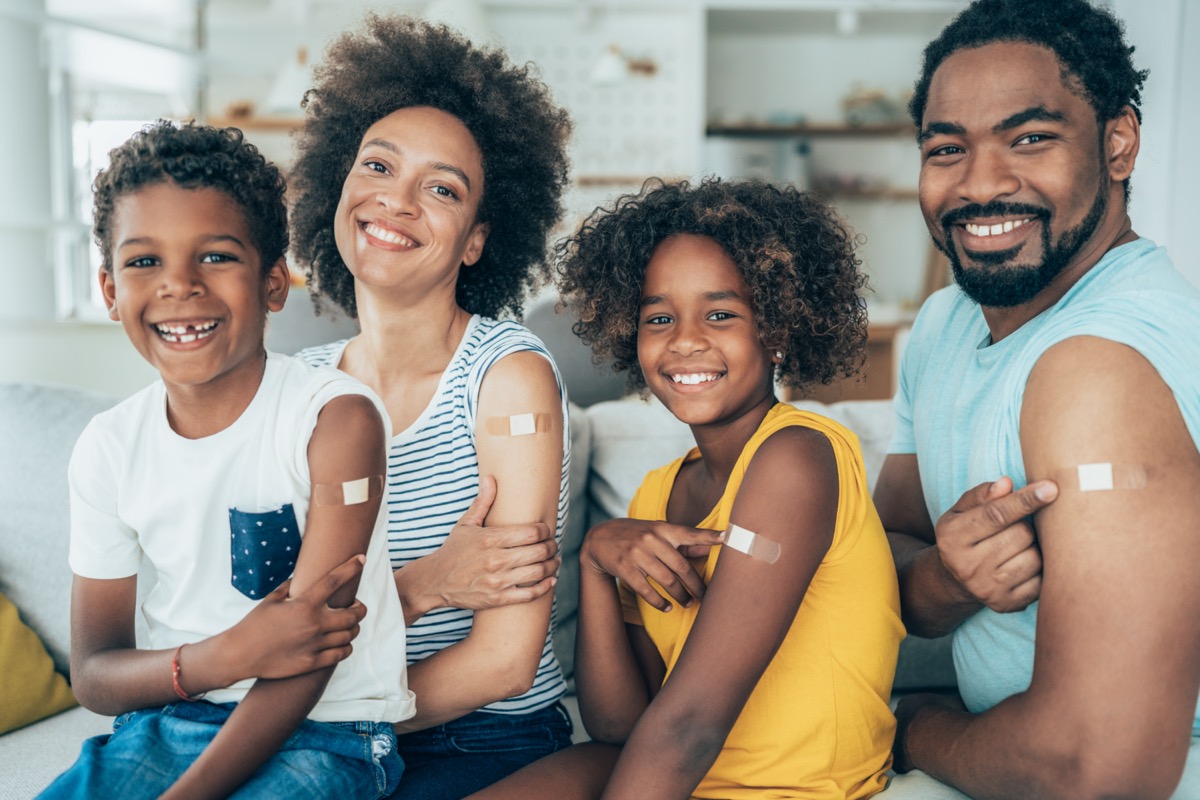 "As I've said before, vaccinating our children is one way that we can protect them from COVID-19," said Walensky. "We are eagerly awaiting vaccines for our children, but while we do so we must continue to do all that we can to protect them today in our homes, schools, and communities. This means surrounding children with adults who are vaccinated to protect them against COVID-19 hospitalization. And that currently over 60 million Americans who are eligible for vaccination remain unvaccinated. If you have not yet been vaccinated, I encourage you to do so. As we look forward to the fall and winter, it's important to continue practicing prevention measures that we know work wearing a mask in public indoor settings, staying home when you are sick and washing your hands frequently. For many families, the possibility of vaccines for our children will provide a great deal of comfort with every dose administered, parents should feel comforted, not just that their children will be protected, but that this vaccine has gone through the necessary and rigorous evaluation that ensures the vaccine is safe and highly effective."
RELATED: I'm a Virus Expert and Warn You Don't Go Here Even if It's Open
When Can Your Child Get Their Shot?
Contingent on CDC approval, the government is "planning on some vaccinations towards the end of this week, but the program for kids ages 5 through 11, really hitting full strength the week of November 8th," says Jeffrey Zients. "Overall, more than 20,000 pediatricians, family doctors, pharmacies, and other providers parents know and trust are getting ready to administer vaccines. Vaccines for kids ages 5 through 11 are specifically formulated for younger children, which means none of the vaccines already in the field can be used to vaccinate kids in this age group. Over the next couple of days, several million doses will start arriving at local pediatricians and family doctors' offices, pharmacies, children's hospitals, community health centers, rural health clinics, and other locations. More doses will be packed and shipped and delivered each and every day over the next week or so, and more and more sites will come online as we ramp up."
RELATED: Everyday Habits That Make You Look Older, According to Science
How to Stay Safe Out There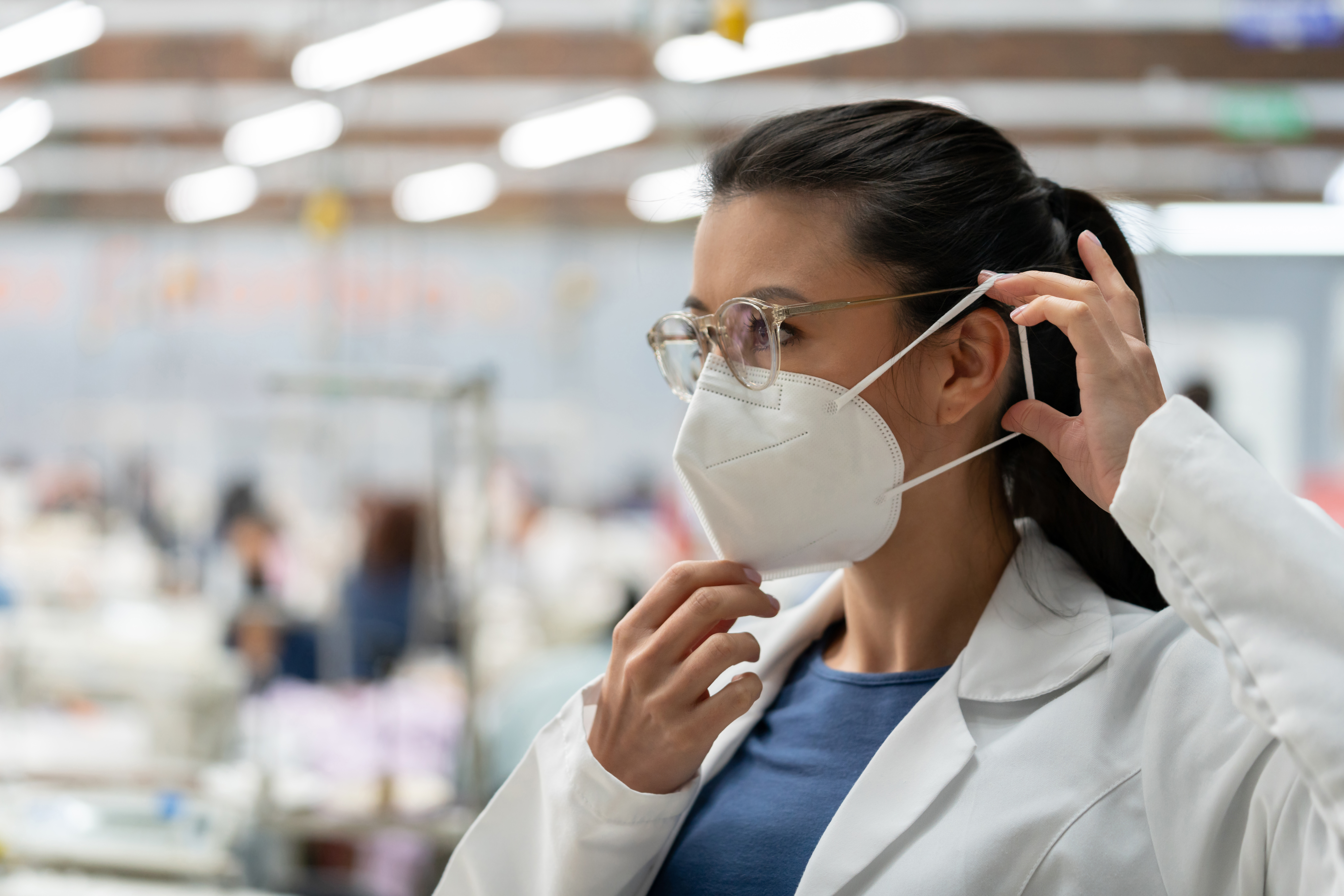 Follow the public health fundamentals and help end this pandemic, no matter where you live—get vaccinated ASAP; if you live in an area with low vaccination rates, wear an N95 face mask, don't travel, social distance, avoid large crowds, don't go indoors with people you're not sheltering with (especially in bars), practice good hand hygiene, and to protect your life and the lives of others, don't visit any of these 35 Places You're Most Likely to Catch COVID.
The post Here's When Kids 5 to 11 Can Get COVID Vaccine appeared first on Eat This Not That.
Eat This Not That