When will COVID end—and how can you stay alive until it does? This is the question everyone is asking as a "winter wave" is starting, a post-Thanksgiving spike is almost inevitable—and not enough Americans are getting vaccinated. (In Europe, cases are raging, perhaps a preview of what will happen here.) There are 100,000 cases weekly, but we are "not as good as we should be given all the tools we have," in the words of one, but we are "not as good as we should be given all the tools we have," in the words of one expert. With this in mind, Dr. Céline Gounder, an infectious disease specialist at NYU, appeared on Fareed Zakaria GPS this morning to save your life. Read on for her life-saving pieces of advice—and to ensure your health and the health of others, don't miss these Sure Signs You've Already Had COVID.
Virus Expert Said This About the End of the Pandemic
Is the pandemic anywhere near over? "I think we're getting close to that point," said Dr. Gounder. "We're talking about a transition to endemic, which really means that the virus continues to circulate at some level in the community, but you're not going to have these huge surges that we've had over the last year and a half or so." It may be more like the flu—not in the way it can harm you, but in the way that we try to control it. "So by vaccinating for COVID, we are turning COVID into something more like the flu. If course, this depends on more people getting vaccinated. "If we vaccinate enough people, we can turn it into something much more like the flu." She added: "The fastest way to get from the pandemic phase, the emergency phase with COVID to the endemic, the long-term lower level phase is through vaccination."
RELATED: Virus Experts Warn Don't Go Here Even if It's Open
Virus Expert Said: Do Your Own Risk Assessment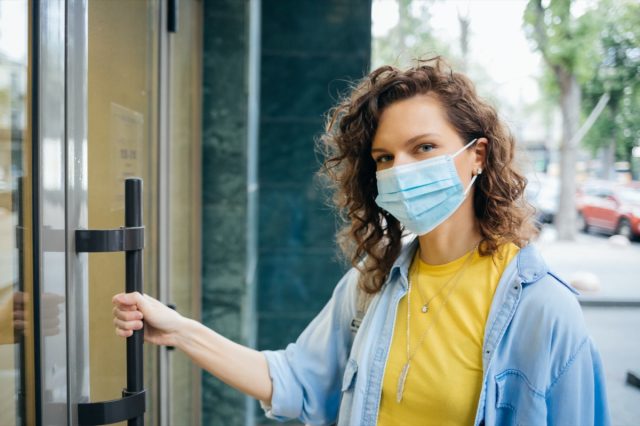 "The vaccines are safe and highly effective, especially at preventing severe disease, hospitalization, and death," said the doctor. "They will not prevent all infections, no matter how many boosters we give, there will still be some number of infections that people will still experience. And then the question is really up to you as the individual to manage that risk. Are you willing to have a mild case of COVID that does not land you in the hospital? Maybe you're not, maybe you would prefer to wear a mask when you're out in public, out on the subway. For the elderly, I do think we'll need to continue to be more cautious because they will remain at real risk."
RELATED: The #1 Cause of Memory Loss, Say Experts
Virus Expert Says She'll Still Wear a Mask Indoors, Since We are In a Winter Surge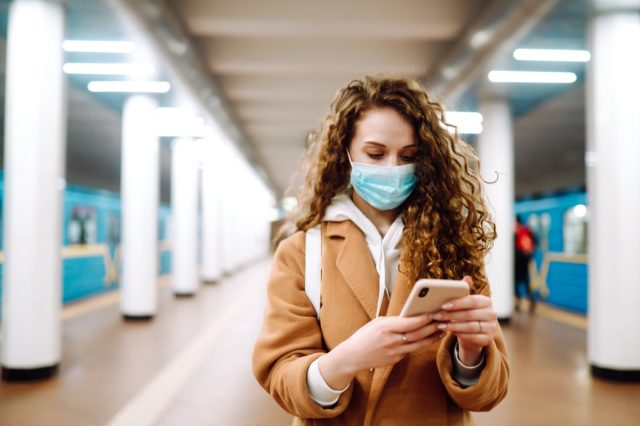 "You're vaccinated. Do you wear a mask indoors? Give us a sense of how you manage this, your individual risk," said Zakaria. "So I am double vaccinated," she answered. "When I am in public spaces, indoors in New York City, where I live, when I'm on the subway, I do wear a mask, and I will be at least for the next couple of months. We are at the beginning of a new winter surge. And even if you are double vaccinated, even if you're a boosted so long, as there is a high level of transmission of the virus around you in the community, you are still at risk. So I'm going to give it at least a few more months, a couple more months. And hopefully in that time, more people in my community will be vaccinated and that will reduce my risk in the long run."
RELATED: "Deadly" Diseases Linked to Fast Food
Virus Expert Said This About Mask Mandates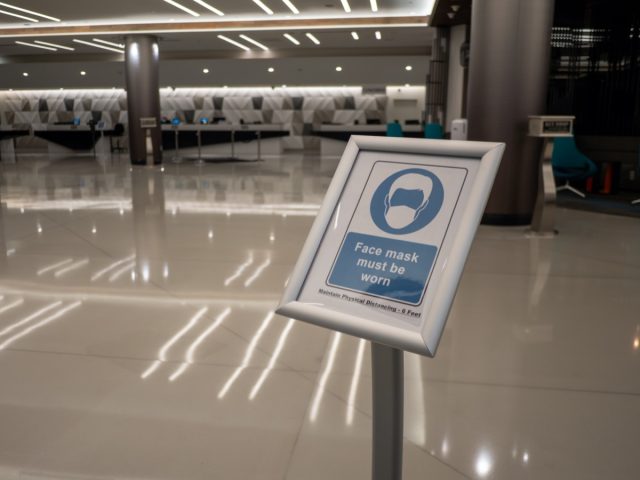 "Should there be mask mandates or should there be separate mandates for separate categories of people?" asked Zakaria. "I think we need two different kinds of plans," answered Dr. Gounder. "I think one is what I would call a public health strategy. So how do we minimize hospitalizations and deaths? How do we minimize disability from Long COVID at a population level? And then beyond that you have of an individualized tailored, personal clinical approach, which you can decide with your doctor, what are the things you want to do to protect yourself?"
RELATED: Health Habits You Should Never Do After 50, According to Doctors
How to Stay Safe Out There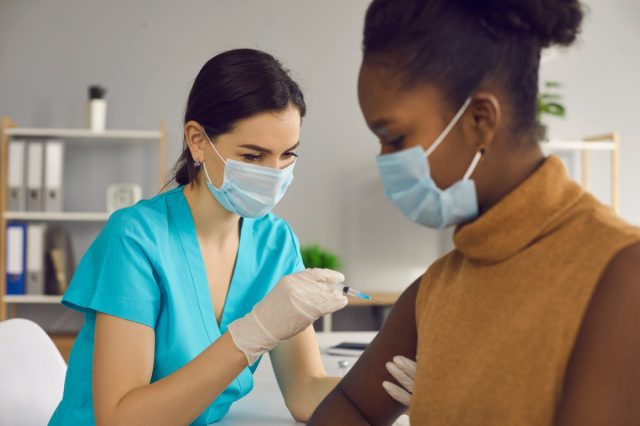 Follow the public health fundamentals and help end this pandemic, no matter where you live—get vaccinated ASAP; if you live in an area with low vaccination rates, wear an N95 face mask, don't travel, social distance, avoid large crowds, don't go indoors with people you're not sheltering with (especially in bars), practice good hand hygiene, and to protect your life and the lives of others, don't visit any of these 35 Places You're Most Likely to Catch COVID.
The post I'm a Virus Expert and Here's How to Escape Delta appeared first on Eat This Not That.
Eat This Not That