If you're a Trader Joe's fan, you know the quirky grocery chain for their generally healthy foods that often come in unique flavors. And if you've shopped there in the past few months, you may want to be aware of this: Some customers have recently reported "extraneous material" inside two popular TJ's products.
This week, the U.S. Department of Agriculture (USDA) has announced the recall of two meat items that were distributed to Trader Joe's locations nationwide due to a food safety issue that sounds not only off-putting, but possibly hazardous.
RELATED: This Is the Best Supermarket in America, New Survey Says
On Wednesday, the USDA's Food Safety and Inspection Service published a recall announcement for 97,887 pounds of "raw ground chicken patty products" that reportedly were produced between August 16, 2021 and September 29, 2021 by Washington state-based Innovative Solutions, Inc. The advisory stated: "The problem was discovered after the firm received consumer complaints reporting findings of bone in the chicken burger product."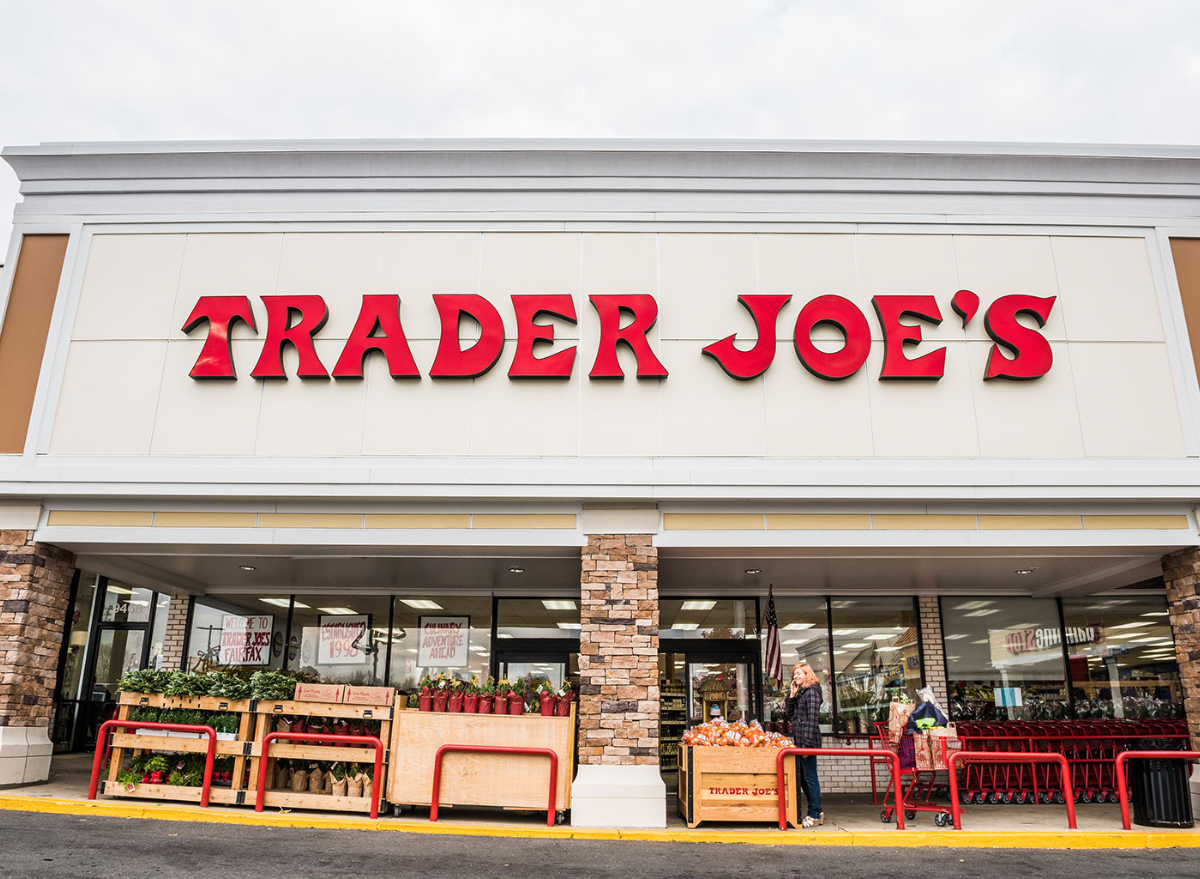 One recalled product is Trader Joe's Chile Lime Chicken Burgers that were sold in four-count, one-pound cardboard packaging. The advisory suggests the recalled products bear lot codes 2281, 2291, 2311, 2351, 2361, 2371, 2441, 2511, 2521, 2531, 2561, 2591, 2601, 2671, or 2721.
The other is Spinach Feta Chicken Sliders in 72-count, nine-pound bulk-pack boxes whose labels are printed with lot codes 2361 or 2631.
The company states that the affected products both bear establishments numbers EST. P-8276.
According to the announcement, no adverse reactions had been reported as of Wednesday; however, Innovative Solutions, Inc. has noted that some customers may still have these Trader Joe's chicken patties in their freezers. The recall announcement advised that consumers are urged not to consume these products and instead to discard them or return to Trader Joe's.
Sign up for the Eat This, Not That! newsletter for breaking news you need about your favorite food brands. Plus, we've got more here:
The post These 2 Trader Joe's Items Were Just Recalled for Safety Complaints appeared first on Eat This Not That.
Eat This Not That