If you've been starting to brainstorm holiday get-togethers—especially if they might involve a family breakfast or a grazing board for a party—you may want to read up on this. The U.S. Food and Drug Administration has just published a recall announcement for "various brands" of fish products that were distributed in a particular region of the country.
Continue reading for the details of this fish recall. And, in related news, read up on the 10 New Shortages Shoppers Nationwide Are Sharing This Weekend.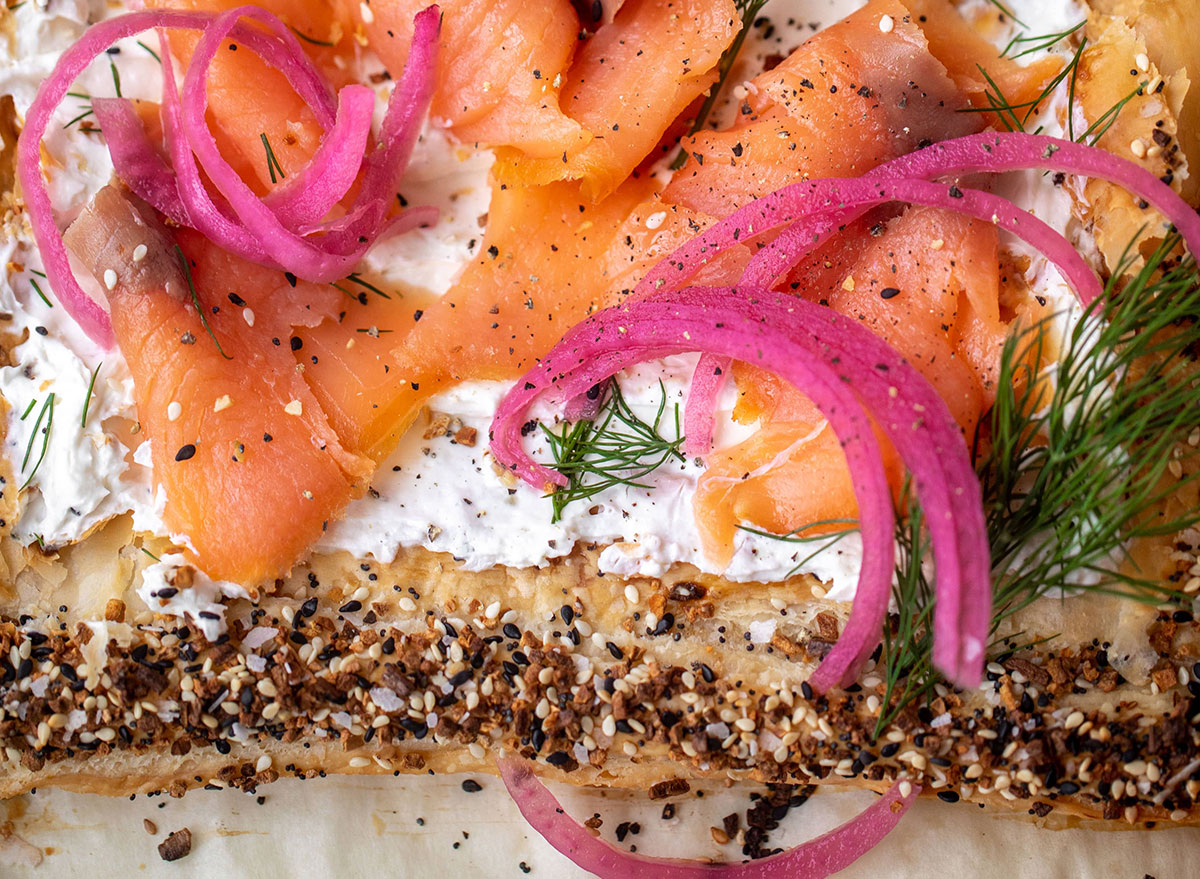 This weekend, the U.S. Food and Drug Administration has announced the recall of smoked salmon—the kind often ordered on bagels with cream cheese, or placed on charcuterie boards.
Specifically, the recall is for Wild Cold Smoked Keta Salmon Lox that was sold under the following brand labels: Tony's, Aqua Nova, and North Coast.
RELATED: Coffee and Eggs Increase the Risk of This Serious Cancer, New Study Suggests
The critical reason for this smoked salmon recall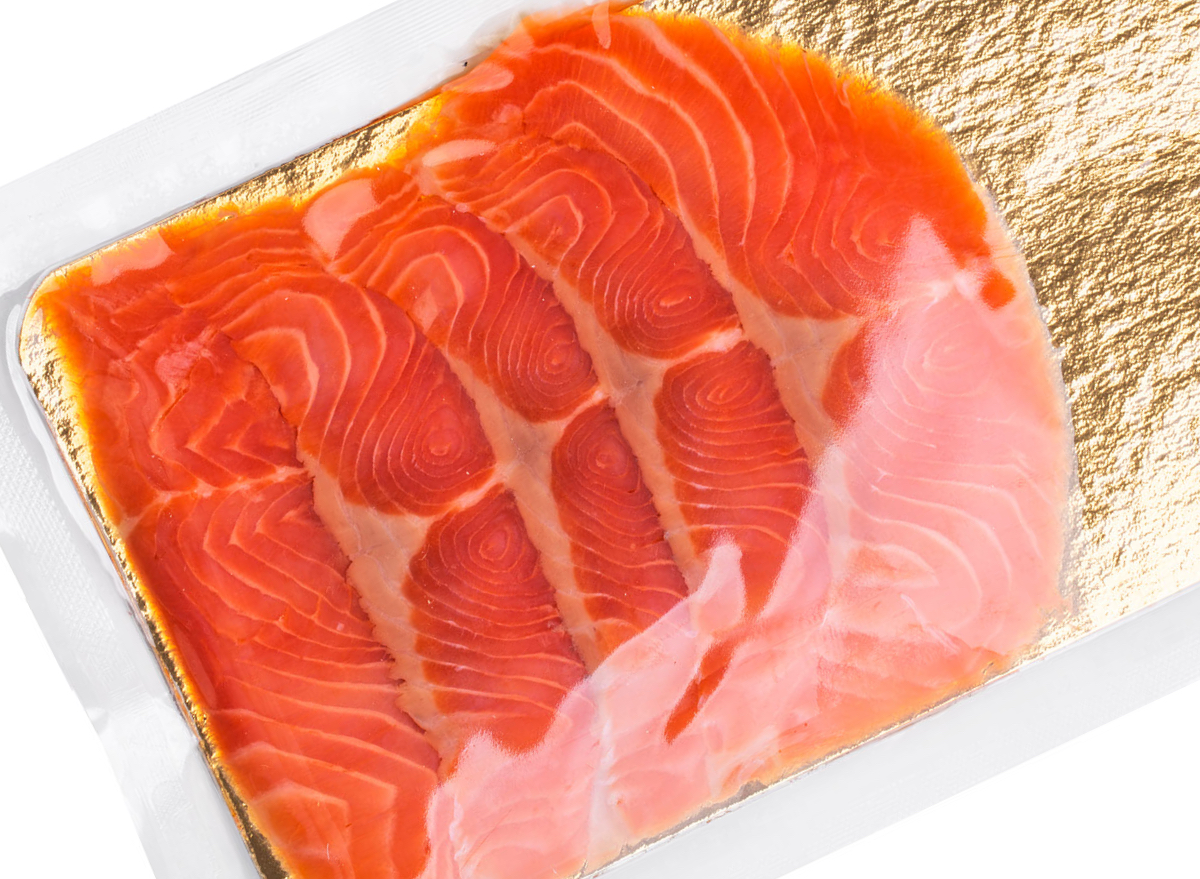 The company said the smoked salmon recall is due to "the potential to be contaminated with Listeria monocytogenes, an organism which can cause serious and sometimes fatal infections in young children, frail or elderly people, and others with weakened immune systems." (They added that healthy individuals may also experience Listeria symptoms, such as fever, headache, stiffness, and others.)
They also reported that the potential contamination was discovered during a routine sampling conducted by the Washington State Department of Agriculture.
RELATED: The 5 Most Alarming Grocery Store Food Poisoning Risks, Warns FDA
The specific products affected: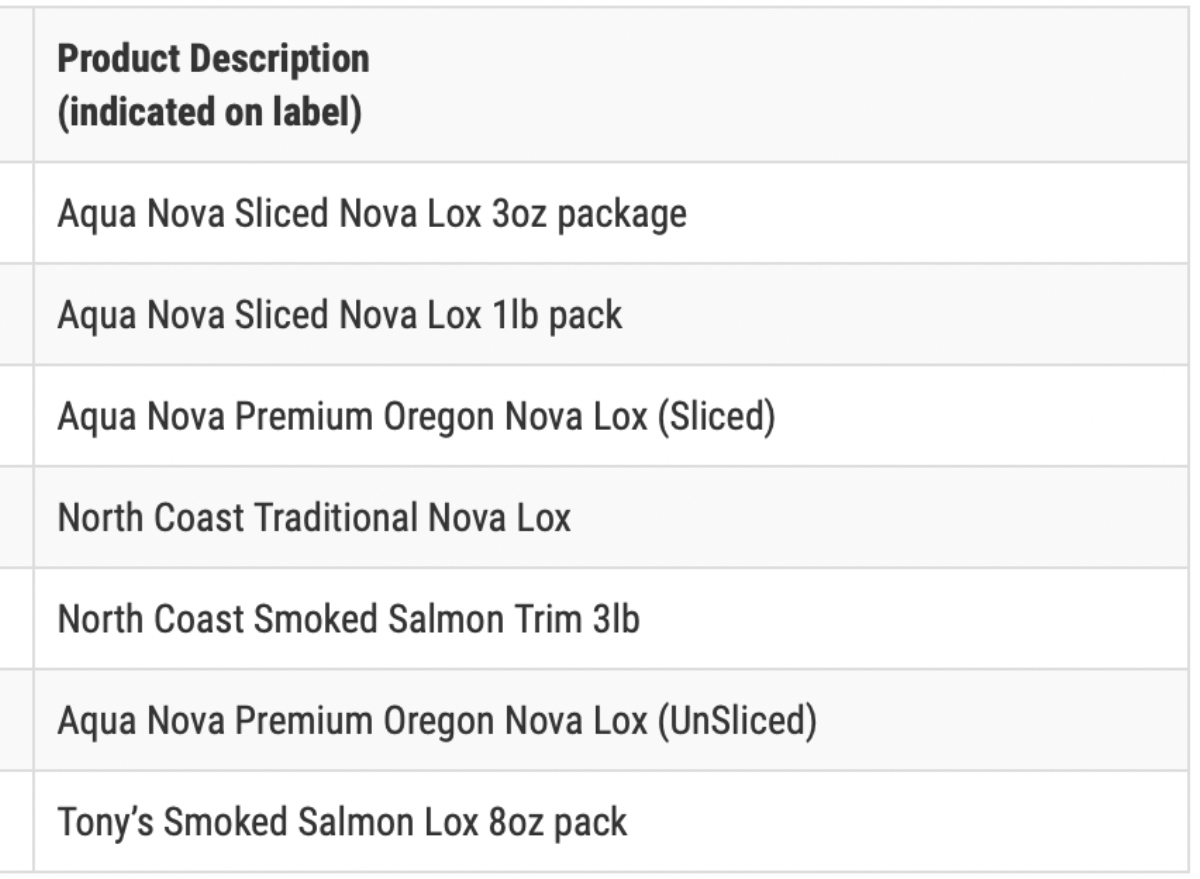 The recalled smoked salmon products were solid in vacuum-sealed packages, all reportedly bearing lot number 22821, and listed here.
RELATED: Every Popular Fish—Ranked for Nutritional Benefits!
Where the recalled salmon was sold:
The announcement stated that the salmon products on recall were distributed in Alaska, California, Oregon, and Washington.
If you've purchased any of these potentially affected salmon products, the company advises you to discard or return it to your place of purchase for a full refund.
For more of the latest food news, keep reading:
The post These Popular Fish Products Were Just Recalled in 4 States, FDA Says appeared first on Eat This Not That.
Eat This Not That