Coronavirus cases are plateauing nationally, which isn't the same as going down. Should you be concerned and how can you remain safe? Dr. Michael Osterholm, an epidemiologist, Regents Professor, and Director of the Center for Infectious Disease Research and Policy at the University of Minnesota, appeared on his podcast to tell is straight and tell you how you can stay safe. Read on for 5 pieces of life-saving advice—and to ensure your health and the health of others, don't miss these Sure Signs You've Already Had COVID.
Dr. Osterholm Said 24 States are Seeing Increasing Cases
"If we take a look at what's happening at regional or statewide levels, it's hard to decipher where we're headed while we're seeing persistent declines in many of the Southern Sunbelt—states that were just red hot a couple of months ago," said Osterholm. "Some states in the west Midwest and Northeast are ticking upwards. For example, if you look at cases reported over the last week as reported in the Washington Post, there are 24 state reporting increasing cases and 27 states reporting declines—some recent hotspots like Alaska, Idaho, Montana, and Wyoming are reporting declines, but overall activity there still remains high."
RELATED: The One Sure Sign You May Have a Heart Problem
Virus Expert Warns This is Not a Good Omen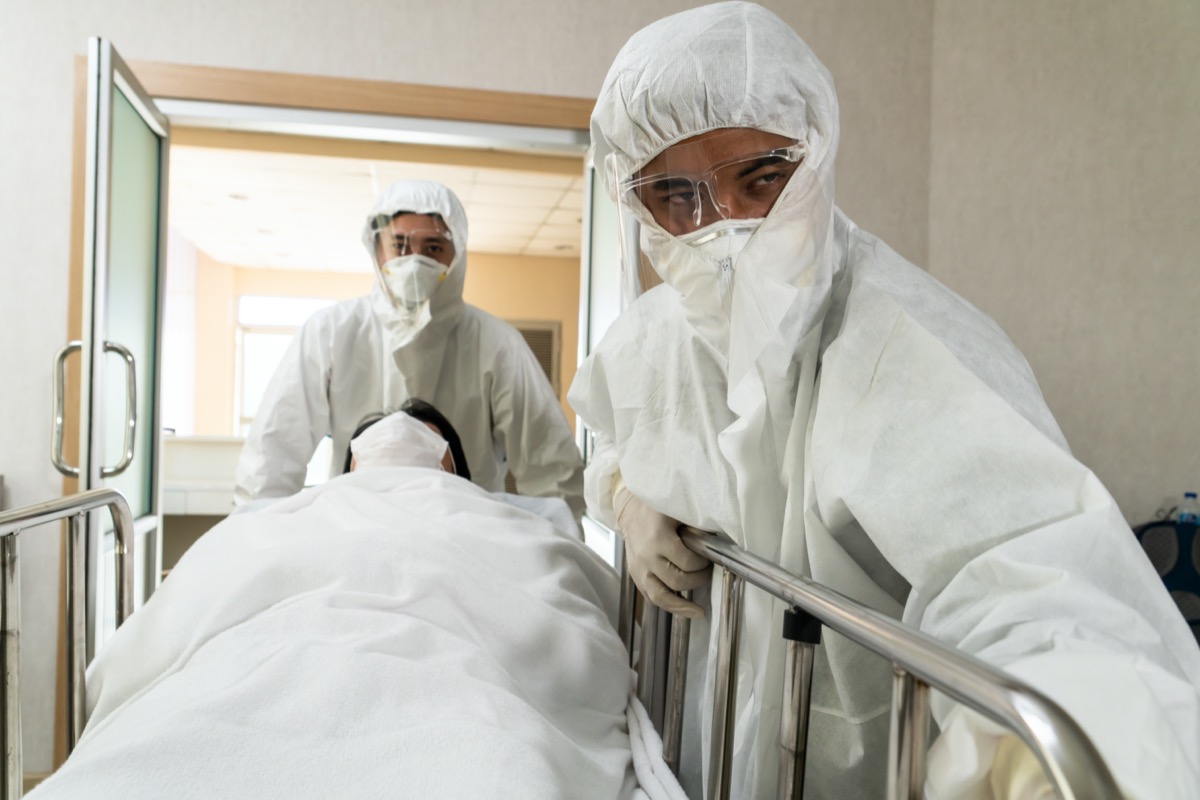 "Average daily case in this country sit at about 74,000, that's well below where we were at the height of the Delta surge, but it's still six times higher than the level reported in late June as expected with the drop in cases. We've also seen hospitalizations fall from nearly 104,000 to around 47,000 and average daily deaths have dipped from more than 2,000 to 1,300 deaths a day, again, real and welcome decline, but they're still sitting at levels well above where we were pre-Delta. So if this does end up becoming our new baseline, it's not a good omen."
RELATED: ​​Stop Doing This or You'll Get Alzheimer's, Say Experts
Dr. Osterholm Warned This Could Go Either Way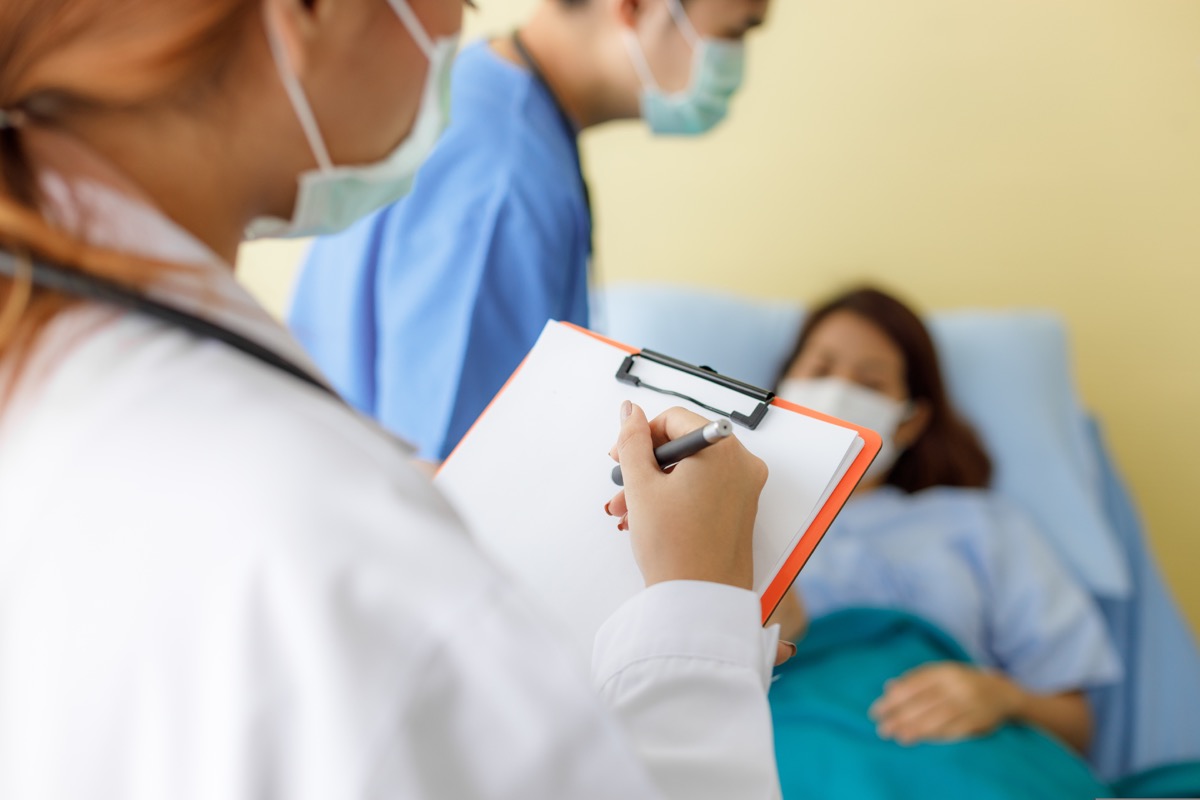 "While I'm confident there are a lot of people in this country still vulnerable to this virus, I don't really know where we will find ourselves in the coming weeks," admitted Osterhoilm. "That crusted mud is getting harder and harder to scrape off that crystal ball. The initial pattern we were seeing play out in countries hit by Delta with—that dramatic surge followed by a precipitous drop—has seemed to hold true in some places, including India, Iran, Indonesia, but it also has materialized in a number of other countries. In certain instances, the initial drop is being interrupted by this apparent plateau, which we're now seeing signs of here in the U.S. South Africa saw a similar phenomenon with their plateau lasting for nearly a month before then additional declines brought them back to pre Delta levels."
"On the other hand," he continues, "countries like Russia and the UK had case surges back up again after experiencing relatively short-term plateaus. So I'm not sure there was an exact model we can really use to predict what's going to happen. I certainly hope we will see eventual declines like in South Africa or India, but we could also just as easily head in the other direction. And let me just emphasize again, anyone who comes out with modeling that's more than 30 days out from today is basing that on pixie dust….No model could pick up the kind of activity that we're actually witnessing today.
RELATED: The #1 Cause of Abdominal Obesity
These States are in Trouble Right Now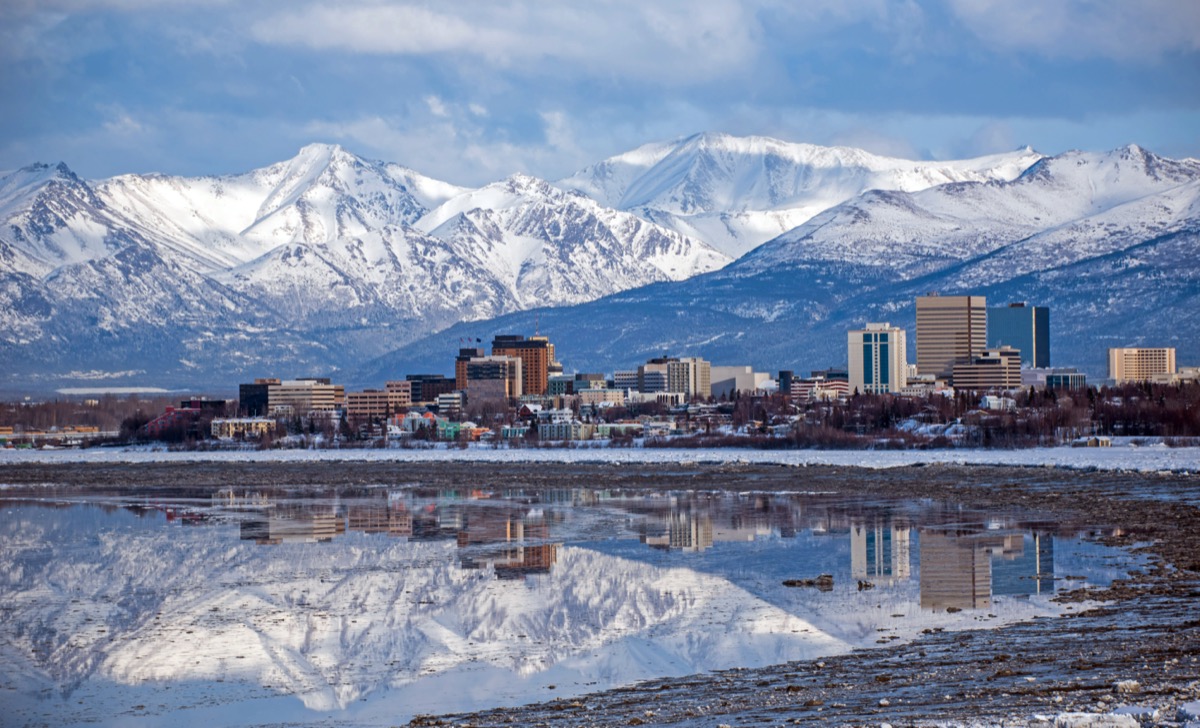 "The overall national rate of cases in this country is about 22 per a hundred thousand population. If you look at what's happened over the past two weeks, there's been an 8% decrease in cases. However, if you look at the last seven days, that's almost been a zero decrease. It appears to be clearly plateauing—Alaska, which is an 82 cases per a hundred thousand, almost four times higher than the national average has seen a 30% reduction in cases over these past two weeks. But now we're seeing something emerge in the four corners area we had not seen before. Arizona is at 45 cases per a hundred thousand, twice the national average, and that is a 50% increase over the past two weeks. New Mexico is at 45 cases per a hundred thousand, a 38% increase in the last two weeks. Colorado is at 51 cases per a hundred thousand, a 23% increase in cases. And in fact, in a state where the Governor just earlier this week declared that hospitals could defer all elective surgeries because of the strain that was starting to be experienced by Colorado hospitals. And the last of the four corners area states Utah is also at a rate of 45 cases per a hundred thousand has seen a 13% increase in the last two weeks.
We know that we're seeing right now an ever increasing number of cases in the Navajo nation, a group that has over a 70% vaccination rate. We don't know how much of this in the four corners areas is being accounted for by that. It surely appears to be more. Let me take another area. One that is obviously near and dear to my heart, the Upper Midwest. If you look at what had been happening in our area, we have this initial surge that seemed to have peaked in late September, early October, started to come down and now that's changing North Dakota, which is at 65 cases per a hundred thousand, almost three times the rate of the national average, the number of new cases is flat. It's not decreasing anymore. Even at that high level, Minnesota is at 43 cases, per hundred thousand. We're flat. Michigan's at 43 cases, per hundred thousand. It's flat. Wisconsin's at 38 cases per hundred thousand with only a 2% decrease in the last two weeks. And finally, Nebraska is also at 35 per a hundred thousand with a 17% increase the past two weeks. What's happening here? This is bucking the national trend. We don't know. So I have to say, we seem to have found ourselves in a holding pattern and the overall us trajectory will depend on what plays out in some of these pockets of smolder and activity that are scattered around a number of different regions of the country."
RELATED: People With Delta Usually Feel This at the Start
Dr. Osterholm Said a Lot More People Need to Be Vaccinated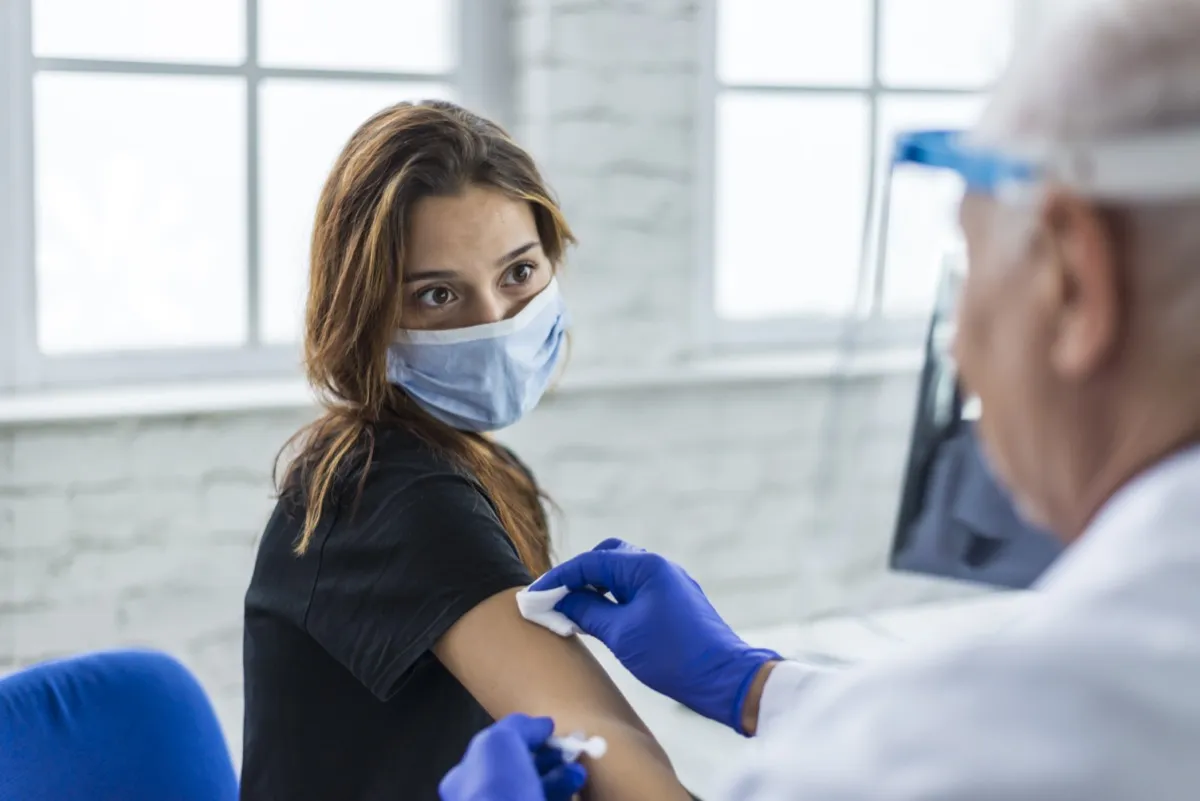 "Hopefully we've done everything to be prepared to respond to it. And despite news covering the announcement of approval for vaccines in children or mandates in certain workplaces, we still have a lot of progress to make in this area. An average of less than 1.3 million doses of vaccine are being administered each day in this country. And nearly two thirds of these are booster doses. In addition, there are still 14 states that haven't fully vaccinated, more than half of their population. Even the states with the highest rates such as Vermont, Rhode Island, Connecticut, Maine, and Massachusetts, each of which have fully vaccinated is 70 to 71% of their populations remain below the levels of vaccination we're seeing in some of those Western European countries reporting these current surges. So for now I think the cases will serve as an important role as a bellwether. Eventually we could reach a point where the inevitable wave of hospitalizations and deaths, the trail behind cases becomes much less pronounced, but I think case counts will continue to be meaningful for the foreseeable future in most places." So get vaccinated, and to protect your life and the lives of others, don't visit any of these 35 Places You're Most Likely to Catch COVID.
The post Virus Expert Just Issued This "Bad Omen" Warning appeared first on Eat This Not That.
Eat This Not That