The much-feared "winter surge" of coronavirus is already here in much of America. "The two months of declining activity we saw after Delta's peak in mid-September, which took us from around 170,000 cases a day to 70,000 cases a day, are now in our rear view mirror," said virus expert Michael Osterholm on his podcast. " Now we're seeing this really abrupt U-turn with daily cases up to nearly 86,000 cases a day, which is 18% higher than it was two weeks ago. Hospitalizations, which sit at around 47,000, have also started creeping back up over the past few days. As a result, we'll likely see daily deaths start to follow suit, not the greatest news for a country that is still reported [to have] an average of 1,100 deaths a day from this virus." Even worse: "A total of 33 states reported growing cases over the past two weeks, 14 of those states saw cases increase by 40% or more," said Osterholm. Read on to discover 19 states that are in the biggest trouble right now, some worse than last year—and to ensure your health and the health of others, don't miss these Sure Signs You've Already Had COVID.
Minnesota is in a Very "Dangerous Situation"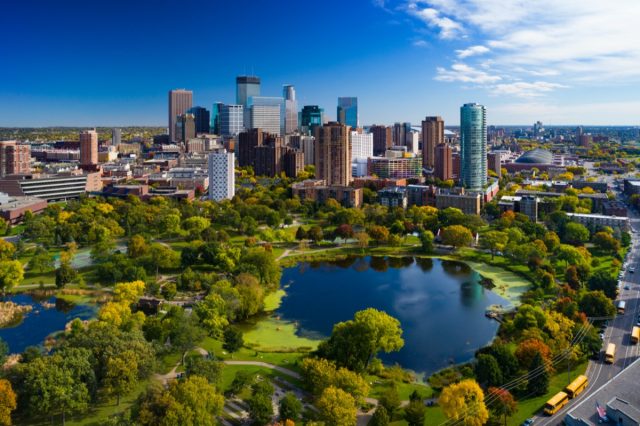 "Cases have risen 84% over the past two weeks," said Osterholm. "COVID hospitalizations have taken a sharp turn upward, a trend that health officials say could have been avoided if more people had been vaccinated. Staff shortages are contributing to a shortage of available hospital beds, too," reports MPR News. "Patients coming in with non-COVID health issues — like strokes or heart attacks — are waiting hours and sometimes days in the ER while doctors scramble to find space for them at hospitals that can give them higher levels of care. Those delays are creating a dangerous situation for patients."
Michigan is the "Worst Hotspot in the Nation"
"Michigan has reported a 68% increase," said Osterholm. "According to the latest report from The Centers for Disease Control and Prevention, Michigan is the worst COVID hotspot in the nation," reports Up North Live. "The Michigan Department of Health and Human Services said COVID patients in hospitals rose by nearly 50% in the past month with more than 3,000 COVID patients, nearly a fifth of which are in ICU beds, across the state."
RELATED: I'm a Doctor and Urge You Read This Now
Illinois: "We are in a Surge"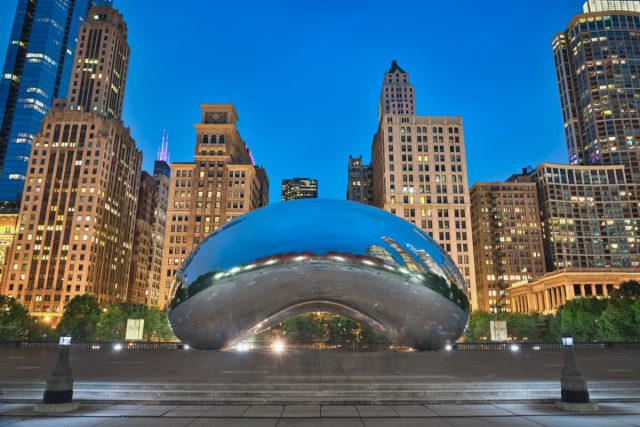 "Illinois, which was up 58%," said Osterholm. "Illinois' latest coronavirus surge took another step up Thursday as public health officials reported 5,644 new cases, the most logged in a single day since the first week of September. The Illinois Department of Public Health also reported 30 more deaths, the worst one-day toll in two weeks, while the 1,669 hospitalized COVID-19 patients marked the highest total in a month," reports the Chicago Sun-Times. "The numbers are not good," Chicago Public Health Commissioner Dr. Allison Arwady said. "We are in a surge."
Wisconsin Just Set a Record for Hospitalizations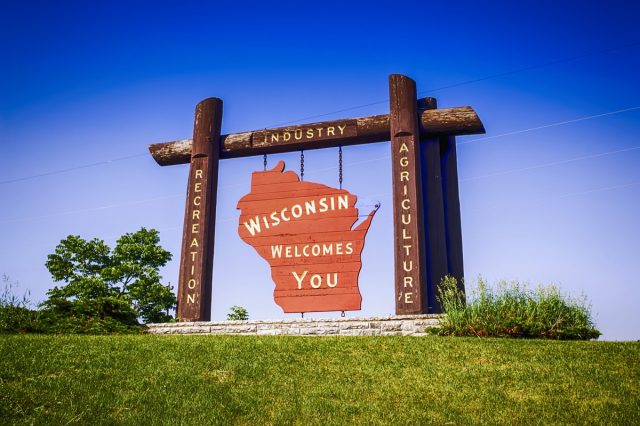 "There are now more than 1,200 COVID-19 patients hospitalized in Wisconsin," says WISN. "That's a record for 2021, and it's leading to a critical shortage of intensive care beds again in the state. One hospital system is now asking the feds for help." "My feeling is that we're far worse than we were last year," said Julie Chikowski, vice president of operations for Thedacare hospitals.
RELATED: This Cuts Your COVID Risk in Half, New Study Shows
Indiana Just Broke a New Record for Cases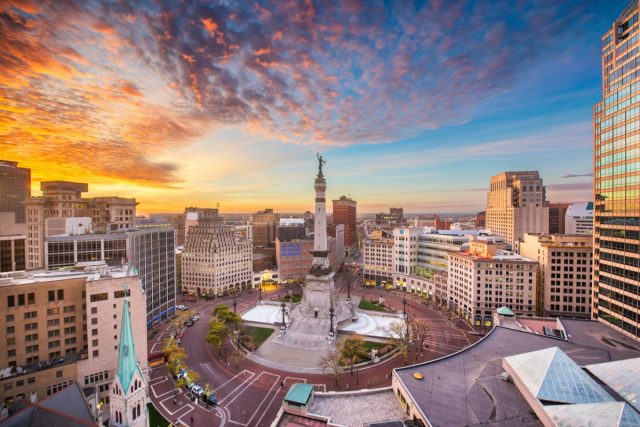 "Indiana has once more broken the 3,000 new COVID-19 case ceiling," reports the IndyStar. "After a late summer spike due to the more infectious delta variant, the state's seven-day new COVID case average began to fall, according to the state's COVID-19 dashboard. Since the beginning of this month, however, new cases have been on the rise again, a trend seen in many other states….Several experts have expressed concern that COVID-19 cases could rise again this winter. Last November saw a surge that filled hospitals beyond capacity and peaked at a seven-day average of nearly 6,900."
North Dakota is Seeing Deaths Climb
"North Dakota health officials reported seven more COVID-19 deaths on Thursday, raising November's total to 48 and making it the eighth-deadliest month of the coronavirus pandemic," reports the Bismarck Tribune. "Nearly half of November's deaths have been reported in just the past three days. Modeling by the federal Centers for Disease Control and Prevention indicates virus-related deaths in the state will climb in the next two weeks before tailing off toward the end of the year."
RELATED: The Best Supplements for Living Longer, Say Experts
Nebraska Has a 29% Increase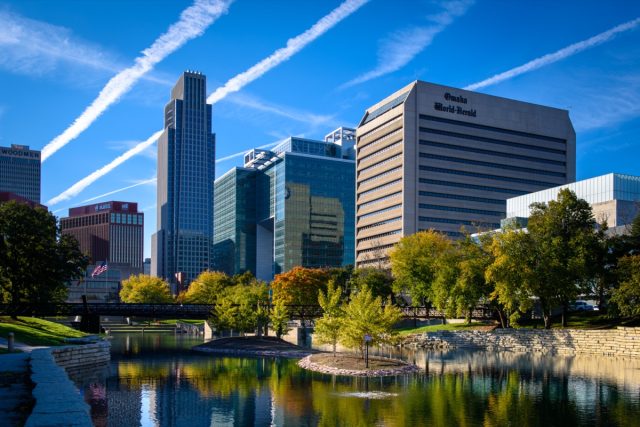 "Nebraska has a 29% increase—in each of these Midwestern states, the current case rates sit above the national average of 26 cases per a hundred thousand," said Osterholm. "In fact, per capita cases in Michigan, Minnesota, North Dakota and Wisconsin are more than double the national average."
Colorado Cases are at "Highest Level"
"There's the four corners area of the country where activity has continued to remain high," said Osterholm. "Colorado has reported a dip over the past few days, but cases in the state are still at the highest level since the surge last winter." "Colorado's weekend decline in COVID-19 hospitalizations didn't last, with nearly 100 more people hospitalized on Wednesday than Monday. The continued growth in hospitalizations pointed to more loss ahead, even as Colorado crossed 9,000 COVID-19 deaths on Wednesday. Deaths have climbed steadily in recent weeks, with more than 200 reported in the first week of November — the most since the week ending Jan. 3," reports the Denver Post. "I wish I had better news to report on the hospitalization front," Scott Bookman, the state's COVID-19 incident commander, said, adding that 1,526 people were receiving hospital care for the virus, the most since December 11th.
RELATED: This Major Chain Just Announced it Was Closing 900 Stores
In Arizona, "Hospitalizations Keep Climbing"
"Arizona public health officials on Thursday reported more than 4,000 new COVID-19 cases for the second time this month, while the number of hospitalizations for the virus keeps climbing," reports KTAR. "With 4,184 cases and 56 deaths added to the Arizona Department of Health Services' COVID-19 dashboard, the state's documented totals for the pandemic increased to 1,228,076 infections and 21,808 fatalities."
Utah's Majority Leader Assumed He Could Not Get COVID—and Did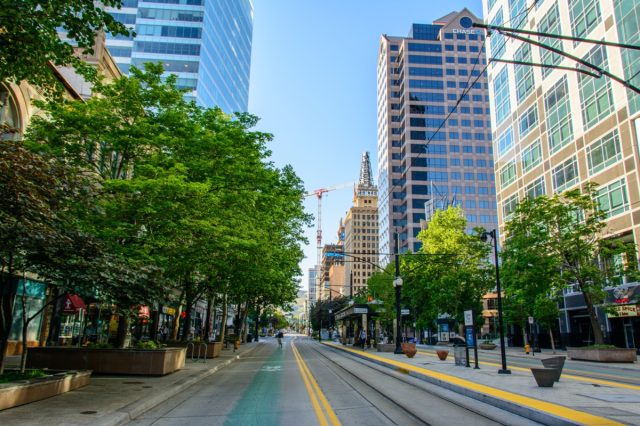 "Arizona and Utah, which are also experiencing their most activities since last winter, continue to report gradual case increases," said Dr. Osterholm. "Utah House Majority Leader Mike Schultz, R-Hooper, tested positive for COVID-19 after becoming symptomatic on Tuesday night, causing him to miss interim meetings on Wednesday," reports the Salt Lake Tribune. "I've been exposed and tried multiple times to get COVID. My wife had it a year ago, and I tried to get it from her so I could get it over with before last year's session," Schultz said. "I just assumed I was one of those people who couldn't get it."
RELATED: Secrets to "Reverse Aging," Say Experts
New Mexico Has More Than Double the National Average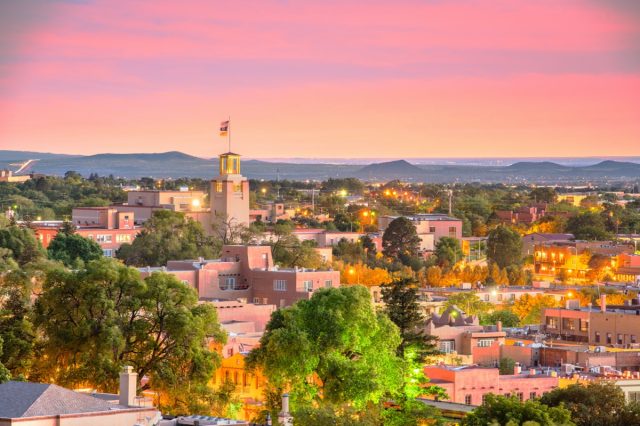 "In New Mexico, per capita cases are more than double the national average, which still saw cases grow by 45% over the past two weeks," said Osterholm. "COVID-19 cases in New Mexico are 'trending in a worrisome direction,' health officials said this week, as they called on residents to get vaccinated amid the surge," reports ABC News. "New Mexico reported 1,530 new cases and 539 hospitalizations Wednesday, rivaling numbers last seen in December and January, during the state's last COVID-19 wave." "Things are not going well in our hospitals," Dr. David Scrase, acting cabinet secretary of the New Mexico Department of Health, said during a COVID-19 briefing Wednesday.
New Hampshire Has Seen Cases "Explode," Increasing 123%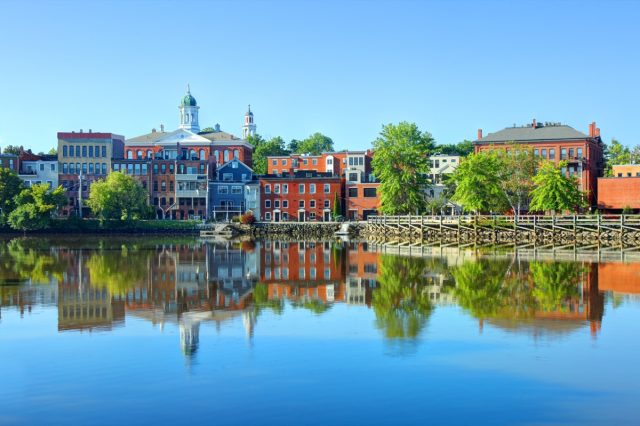 "In the Northeastern region of the country, states like New Hampshire and Vermont have seen cases explode in recent weeks with per capita cases now more than twice the national average," said Dr. Osterholm. "New Hampshire Gov. Chris Sununu and health officials are sounding the alarm about another potential wave of COVID-19 as cases hit a new record high," reports WMUR. "Over the past year, New Hampshire has experienced notable spikes and dips in COVID-19 cases."
RELATED: Losing This Kind of Fat is Most Important, Say Studies
Vermont is Up 73% Despite High Vaccinations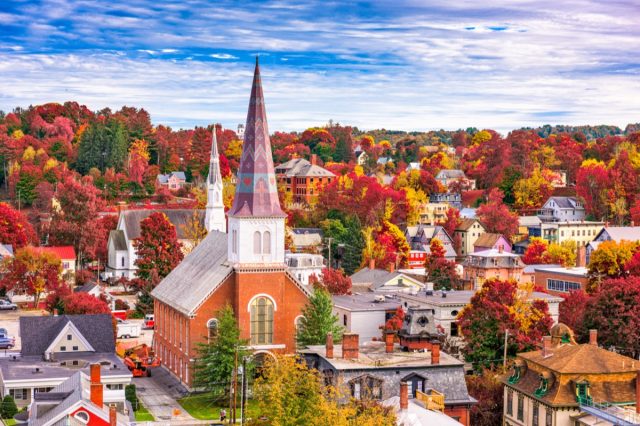 "Vermont is up 73%. And remember, these are two of the most vaccinated states in the country," said Osterholm. "Vermont and Rhode Island report 72% of residents 12 and older have been fully vaccinated by Johnson & Johnson's single-dose vaccine or the two-dose series made by Pfizer-BioNTech and Moderna, according to The New York Times vaccine tracker. Factor in children 5 and older, and Vermont's fully vaccinated rate rises to 74%, or more than 438,000 people, according to the most recent data from the Department of Health. Meanwhile, new cases in the last 14 days in Vermont are up 82%, according to the Times. The next highest increase is in Connecticut, which reports a rise of 76% in the last 14 days," reports News 10.
RELATED: Over 60? Don't Say These Things to Your Doctor
These 6 Other States are Beginning to "Light Up"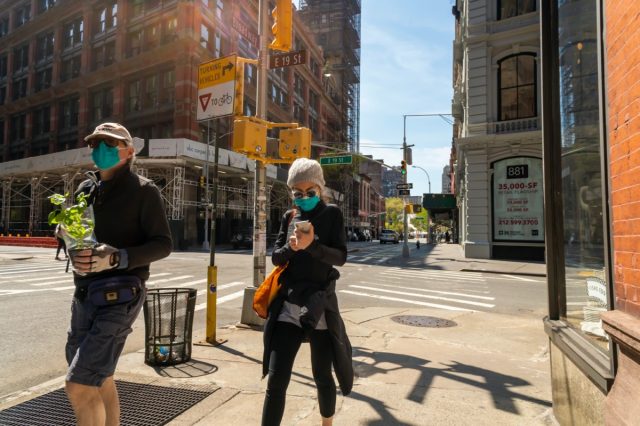 "Other states in the Northeast, including Maine, Rhode Island, Delaware, New York, Massachusetts, and New Jersey are all also beginning to light up," said Osterholm. No matter where you live, follow the public health fundamentals and help end this pandemic, no matter where you live—get vaccinated ASAP; if you live in an area with low vaccination rates, wear an N95 face mask, don't travel, social distance, avoid large crowds, don't go indoors with people you're not sheltering with (especially in bars), practice good hand hygiene, and to protect your life and the lives of others, don't visit any of these 35 Places You're Most Likely to Catch COVID.
The post Virus Expert Warns These 19 States Will Have Next Surge appeared first on Eat This Not That.
Eat This Not That