How competitive is the pizza segment of the restaurant industry? Very. According to a recent survey from Statista, the total number of pizza restaurants in the U.S. reached an all-time high in 2020, topping 78 thousand units. That's one crowded market.
For biggest chains like Domino's, Pizza Hut, Little Caesars, and Papa Johns, business is booming. Delivery and takeout pizza were just about everyone's go-to comfort food during the pandemic, and sales growth has continued to hold well into 2022. Papa Johns, for example, recently posted revenue increases of over 11%, earning it the coveted status of a "long-term" growth stock, per the NASDAQ.
But for the other guys—smaller chains and independent restaurants—sailing hasn't been as smooth. Of the $46 billion in pizza sales generated in 2020, major chains claimed more than half, according to Statista. Regional franchises and mom-and-pops have to scrap it out for the leftovers.
The going has been particularly tough for smaller chains. While it's true that large pizza chains generally flourished during the pandemic, for many smaller operations, sales actually decreased, according to Statista. Here's a look at four chains that are struggling with sales and falling out of favor with customers.
For more fast-food news, check out 4 Major Burger Chains Falling Out of Favor With Customers.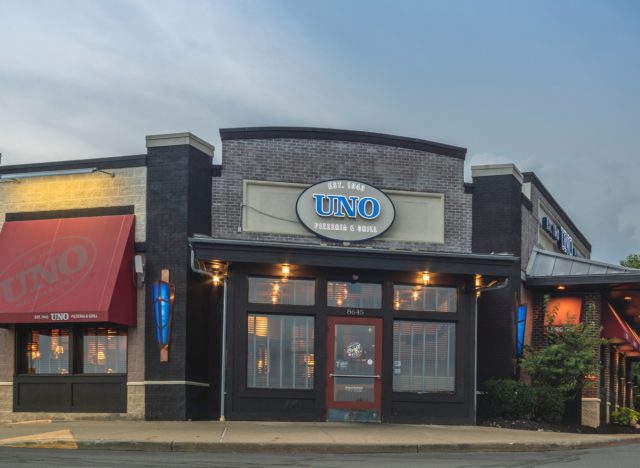 Business at the Chicago-based chain decreased steadily between 2018 and 2020, reaching a crisis point during the pandemic: sales plummeted by 28.5% and the store count hit a low of 86 restaurants. Currently, Uno is plotting a comeback, with plans to transform its footprint with a new, streamlined restaurant that will focus more closely on pizza, as opposed to other creations like burgers and wings, which started taking over the menu. They're also hoping to cut down the prep time for their famous deep-dish pizza, which currently takes about 45 minutes to make.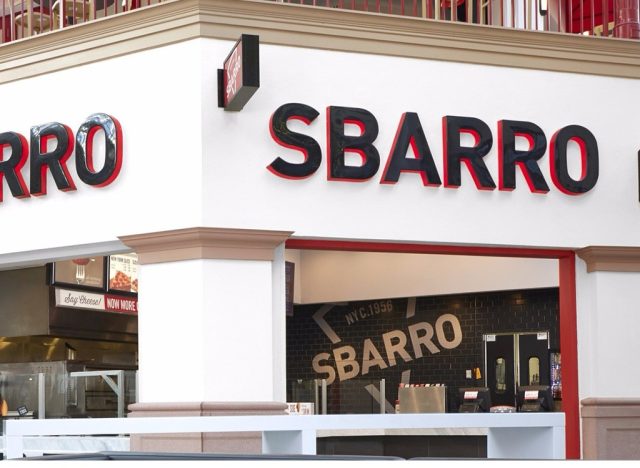 Sbarro's declining sales predate the pandemic by a long shot. Revenue at the food-court chain dipped by more than 10% in both 2015 and 2016. And after a modest recovery in 2017 and 2018, the chain lost its footing again in 2019 and 2020, with sales decreasing over 18% during the pandemic. One of the causes of Sbarro's loss of business in the past few years—besides the declining popularity of malls—may be the quality of its product. Customers just aren't as thrilled as they once were with pre-made, heat-lamp-warmed pizza.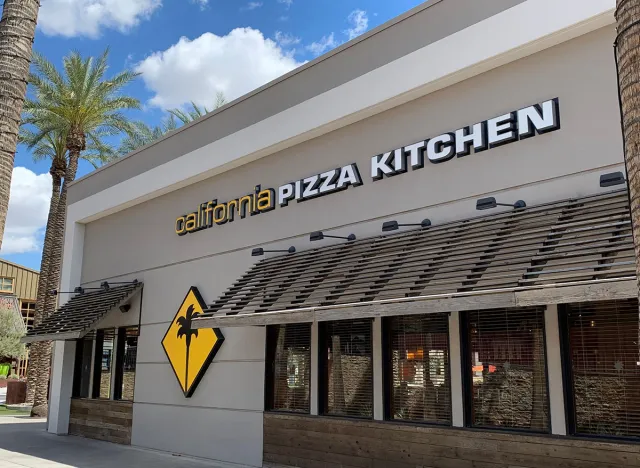 The California-based chain struggled mightily during the pandemic: plans for expanded franchising were scuttled as the chain was driven into bankruptcy by sales losses of 35%. From a high of 300 restaurants in 2018, CPK's footprint is currently down to fewer than 200 units, with only 150 in the U.S. The pizza chain emerged from bankruptcy in late 2020, but, not long after, began searching for a buyer. As of last July, the company's debts totaled $177 million.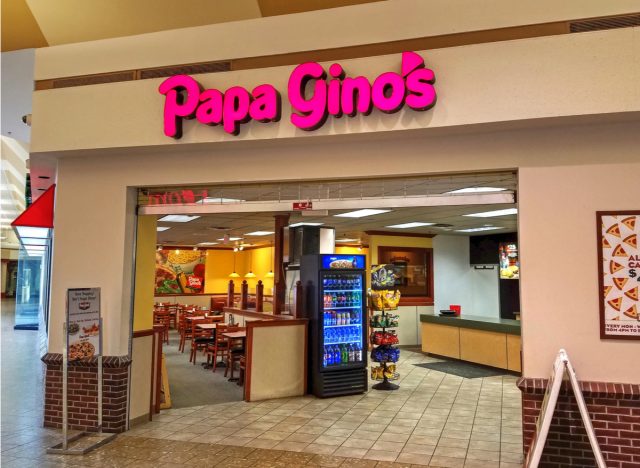 After going bankrupt in 2018 (and, in a single weekend, closing more than 90 locations and laying off 1,100 employees), Papa Gino's was acquired by a private equity firm Wynnchurch Capital in 2019. In the time since, the parent company seems to have gone on a closing spree, with Papa Gino's 2019 restaurant count of 141 stores being further whittled down to 81. Declining sales at Papa Gino's may be related to product quality. A food critic for The Boston Globe panned just about the entire Papa Gino's menu in a 2018 review.
The post 4 Major Pizza Chains Falling Out of Favor With Customers appeared first on Eat This Not That.
Eat This Not That