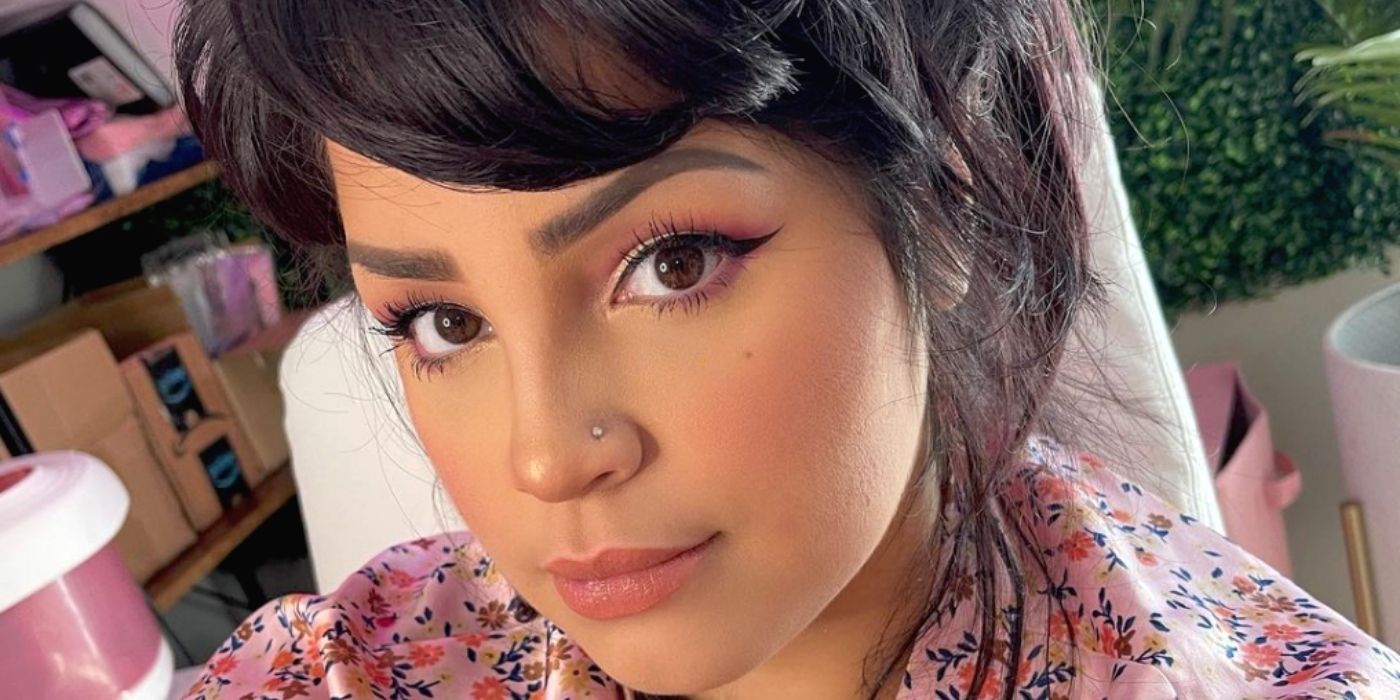 Tiffany Franco from 90 Day Fiancé flaunts her full-body transformation on social media ten months after her weight loss surgery. Viewers may remember the 30-year-old reality star from her appearance on 90 Day Fiancé: The Other Way season 1 with her South African husband Ronald Smith. But in the last few months, Tiffany hasn't only been in the news for her relationship but her weight loss journey. In 2021, she was inspired by Angela Deem's weight loss results, which led her to opt for a gastric sleeve surgery that helped her lose 70% of her belly fat.
Within months, Tiffany lost 70 pounds and proudly showed off her new figure on social media. While interacting with some 90 Day Fiancéviewers, she revealed her plan to drop almost 100 pounds in total. Tiffany has also been considering undergoing several other plastic surgeries after losing weight. She plans on opting for a breast reduction surgery like Angela and a Tummy Tuck 360, which will help her tighten her abdominal muscles. Tiffany's perfect weight loss look also involves an arm lift and thigh lift.
Before going for any plastic surgeries, Tiffany has another update for 90 Day Fiancéviewersregarding her weight loss journey. She shared a full-body picture of herself in her latest Instagram post, highlighting her dramatic transformation. The photo shows Tiffany wearing a skin-tight shimmer crop, black jeans, and a beautiful necklace. She looks more confident and happier than ever before. Tiffany completes the look with dark nail polish and beautiful makeup.
90 Day Fiancéviewers have applauded Tiffany's newfound fashion sense, confidence, and great weight loss achievement. One follower wrote, "U look stunning Tiffany. It ONLY gets better from here!!! My beautiful friend." Another one chimed in, "ugh queen kill me." Someone else noticed how much Tiffany has been glowing and commented, "Tiff you look so incredibly beautiful, your radiant. You glow." Some of Tiffany's90 Day Fiancé co-stars also shared their love. While Deavan Clegg wrote, "You look amazing," Yara Zaya commented, "Gorgeous." One follower even made Tiffany blush by calling her Mrs. Smith.
It is great to see that Tiffany feels happy about her weight loss and is confidently sharing makeover photos on social media. As some may remember, Tiffany used to share close-up shots of her face, but now she's proudly posting full-body pictures. It's clearTiffany feels a lot more confident about herself, and everyone seems happy for her. Some viewers are speculating that she may feature on 90 Day: The Single Life after her dramatic makeover. However, the latest rumors suggest Tiffany has patched things up with her 90 Day Fiancé co-star and husband, Ronald, making an appearance on The Single Life less likely.