As we quickly approach winter, health officials are warning it will be a difficult season due to three viruses spreading at the same time and an uptick in cases. COVID-19, influenza and RSV are all striking at once and experts urge people to stay safe. Dr. Linda Yancey, Infectious Disease Specialist, Memorial Hermann Health System in Houston warns, "We have two deadly viruses circulating this winter: flu and COVID. We have safe, effective vaccines for both. Get your flu shot and get your bivalent booster."
While there are vaccines for the flu and COVID there's not one yet for RSV, but that could change. David M. Souleles, MPH, Director of COVID-19 Response at the University of California, Irvine tells us, "In 1967, a clinical trial to test the efficacy of the RSV vaccine was given to children and the results were frequent hospitalizations and two deaths. The ramifications of this clinical trial halted research in developing an effective and safe RSV vaccine for decades. Now, with greater protections and standards on clinical trials researchers are getting closer to creating a RSV vaccine."
There's a lot of concern this winter as hospitalization rates are already increasing. NBC reports, "Nationally, 76% of pediatric hospital beds are occupied, according to an NBC News analysis of HHS data. Twenty states are at 80% capacity or higher." During a recent media briefing, Dr. José Romero, director of the CDC's National Center for Immunization and Respiratory Diseases said, "We suspect that many children are being exposed to some respiratory viruses now for the first time, having avoided these viruses during the height of the pandemic." Eat This, Not That! Health spoke with experts who explain what to know about the winter surge and how to stay safe. As always, please consult your physician for medical advice. Read on—and to ensure your health and the health of others, don't miss these Sure Signs You've Already Had COVID.
Indoor Gatherings Could Lead to an Uptick in Cases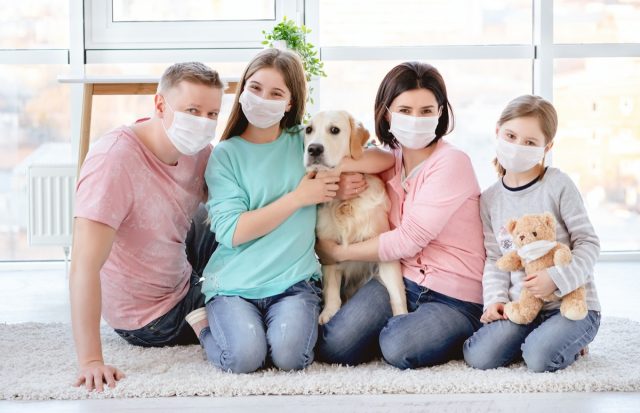 Dr. Souleles explains, "In general, people are gathering more this year than last, and most masking requirements have been lifted, so people are masking less, which creates more opportunities for transmission of the virus. Additionally, compared to last year, less people are testing using traditional PCR tests that are reported to local public health and instead are using home antigen tests, which are a great option, but those results are not reported to public health. As a result, it is widely accepted that current official case counts are an undercount of actual cases in the United States. The BA.4 and BA.5 COVID-19 variants, as well as emerging variants that are beginning to circulate, all appear to transit more readily than prior variants, meaning your risk of infection after an exposure may be higher given that the variants are more transmissible."
The Centers for Disease Control and Prevention recommend the following for indoor gathering.
Get vaccinated and boosted. It's the best way to protect yourself and others.

Get tested

if you have COVID-19 symptoms.

Stay home if you are sick.

Check local conditions

. Your county may have stricter guidance than the state. Take extra precautions when your community levels are high. Use the COVID-19 County Check tool below to check your community level.

Wear a well-fitted mask over your nose and mouth:

When cases are on the rise, and in medium and high community levels

When you might be around unvaccinated people, especially indoors

When around vulnerable people, including people who are older or have medical conditions

Visit

Get the Most Out of Masking

for tips on how to get the most protection from your mask.

When gathering inside,

ventilate well

. Open doors and windows, run HVAC systems, and install high-quality air filters.

Activate CA Notify

and ask your guests to do the same. CA Notify anonymously notifies individuals of a possible exposure."
Influenza and RSV Cases Will Be Worse This Year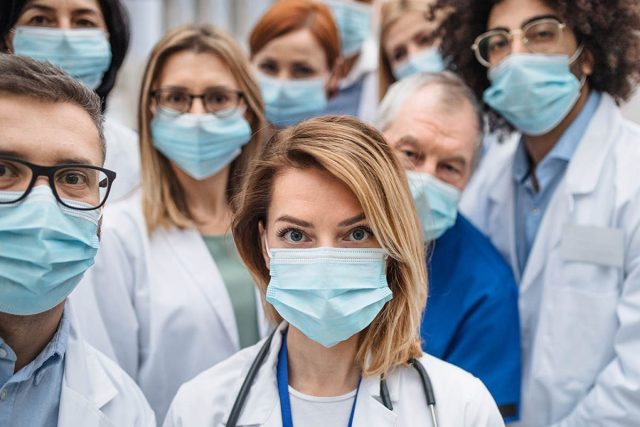 Dr. Sharon Nachman, Chief of the Division of Pediatric Infectious Diseases at Stony Brook Children's Hospital tells us, "Annual exposure to this virus leads to immune protection. But, when you skip a year or two of exposure, just like we had while wearing masks to prevent COVID, your immune system 'forgets' the virus and then when you see it anew, you are sicker with it."
Dr. Souleles says, "The pandemic's impact on our daily lives, like the quarantine and mandated mask-wearing, and very light flu seasons the last two years, means we have had limited exposure recently to the flu, reducing our overall immunity. Additionally, many communities across the country are seeing signs of flu activity much earlier than usual in their communities and we know that countries in the southern hemisphere that are completing their flu seasons now had particularly bad flu seasons this year."
Reminder that the Flu is Deadly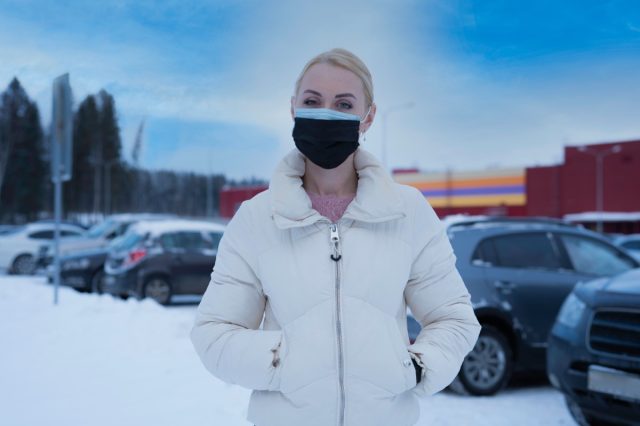 Dr. Souleles explains that the, "Flu has always been a disease to take seriously and can result in thousands of deaths annually in the United States, particularly among older adults and those with underlying health conditions. In the United States, there has been a drop in flu vaccinations over the past two flu seasons especially among higher risk groups, including children and pregnant people.
If this trend continues, the flu virus is likely to spread more readily through the population increasing the chances that those at highest risk for severe outcome may become sick. Often flu activity first increases in children and then spreads to older age groups. As a respiratory virus, the flu can cause severe illness for immunocompromised individuals, chronic issues like asthma, weakened immune system, etc."
Parents Should Be Concerned About RSV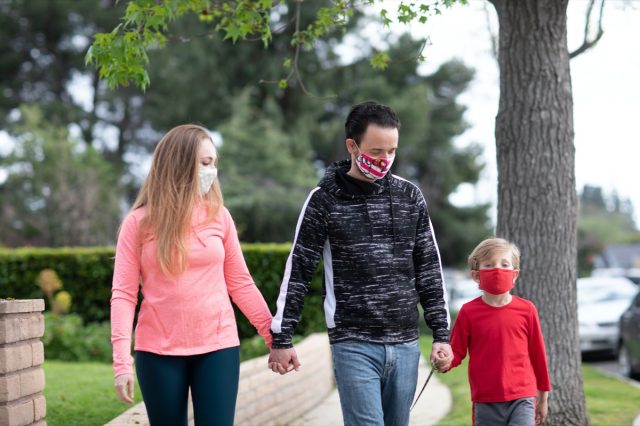 Dr. Souleles says, "Respiratory syncytial virus (RSV) is a common virus that affects the lungs and breathing passages, which symptoms are like the flu. But there is no vaccine to prevent RSV yet so infants and young children who are premature, have chronic lung disease, congenital heart disease, weakened immune systems, and neuromuscular disorder are at a greater risk for severe illness.
RSV is very contagious like the flu because it is a virus that is spread through droplets released into the air or touching a contaminated surface. With people gathering more this year than last we are seeing increased cases due to frequent exposure to infected persons or surfaces."
NBC reports, "It's the first time since the beginning of the Covid pandemic that run-of-the-mill respiratory viruses are again circulating widely. Masks are off. Kids are back in school. People are congregating as they did pre-pandemic. While lockdowns and masking were important to slow the spread of Covid earlier in the pandemic, they had a secondary impact: They also slowed the spread of other respiratory illnesses like the flu and RSV. Young children, as a result, didn't encounter these viruses, leaving them with little to no immunity."
Dr. Souleles says, "The best steps to avoid the RSV, flu and COVID-19 are to wash your hands often, avoid touching your face with unwashed hands, clean and disinfect surfaces, avoid close contact with sick people, cover your coughs and sneezes, and stay home when you're sick. With influenza and SARS-CoV-2 viruses circulating at the same time, vaccination against both is needed to mitigate against overburdening health care systems as well as the threat to the health and safety of the public at large.
Make plans to enjoy the holidays with family and friends but be smart about how you gather and follow public health recommendations to reduce the risk of transmission at your holiday gatherings. Stay in touch with how COVID-19 conditions are in your community as a surge can emerge very quickly, and take appropriate precautions based on the CDC COVID-19 community level where you are. And, take special care to protect those around you who may be at higher risk of severe complications such as older adults and those with underlying health conditions." And to protect your life and the lives of others, don't visit any of these 35 Places You're Most Likely to Catch COVID.
The post 5 Must-Knows About the Winter Surge, According to Infectious Disease Specialists appeared first on Eat This Not That.
Eat This Not That