I'm a Doctor and You Shouldn't Take These Vitamins to "Protect" Against COVID: Zinc, Oleandrin and More
Wouldn't it be great if the solution to preventing COVID was popping a daily vitamin? There's still a lot of misconceptions about COVID-19 out there and while taking supplements can have great benefits, especially if you're deficient in an essential vitamin, chances are they won't shield you from the potentially deadly virus. However, staying healthy and keeping a strong immune system does help battle COVID and vitamins sales have skyrocketed as people turn to them in an effort to avoid getting the disease.
According to the National Institutes of Health Office of Dietary Supplements, "Currently, data are insufficient to support recommendations for or against the use of any vitamin, mineral, herb or other botanical, fatty acid, or other dietary supplement ingredient to prevent or treat COVID-19. And by law, dietary supplements are not allowed to be marketed as a treatment, prevention, or cure for any disease; only drugs can legally make such claims. Nevertheless, sales of dietary supplements marketed for immune health increased after the emergence of COVID-19 because many people hoped that these products might provide some protection from SARS-CoV-2 infection and, for those who develop COVID-19, help reduce disease severity."
Risk factors for COVID include people over 65, anyone with underlying health issues and chronic diseases, but healthy people too can get COVID and experience a serious infection. While it's been encouraged to load up on certain vitamins during pandemic times in an effort to keep a strong immunity, there isn't clear evidence that it keeps anyone from getting COVID, some experts say. "Although vitamins have never been shown to harm patients with COVID, the evidence supporting their use or benefit is trace or weak at best," Thomas Gut, D.O., Associate Chair of Medicine at Staten Island University Hospital tells us. And according to the Mayo Clinic, "Many people take vitamin C, zinc, green tea or echinacea to boost their immune systems. But these supplements are unlikely to prevent you from getting sick." Read on—and to ensure your health and the health of others, don't miss these Sure Signs You've Already Had COVID.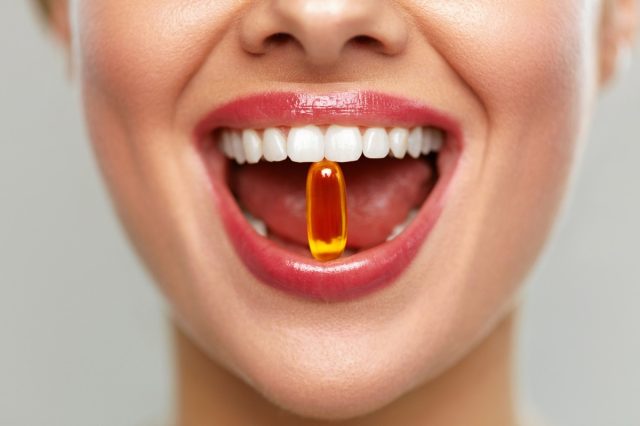 Dr. Ali Jamehdor, DO Medical Director, Emergency Department at Dignity Health St. Mary's Medical Center explains, "There have not been any studies that can prove vitamins can help prevent/cure COVID. Vitamins like vitamin C have been shown to help improve immunity and in theory to prevent infections like the cold and flu… but there is no direct link. Similarly with zinc and vitamin D. You need to be careful and take such supplements cautiously. Almost anything you take can have side effects. If your zinc or vitamin D levels are low… sure you can supplement these. But just taking them without consulting your doctor can lead to abdominal pain, gastritis, improper absorption of other vitamins and other issues."
Brad Hutton, M.P.H.Public Health Consultant; Infectious Disease Epidemiologist with Hutton Health Consulting states, "While it would be exciting if vitamin supplements were shown to help prevent COVID-19, there is no evidence to show this is the case. Two recent studies examined vitamin D supplementation in the United Kingdom and Norway and failed to show a protective effect, although the studies were confounded by the rollout of COVID-19 vaccination efforts. Vitamin C and zinc have not been well studied for the prevention of COVID-19, but one small study in 2021 was ended early when it did not find that they shortened the recovery time when taken soon after COVID-19 infection."
Dr. Mark Fischer, Regional Medical Director at International SOS says, "There are certain minerals and vitamins that your immune system needs to function well including vitamin C, D and zinc. However, according to the National Institutes of Health, there isn't sufficient research to indicate dietary supplements can prevent COVID-19 or lessen the severity of symptoms. It is recommended to stay up to date with the COVID-19 vaccination and booster when eligible to help prevent COVID."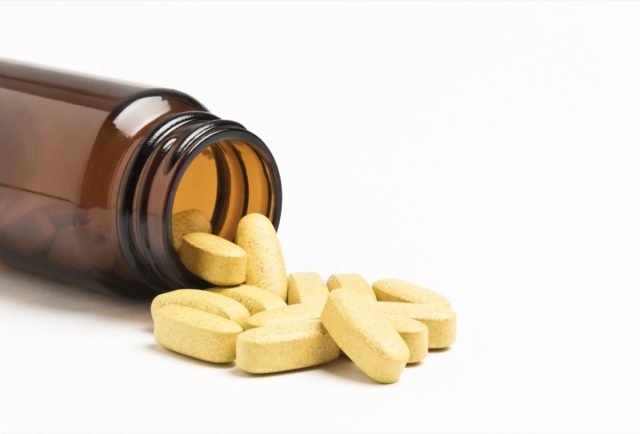 While studies haven't proven that vitamins can prevent you from getting COVID, some experts say zinc can help relieve symptoms.
"People need to be doing things like regular and healthy eating, regular and healthy exercise, and regular and healthy stress management," said Dr. Ian Tullberg, medical director of UCHealth Urgent Care locations throughout Colorado in an article about supplements and COVID. "If we're healthy, our bodies are better adapted to handle microbial insults than if we're overweight and overly stressed." He added, "There's some evidence in the medical literature that zinc has been helpful in terms of not curing a viral infection, obviously, but in helping with some of the symptoms of common cold viruses," Tullberg said. "One of them is a coronavirus…Researchers don't know if zinc lozenges and pills can help healthy people avoid a COVID-19 infection. "There isn't anything showing there's any kind of prophylaxis from taking it," Tullberg said. "But is it going to hurt you? No, so if you want to take it, please do.''
Theodore Strange, MD Chair of Medicine at Staten Island University Hospital says, "There's no hard evidence, but vitamin therapies like vitamin C, D and zinc have been linked to improved responses to those who may have had COVID and in helping with prevention by possibly improving immunity as being " immune boosters" for some patients. They can't hurt to take. It appears that the new variants of COVID are less virulent despite being more infectious meaning more easily to spread and re-infect those previously who had or even were vaccinated.
The big concern is the spike of three viral illnesses that are appearing in the community together each with their own issues affecting those at risk. That is influenza, the new COVID variants and RSV. Each by themselves are very infectious and will cause hospitalizations for supportive management with fluids, oxygen and treatments of other conditions that may be affected by the viruses. Immunity to COVID seems to be highest in those previously infected and with those who have received full vaccination series. Having the disease previous and vaccinations markedly decreases future morbidity and mortality if one were to get it again."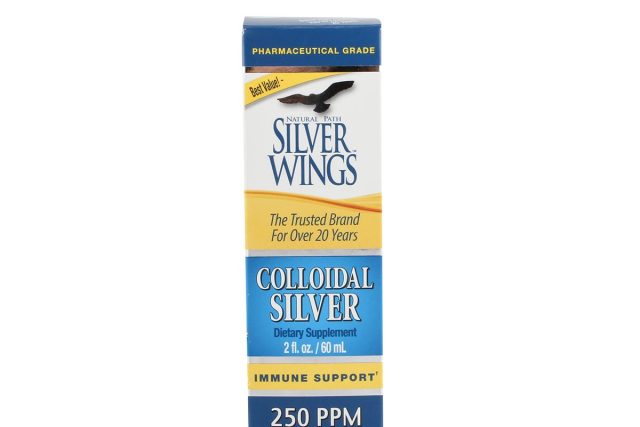 Everyone wants a cure for COVID leading some to try dubious methods like colloidal silver, which can actually be harmful. Mayo Clinic says, "Manufacturers of colloidal silver products often say that their products are cure-alls. Some claim these products can improve your immune system and fight bacteria and viruses. And they say these products can treat cancer, HIV/AIDS, COVID-19, shingles, herpes, acne, eye diseases and prostatitis. But little research has been done to study these health claims. In fact, the U.S. Food and Drug Administration has acted against some manufacturers of colloidal silver products for making unproven health claims."
The U.S. Department of Health and Services says, "Colloidal silver consists of tiny silver particles in a liquid that is sometimes promoted on the Internet as a dietary supplement. However, evidence supporting health-related claims is lacking. In fact, colloidal silver can be dangerous to your health. Colloidal silver can cause serious side effects.
–The most common [side effect] is argyria, a bluish-gray discoloration of the skin, which is usually permanent.
–Colloidal silver can also cause poor absorption of some drugs, such as certain antibiotics and thyroxine (used to treat thyroid deficiency).
–The FDA also warned in 1999 that colloidal silver isn't safe or effective for treating any disease or condition.
–The FDA and the Federal Trade Commission have taken action against a number of companies for making misleading claims about colloidal silver products."
Oleandrin is an extract from the oleander plant, which is known to be dangerous and potentially fatal and made headlines about how it could kill COVID when Mike Lindell, the chief executive of My Pillow was promoting it as a COVID-19 cure. Although Lindell has no medical background and has a financial stake in the company that makes the compound, he said it's safe to take and "it's the miracle of all time," in a CNN interview.
Experts refute those statements and warn against taking oleandrin. Mayo Clinic says, "Oleandrin, an extract from the toxic oleander plant, is poisonous and shouldn't be taken as a supplement or home remedy." Cassandra Leah Quave, a medical ethnobotanist at Emory University told the New York Times, "Don't mess with this plant."
Staying Healthy is Key to Fighting COVID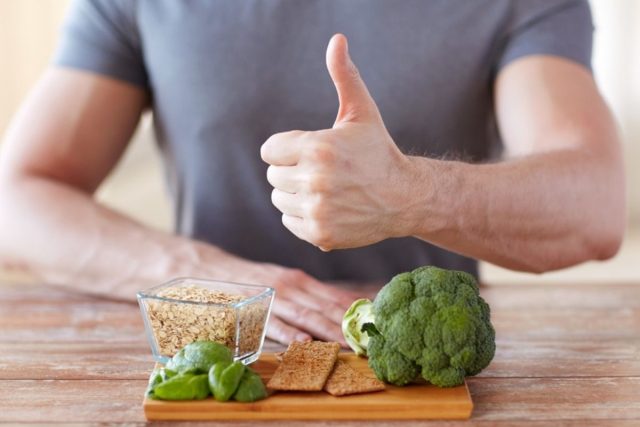 There's no question that staying healthy, making positive lifestyle choices and taking care of yourself can help fight off sickness. In addition to vaccination, receiving a booster shot, masking up, and washing hands regularly and thoroughly Dr. Sunjya Schweig, MD, Founder and President of the California Center for Functional Medicine says the following can help make a difference healthwise.
"Eating a whole foods diet rich in nutrient dense proteins, with as many different vegetables as possible

Lowering or avoiding sugar and alcohol can help to lower the risk of inflammation in the body and optimize immune function

Getting adequate sleep and adopting healthy exercise patterns can also help modulate inflammation and immune function

Adequate hydration is also important for optimal function and recovery from illness. Aim to drink at least ½ your body weight ounces of water daily. For example, if you weigh 150 lbs, aim for 75 ounces of water per day and more if you sweat while exercising or drink alcohol or caffeine, which can act as diuretics.
From a dietary supplement point of view, there are many supplements that can help modulate a variety of inflammatory pathways such as NRF2 and NF Kappa B, such as:
Vitamin C

Vitamin D (goal blood level around 50-60)

Vitamin A (cod liver oil is a good source of Vit D and Vit A)

Glutathione and its precursor NAC and or sulforaphane

Alpha Lipoic Acid

Curcurmin (turmeric)

Zinc

Quercetin

Magnesium

Melatonin
Note that many of these can be obtained through dietary intake." And to protect your life and the lives of others, don't visit any of these 35 Places You're Most Likely to Catch COVID.
The post I'm a Doctor and You Shouldn't Take These Vitamins to "Protect" Against COVID: Zinc, Oleandrin and More appeared first on Eat This Not That.
Eat This Not That