Legendary steakhouse chain Texas Roadhouse recently caught flack for giving a customer what looked like—and turned out to be—boxed mac and cheese. And it's not the only restaurant that serves the simple stuff. While the boxed stuff certainly has its place, a restaurant is not it—especially for over $4 a half cup!
Sure everyone loves a good boxed mac 'n' cheese for the ultimate convenience when the craving hits, but nothing beats the real thing. Building flavor, mixing ingredients, picking your favorite cheeses and spices, and deciding if you want breadcrumbs or not are all parts of a lovely mac and cheese-making experience. But it takes forever.
While making it from scratch is worth it in the end, if you don't have the whole day and need some of that cheesy mac and cheese right now, here are six chains that make their macaroni and cheese the right way, with real cheese and noodles, no powders in sight. No, they're not technically homemade, but it's the next best thing.
RELATED: 8 Fast-Food Chains That Use Pure Ground Beef for Their Burgers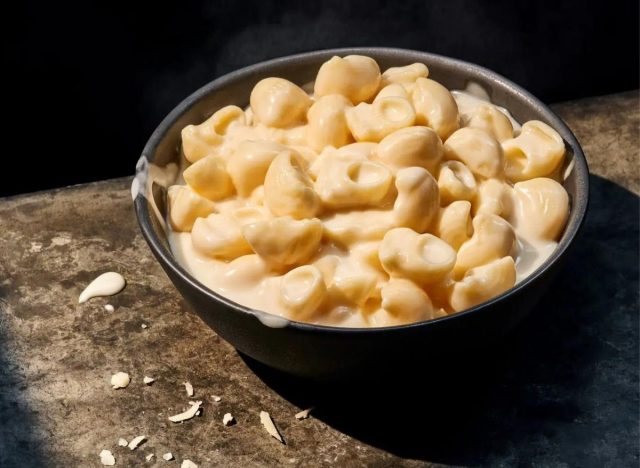 Panera got in a bit of hot water last year via TikTok when a video of how their mac and cheese was prepared in the restaurant received over 1.2 million likes.
The Panera mac and cheese comes to the location frozen in vacuum-sealed plastic bags and is reheated via a process called re-thermalization, which is a fancy way of saying they put the bag in hot water.
However, despite reactions that ranged from disgust to "what did you think was happening back there," Panera's famously creamy mac and cheese contains real cheese, milk, eggs, and pasta, according to its website. So, while the preparation might not be as on-site as you'd like, somebody is making that mac and cheese from scratch, they're just freezing it afterward.
RELATED: I Tried Panera's New Toasted Baguette Sandwiches & There's Only One I'd Get Again
The Cheesecake Factory's Mac and Cheese Balls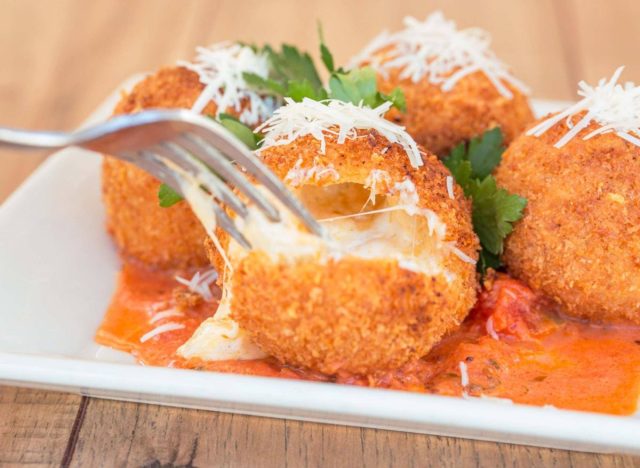 The Cheesecake Factory differentiates itself from other chain restaurants by making every single menu item from scratch. There are well over 250 items on a Cheesecake Factory menu, and that mindset extends to the mac and cheese as well.
The chain's famous mac and cheese balls appetizer has creamy, homemade mac and cheese coated in breadcrumbs and fried to golden perfection. While the real recipe is kept under lock and key, there are some great copycats out there trying to replicate that cheesy goodness. But why bother? Just go down the street!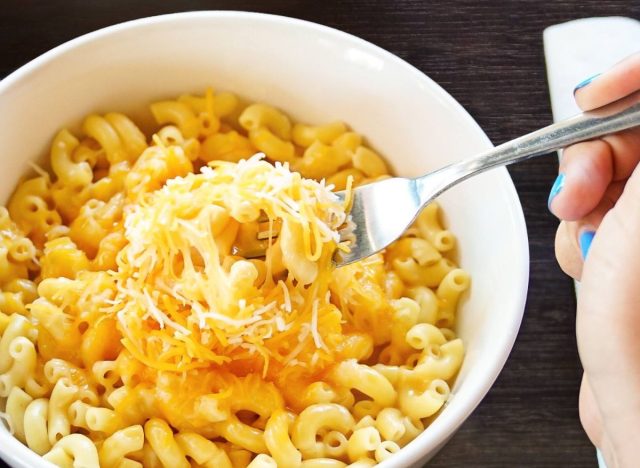 Noodles and Company prides itself on having the best mac and cheese in the game, and it's got a solid case for it.
According to its website, the chain's mac and cheese consist of a blend of Wisconsin cheddar and jack cheeses, along with cream and elbow pasta. Seems simple enough, but real ingredients and classic preparation go a long way in the mac and cheese game.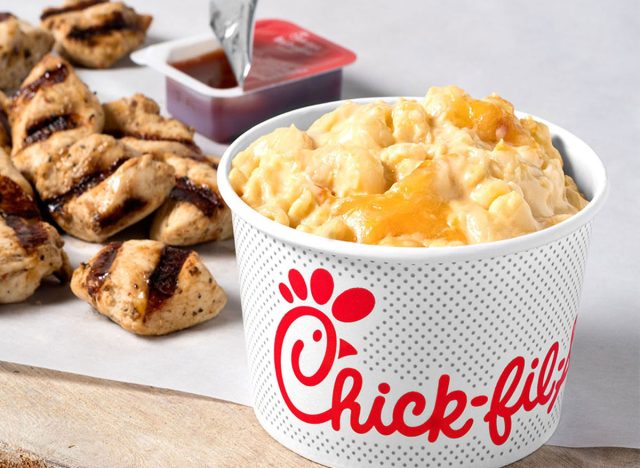 We've all seen a TikTok video of someone doing a Chick Fil A food hack, and we all know that food hack is taking a sandwich and putting the mac and cheese inside of it. While it might not be the most ingenious of culinary solutions, it's delicious as it gets.
While the chicken behemoth does send the pasta and cheese mix frozen to locations, the dish itself is baked in-house.
The cheese mix, which is cheddar and romano, is added to the pasta along with fresh cheese and cream to be baked on location every single day.
So, while your nonna isn't back there making the pasta herself, you could do a lot worse than quality ingredients baked fresh daily.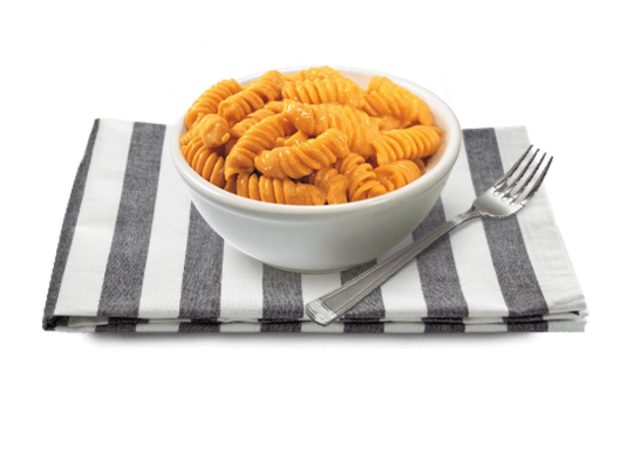 The fast-casual chain that made a name off of comfort food done right isn't skipping any steps with the ultimate comfort food either. Even though it's made quite the name for itself in the frozen food aisle, that mac and cheese you get at the store is the real deal.
Using a mixture of real cheddar cheeses and rotini, a spiral-shaped pasta that holds more cheese sauce with each bite, it stands on the podium of fast-casual mac and cheese.
RELATED: 6 Restaurant Chains That Don't Have Vegetarian Fries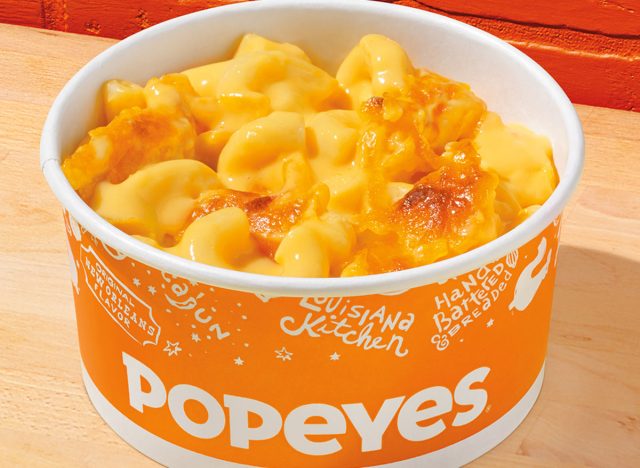 In 2021, Popeyes debuted its new Homestyle Mac and Cheese, made with real butter and cheddar cheese, and then topped with more melted cheddar. Critics and tasters have absolutely loved it calling it smooth, creamy, and cheesy.
The post 6 Restaurant Chains That Serve Authentic Mac 'n' Cheese—Not That Boxed Stuff appeared first on Eat This Not That.
Eat This Not That